'Getting feedback from other business people helps, but sometimes the truth hurts'
As part of our How My Business Works series, we profile Irish business advice firm The Alternative Board.
LIKE MOST PEOPLE, PJ Timmins had a great deal of sympathy for the Clerys workers who were left out of a job after the iconic store suddenly shut last year.
Unlike the majority of observers, however, he was very much tied to the business. For over 20 years, 10 of which were spent as its CEO.
Now living in Dublin with his wife and two children, 54-year-old Timmins had a varied career even before earning a pay cheque in one of Ireland's most famous department stores.
Timmins grew up on a farm in Wicklow and studied in UCC before joining the audit department of PwC in the early eighties. He later made the jump to McInerney Properties which was involved, among other projects, in the development of the IFSC in Dublin city centre when Ireland was still trying to shake off a major recession.
"I loved it. It was when Dublin city needed investment, it was an exciting time," he tells Fora.
"(But) working as a group accountant I was doing consolidation work on 110 entities and after 18 months the challenge was gone out of it and I wanted to get back to the coal face of business again."
Timmins jumped ship in 1991 and went in as the iconic O'Connell St department store's head of finance, a role which he said "fit the bill perfectly".
"It was an opportunity to develop my career. I was there for 12 years doing marketing, HR and working as the deputy CEO, so I had a thorough understanding of the business when I took over as CEO in 2002," he says.
The business traded well when the economy was on the up and planned to expand, buying more property around its Dublin city centre location at the height of the boom. However, this left it horribly exposed and over-leveraged during the recession.
After it became clear that a buyer was needed to save the firm, Timmins began what would become a two-year search and eventually found one in US investment firm Gordon Brothers. Gordon Bros sold the company last year, which resulted in its closure in what has become one of Ireland's most infamous corporate transactions.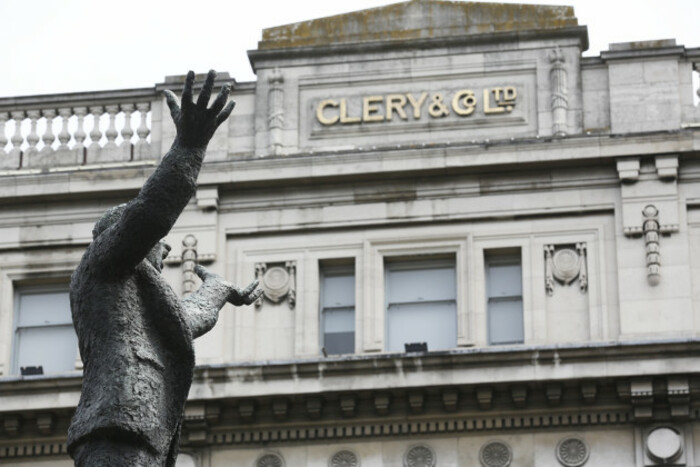 Source: Sasko Lazarov/RollingNews.ie
Timmins says that while he sympathises with the workers, the initial sale to Gordon Bros was a necessary move.
"I think it could have been handled very differently. The workers had set aside an awful lot through the recession and to get the store trading again after the (2013) flood. My responsibility was to keep the business open and we succeeded in doing that; there weren't many other options at the time."
During his time in Clerys, Timmins had found local business groups, such as the Dublin City Business Improvement District, which he co-founded, very helpful. When he was casting around for a new opportunity, he was drawn to a role in the advisory space.
"We had about 100 franchises in concessions that I brought into Clerys over the years, so I knew the franchise model was robust. I had a franchise broker working for me, and after six weeks he said he had something to tell me," he says.
"20 minutes before he called, I did a Google search on the fastest growing franchises in North America, and The Alternative Board was one of them. I said that this was exactly what I wanted to do, and he came up with the exact same thing 20 minutes later."
What do you do and how long have you done it for?
The Alternative Board (TAB) is a business advisory firm that, for a fee, organises board meetings of business people with their peers who can give them advice and perspective.
The boards normally have about eight members, all of whom give each other feedback on different business challenges they face individually.
Founded in Missouri in 1990, the idea took off and has been franchised 11 different countries. After leaving Clerys, Timmins decided to bring the brand to Ireland.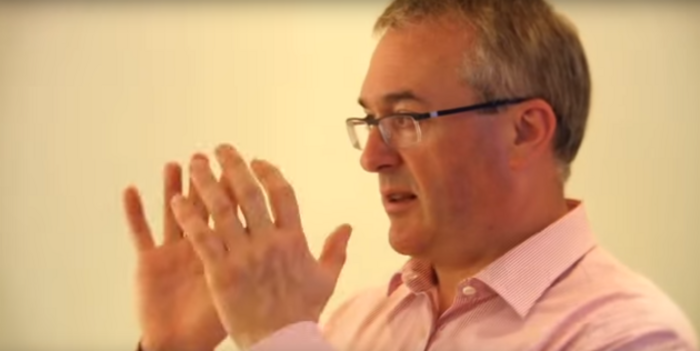 "The closest I got before was through a peer board of large companies which I sat on where business owners could benefit from the collective wisdom of non-competing peers," Timmins says.
"But TAB brought this to a new level with professional dedicated facilitators and coaching in between meetings. It was like what we had been doing, but on steroids."
Timmins says he first started negotiations to bring the franchise to Ireland in 2012 and then completed training before it was launched.
The company first set up an operation in south-west Dublin in 2013 before beginning to move across the country. It has a branch in each of the four provinces.
What are your costs and how do you make money?
The idea of TAB is fairly simple. The company gathers together business leaders in a particular area and facilitates meetings of between eight and 10 of them.
The board members are drawn from non-competing sectors, so they can give independent advice on each other's problems. For example, the heads of two local supermarkets chains would not be put on the same board.
In Ireland, Timmins holds the 'master franchise' and broadly oversees the company's operations as well as overseeing his own TAB board. On a local level, facilitators who have paid to be part of the franchise organise the board meetings.
The company has about a dozen staff in Ireland, including nine facilitators, who typically handle three boards each.
Timmins says that the majority of business problems are shared across industries. However, TAB can get in touch with other franchise members in different countries if someone needs more specialised advice.
"(Most) business problems are common throughout industries (but) the beauty is that we're global," Timmins says.
"If the board can't give a perspective on it, the issue is posted on the facilitators intranet. It is a facilitator-to-facilitator network, and we always get a response."
Members pay TAB a monthly fee of about €495 to arrange the meetings and keep them on track. In between the meetings, TAB also has individual discussions with clients so that they can identify ideas to bring up in the meetings, which tend to be about four hours long.
TAB Ireland made a slender €13,000 loss last year, however Timmins adds that the firm is now profitable.
What is your market?
The company targets a mix of business people. While the bulk will be senior staff in whatever company they are involved in, Timmins says that board members tend to have varying levels of experience and be drawn from companies of vastly different sizes.
There are three different 'levels' of boards for different types of people: one for owners of large companies, one for people from firms with between 10 and 50 staff and one for those with between 5 and 10 employees.
"We have some of Ireland's most famed entrepreneurs, to some people who are still in startup mode," Timmins says.
"It is about putting the right people together. People have switched boards from time to time when there is an unforseen interest."
The company has a presence in several counties including Dublin, Cork and Westmeath. Timmins says the firm has split the country into 10 regions which it is targeting and already has a presence in five.
What is the competition?
There are a multitude of support options available for Irish SMEs. Most large professional services companies, like PwC or Deloitte, have an army of consultants to focus on most conceivable business problems.
For those with less cash in the bank, many state agencies, such as Enterprise Ireland or Local Enterprise Offices, offer several different kinds of support programmes.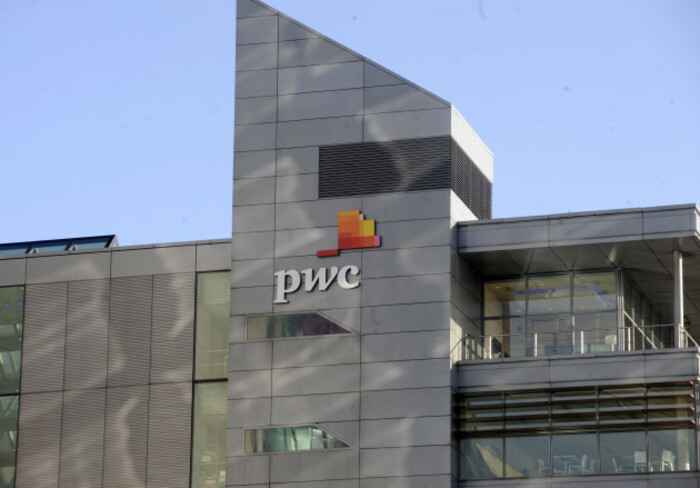 Source: Laura Hutton/RollingNews.ie
However, Timmins says that TAB has an advantage over both because it can help give constant feedback from a board of a business person's own peers, who are often better placed to give more practical advice.
"The problem with mentor programmes is that it is difficult to get a great match, and with consultants it is a purchase where the company is unable to do anything except take the consultant's advice or not," he says.
"Decisions made by members are far superior because you have the benefit of many different perspectives. Sometimes the truth hurts but people are there to give and receive independent advice.
"When a business owner chooses what solution to take, it isn't a legal commitment, but if they tell their peers they will do something they will normally make a huge effort to do it by the next month."
What is your vision?
Timmins says that the next stage for TAB Ireland is "nationwide coverage".
"We are already in all the provinces. We break the country into 10 regions and we can probably take on three (franchise facilitators) a year, so we could probably be there in about two years," he says.
The ex-Clerys boss sidesteps a question about the company's revenue, and instead says that, rather than chasing big profits, his goal is to get Irish SMEs to broaden their horizons.
"Irish companies are ranked among the lowest of the developed nations for best practice," he says. "My big goal is to enable Irish SMEs to improve their standards of management and I feel we've made a contribution to that."
On a personal level, Timmins insists his work in TAB Ireland isn't about money: "My priority is not about making a fortune, I just love doing it.
"I am at the stage where I am motivated by the engagement of helping a business. One of the beauties is that I can do this for as long as I like; some people do it into their eighties because they love the work.
"I might sell the master territory to focus on my own members at some stage, but I have plenty of options."
This article is part of our weekly series examining the nuts and bolts of businesses. If you would like to see your company featured please email news@fora.ie.
read more on