Dublin's Pineapple wants to be extroverts' job app of choice
As part of our weekly Startup Spotlight series, we profile the recruitment app company.
SIFTING THROUGH A mass of job application emails and CV attachments is a regular bugbear for an employer.
It's a problem that David Diamond is trying to solve with his Dublin-based startup, Pineapple.
An ex-product design intern at Intercom, Diamond co-founded the app with Phil Martin – formerly of Mexican restaurant Little Ass Burrito Bar – and Oliver Cruise, who runs Network cafe in Dublin city centre.
As a regular at Network, Diamond frequently heard Cruise complaining about the difficulties recruiting hospitality staff through job sites.
"I think it cost him around the ballpark of 500 quid and the process was entirely disjointed and an information overload," Diamond says.
Facing down formulaic or copy-pasted applications, Cruise felt like his time was being wasted looking at unsuitable candidates or missing those who had the right personality for the job but weren't good at writing CVs.
Diamond says that Pineapple allows job candidates to build and create a visual CV of sorts that better reflects their personality.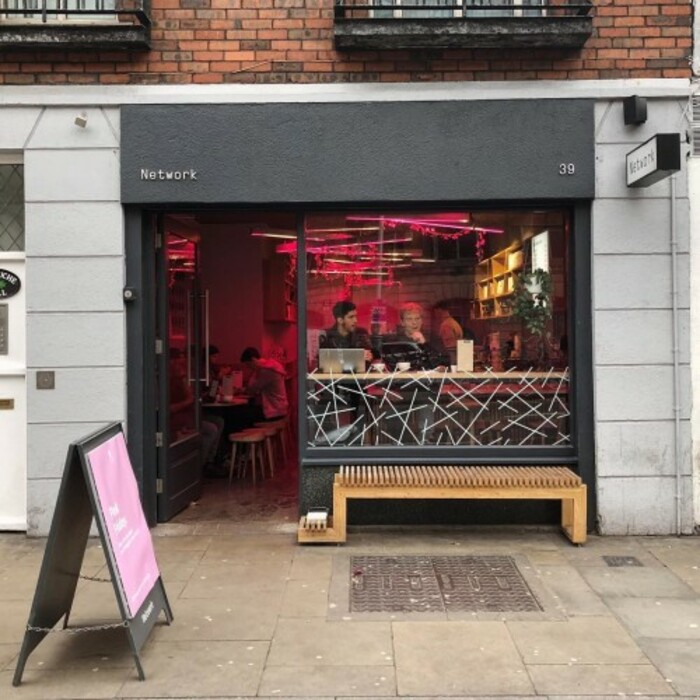 He explains that the app works well with people – especially those who are more extroverted – who want to present themselves to employers beyond words on a page.
Stories
Pineapple takes a lot of cues from Instagram in its design and layout.
Job candidates can collate a job application with their relevant details in a way that looks similar to Instagram's Stories feature, where users put together a running stream of photos and videos.
Pineapple users are guided through the process of building their story and adding clips and pictures to lay out their skills and qualifications. They have the option to add a 45-second video that acts like a cover letter.
"We've built a way for candidates to apply to businesses and (for) businesses to hire staff based on their personality and not CVs, so they can express themselves a lot more," Diamond says.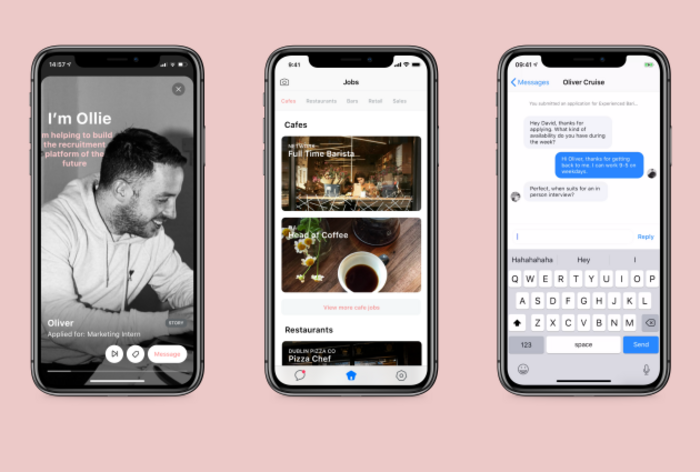 Source: Pineapple
"If I'm a candidate and I see that a company I like is hiring through Pineapple basically I can follow either a link that the business has posted directly to their job post, I can install the app if I'm on iOS, sign up and choose that you're a candidate."
Alternatively users can browse through the app to see who is hiring.
The app has been released on iOS so far with an Android version imminent, Diamond adds.
Initially launched in November, the app has undergone a number of tweaks to refine the user experience to match expectations.
"People are used to using an app the standard of Instagram so that's obviously a big obstacle to come up against."
It has 20 businesses signed up, including Dublin restaurant Mad Egg, which has two locations, and cafe Granthams.
"It's about building a critical mass of candidates and businesses," Diamond says.
"We're at a position now where the product is pretty polished so we expect those numbers to jump up quite considerably over the next few months."
Revenue
Pineapple, at less than a year old, is the definition of an early-stage startup. It has raised €70,000 from private investors and is hustling a seed round that will be at least €500,000, Diamond says, due to be closed around May.
However, it's still hashing out a firm business model.
"Our philosophy on this is that if we prove a strong enough proof-of-principle then we'll find out how to charge for it," he says.
"We're not interested in just slapping a price tag on it and saying, there you go."
Diamond says he wants to avoid the commonplace structures that most job sites use, like charging a flat fee per job ad.
One potential revenue model would be additional features that scale up in price.
"On the seed round, we're definitely setting our sights on moving more up market and building features for larger operations with multiple outlets."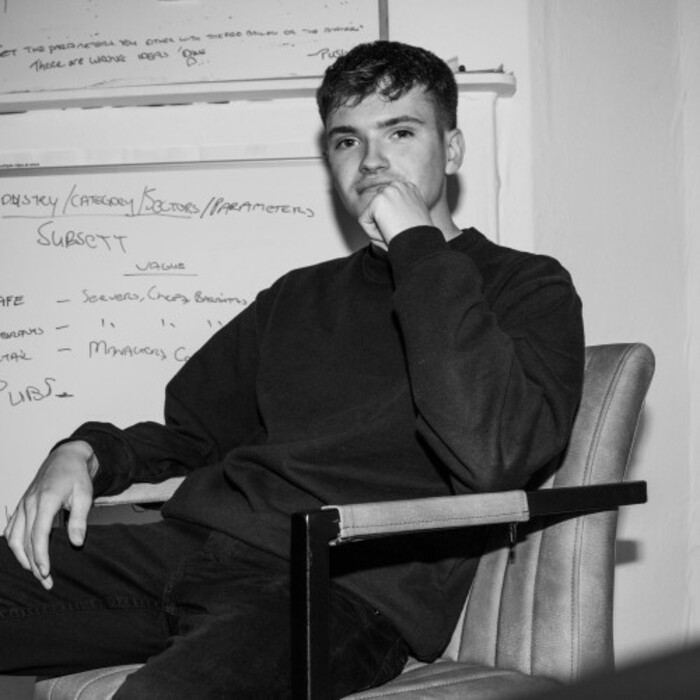 Source: Pineapple
The three founders, joined by one engineer, are hiring for the team, including more engineers, which should grow to seven.
Diamond is keen to expand the app outside Ireland with a London release tentatively pencilled in for some point this year, but the main aim is to eventually get into the US.
"This is built for the States. It's really something that the US is crying out for. They're a lot more extroverted than Irish people. Our take on this is that if it works in Dublin, it's going to work anywhere," he says.
"Dubliners and Irish people in general are a little bit harder sold on this, yet the reception for it has been overwhelmingly positive. We're pretty confident that we can move into a new market in the next four months or so."
Get our NEW Daily Briefing with the morning's most important headlines for innovative Irish businesses.