How Perpetua took the 'best of nightclubs' to build a gym for the aspirational tech elite
After making its Dublin debut, the chain is already scouting other locations in the city.
HIGH-END GYM BRAND Perpetua has set up its first outlet in Dublin's docklands and is already eyeing up two other potential locations in the capital.
The chain opened up its €2 million facility in Windmill Lane earlier this week and is hoping to bring premium – and highly intense – training programmes to deep-pocketed tech workers in the area.
Perpetua, which recorded sales of £1.7 million last year, launched in London in 2013 and was founded by Irish brothers Michael and David Price, with the design front led by their sister, Katie.
"We've specialised in CrossFit (a high-intensity training programme), personal training and corporate fitness for the last 10 years …  In terms of what we've done here in Windmill Lane, it's very different," Michael Price told Fora.
He explained that the Dublin club provides additional fitness options beyond CrossFit programmes, including spin classes. It also offers a 'health cafe' and treatment rooms providing physiotherapy.
"When I first explored this, I thought, 'How can I create a department store of fitness?'" said Price, meaning the development of a single facility that provides various services.
Access doesn't come cheap, especially compared to budget rivals sprawled across Dublin like Flyefit, where monthly memberships start at €29.
A so-called 'bronze' membership at Perpetua costs from €89 per month, while 'platinum' members are charged a monthly fee that starts at €249. Pay-as-you-go options cost from €20 for select classes.
Price – who says he has trained the members of U2 and Superman actor Henry Cavill – explained that the chain is appealing to a market of well-paid, aspirational professionals working for multinational companies.
"Not everyone wants to go to a warehouse and smash boxing bags," he said.
"When you think about the wider market and you try to grow something on a commercial level, you have to meet people in a place where the changing facilities are as they would be in their office, (people) working in Indeed or LinkedIn.
"What we're trying to do is trying to match the level you're at currently in your professional career. We're trying to marry the two, so people don't feel like it doesn't meet their aspirations."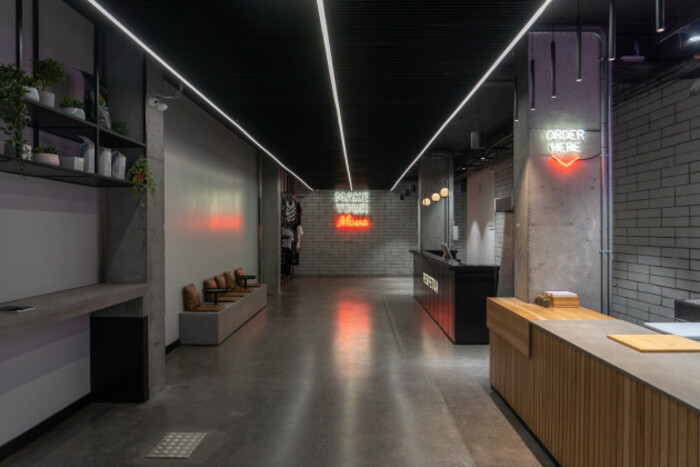 Source: Perpetua
Perpetua also provides various ancillary features designed to enhance workout sessions.
For example, the lighting throughout the gym varies from room to room.
"This allows people to just focus in on what they're coming here to do – which is work hard and put some effort in, rather than being conscious of what's going on around," Price said.
In the cycling room – fitted with 'assault bikes' – the colour of the lighting changes at different intervals, depending on what stage of a workout the user is at.
"If there's a climb going on, it'll be a low red because you're in that burn phase. They can change it to a bright blue which is (when they are) recovering from the hill. Then when you go into sprint, the light becomes somewhat like a strobe so it picks the pace up," Price said.
"It's trying to create the nightclub experience with the great lighting and the great sound effects … It's taking those bits and pieces that work so well in that environment and plugging them into a fitness environment."
Proof of concept
The company plans to keep expanding in Dublin, with two more sites already "in process" on the north and south sides of the city.
"The first six months of business is really going to be proof of concept," said Price, who added that new sites are unlikely to provide the exact same breadth of services as Windmill Lane.
"I'm probably less inclined to have so many options under one roof. I'd take aspects of what we've done here and start to grow them out throughout the city," he said. 
"We want to see what really takes off – it's very much market driven. Again, using a department store (as an analogy), if one store is doing really well and people are loving the vibe and they love what we've created in that store, then we can take what we've created and grow it," said Price.
Get our NEW Daily Briefing with the morning's most important headlines for innovative Irish businesses.