Peer-to-peer lenders are answering Ireland's call to help with the housing crisis
The alternative financial providers offer insight into the demand in Ireland for this kind of lending.
WHEN DAVID JELLY arrived home from London a few years ago after a stint in investment banking in the UK, he spotted a gap in the market.
While Ireland was recovering from the recession and struggling through a housing crisis, the son of a construction worker saw there was huge demand for capital from small-to-medium property players.
He also held a frustration from his time in the financial sector – investors often had no idea where their money was going.
With Property Bridges, Jelly is trying to provide both. The company is among the first peer-to-peer property lending platforms emerging on the Irish scene. It has developed a software platform that connects investors with experienced developers.
Akin to crowdfunding for property development, companies in the space allow investors to pledge smaller amounts of money that it would take to pay for a buy-to-let and put them into housing developments – which are often social and affordable projects. 
For Jelly, the model works well because it has more transparency.
"If you have a pension or if you put your money into an investment fund it can be tied in there for 10 years and you have no visibility where your money is going," he said.
With peer-to-peer platforms, if someone wants to invest money in the project they can choose the development they would like to invest in – like with crowdfunding models which have become popular in tech. 
Jelly set up Property Bridges in October 2018 after winning a place on the NDRC's ArcLabs accelerator programme and receiving a €50,000 investment.
Irish entrepreneur Marc Rafferty, who founded GoCar and peer-to-peer SME lender Linked Finance, is also a co-founder and investor in the company.
Early this month the company gained further validation when Lagan Investments, a fund founded by the North's biggest house-builder Kevin Lagan, took a stake in the company. It is also supplying €5 million of additional lending capital. 
To date, Property Bridges has been involved in seven affordable and social housing projects across the country – one of which included a €620,000 loan to help fund six social houses in Mooncoin, Kilkenny, pictured above.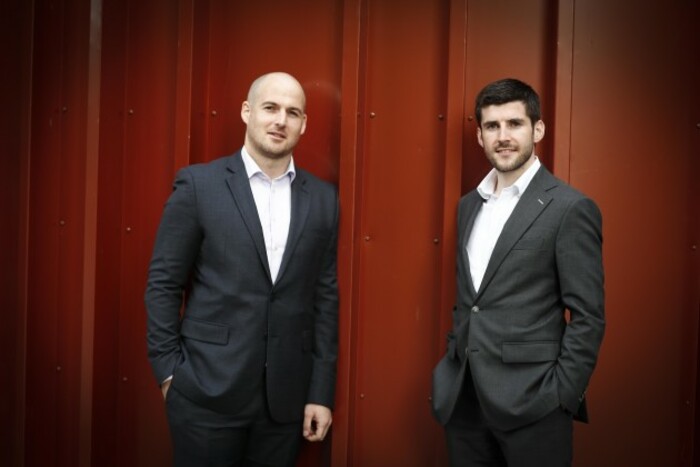 Source: Conor McCabe Photography Ltd
According to Jelly, there are almost 1,900 investors registered to the website who can invest anywhere from €500 to €100,000 for a project.
"We don't think we are going to solve the housing crisis single-handedly but what we are essentially doing is giving people a chance to make a bit of a difference," he said.
Though the crowdfunding and peer-to-peer lending space is unregulated in Ireland, Jelly said the company has been set up in line with the best practice in the UK – having first legal charge security over each development site. The company also ensures investors fill out anti-money laundering and other customer requirements when registering online.
Filling a need in the market
Property Bridges isn't alone. For Brian Ó Nualláin, the director of investment and wealth management at peer-to-peer lending firm Initiative Ireland, these platforms resulted from the Irish banking sector's response to the financial crisis. 
"The banks had to do a lot of restructuring and rein in their activities and try and rebuild their balance sheets. That left a vacuum whereby you had more businesses or small-to-medium property developers needing to access finance and the banks just weren't prepared to be in that space," he said. 
With €100 billion lying in deposit accounts around Ireland, both companies believe these are funds that could go toward creating much-needed houses and offer attractive returns of between 6% and 8.5% annual percentage rate (APR) to the investor. 
According to Ó Nualláin Initiative Ireland was "set up to tackle the under-supply of social and affordable housing in Ireland".
Founded in 2015, as a spin-out company of NovaUCD, the company has worked on seven projects to date with a value of €33 million.
[embed id="embed_2"]
Most recently it has raised a €3 million secured loan to complete the construction work on 33 social houses in a housing estate in Carrickmacross, Monaghan left unfinished after the recession.
The development company working on the project – Drummond Ross – intends to sell the 33 units to the approved housing association after completion, while the investors – who can pay as little as €1,000 to help fund the loan – are set to receive a 7.5% APR return on their investment.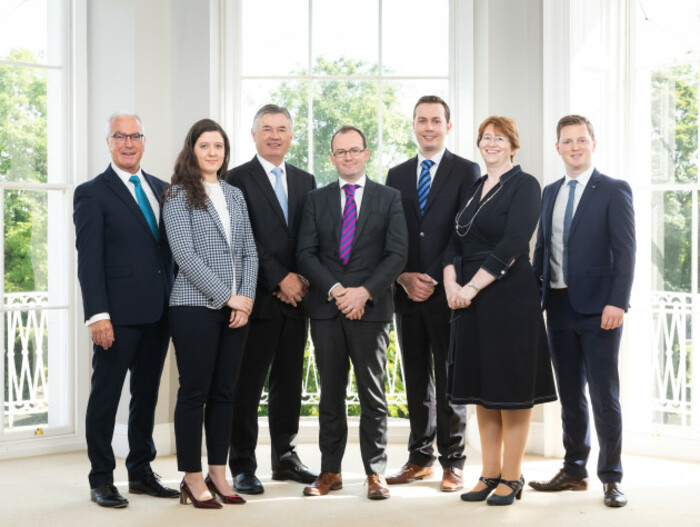 While Ó Nualláin said that there are risks involved with peer-to-peer lending, he added that the platform company has first legal charge over the property and provides a minimum of 133% collateral protection on all of the loans they finance.
"Effectively that 133% of collateral cover would mean the (property) market could fall by 25% and it wouldn't impact our lenders' loans," he explained.  
Here to stay
According to John Cronin, an analyst a Goodbody, peer-to-peer lenders property are "here to stay".
He added that philosophically he believed that the model was sound, but added that it is still in an early growth phase and regulation will respond as it grows.
Get our Daily Briefing with the morning's most important headlines for innovative Irish businesses.