Wexford's Paytient Payments is making fintech painless for dental clinics
In our weekly Startup Scout series, Fora picks out the most promising companies emerging from Ireland.
Founder: Ruairi Gough
Elevator pitch: A digital payments platform for dental and health clinics
Funding: Largely bootstrapped with some Enterprise Ireland funds
Status: In talks with dental chains in Ireland
RUAIRI GOUGH FOUNDED a marketing company in 2011 that focused on dental clinics and while working with these dentists, he spotted an opportunity to address shortcomings in digital payments.
According to Gough, many dentists, often the smaller practices, aren't adequately set up to accept digital payments while other industries have embraced the technology.
Gough told Fora that the industry hasn't been particularly savvy when it comes to technology. "They're too busy treating people to get involved in setting up digital payments themselves," he said.
"It doesn't exist in the dental space at all, particularly in Ireland and America. Digital payments have been embraced by every other industry over the last ten years. It's ripe for somebody to disrupt it and help them embrace digital payments."
Paytient Payments, based in Wexford, is a paperless solution for clinics to accept and manage payments as well as payment plans and loyalty programmes.
Gough said that one of the major inhibitors for people going to the dentist regularly is the high cost. He believes a digital solution can help make costs more manageable for the patient.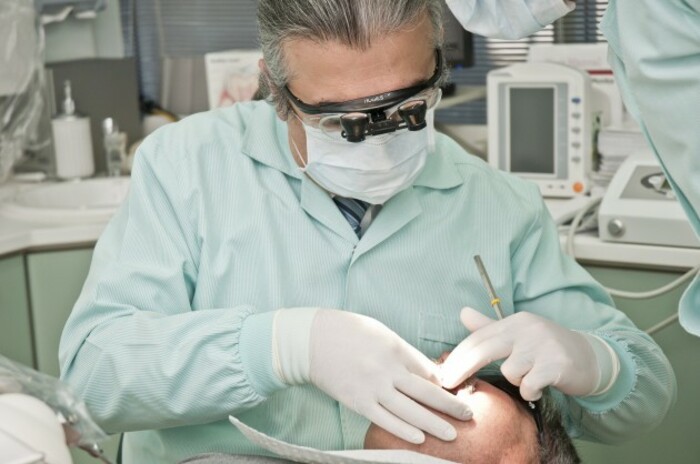 "Just putting digital payments into the dental industry in any general way is fine but we're structuring it more to make dentistry more affordable," he said.
"It's a case of breaking down larger treatment plans on (a product such as) braces which into smaller monthly payments for patients to make it more manageable for them."
Specialist fintech
But why use a specialist healthcare-focused payments startup rather than the litany of general payment services that are out there?
"Because of the nature of the types of people you're dealing with, they need a little bit more support and hand-holding so we basically do everything for them," Gough said.
"We help them set up the account, we've created software to integrate the payments into their website. We have support videos, we have customer service staff."
The opportunity for a specialist fintech startup like Paytient has been assisted by open banking, the change in financial regulations that allow other companies to make use of data held by banks. That could be popular payment apps but also specialist fintech use cases.
"There are 6,000 banks across Europe. They hold a lot of information and data on customers banking with them for 20 years. With open banking that information is starting to come available," Gough said.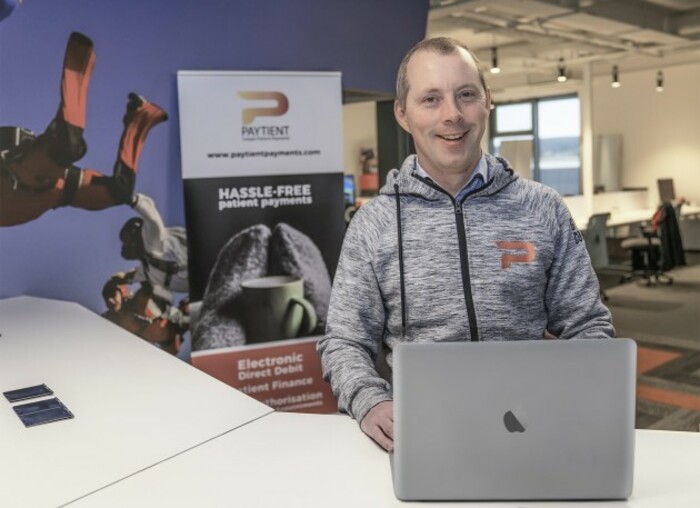 Source: Mark Molloy
"In the future, with the permission of a patient, we'll be able to put in a request to their  bank to borrow the money for healthcare or to do a credit check on them so that we can see if they're a good candidate to spread out their payments over  time."
Business model
Paytient Payments charges clinics a monthly fee for the service as well as a commission on transactions of about 1%.
"The goal would be to have most clinics maybe putting through €10-20,000 a month and that would make sense for us," he said.
It is currently working with seven clinics in Ireland and has set a target of 50 clinics by the end of this year and is in talks with a small chain.
"Dentistry is consolidating in the UK and worldwide so. in the UK in particular, you've got groups of 500 clinics or a thousand clinics," Gough said.
He added that at the moment the company has "tunnel vision" on dental clinics but the software can be applied to similarly-structured clinic businesses such as vets, opticians, private hospitals and cosmetic surgeries.
The startup, which is based at the Hatch Lab co-working space in Gorey, remains self-funded, save for some Enterprise Ireland feasibility funds. Gough said he's focused on signing up more clinics before presenting his case to investors.
"Until we get to 50 or 100 clinics, there's not really much to talk to an investor about."
Get our Daily Briefing with the morning's most important headlines for innovative Irish businesses.