Finding a voice: Meet the woman pioneering a more natural interaction between kids and tech
With SoapBox Labs, Patricia Scanlon is developing cutting edge voice tech to help kids learn and play.
IT WAS WHILE playing with her three-year-old daughter that Patricia Scanlon realised  educational apps were missing a beat.
They worked when teaching math but were failing when it came to language and fluency skills, she wasn't convinced. 
"When it came to her ability to recall a sound, it didn't work. I started to do the research and began to realise there was very little out there (that worked)," Scanlon told Fora. "An adult was needed to listen and assess (her learning)."
With a background studying speech recognition, Scanlon was uniquely placed to work the problem. Her initial observation was the seed that would become SoapBox Labs, which Scanlon launching the business in 2013. The company creates kid recognition voice tech that it then licenses for players in the edtech, entertainment and the toy industry.
As Fora sat with Scanlon in the cafe of the Teeling Distillery on Newmarket Square in Dublin – just a stone's throw away from the firm's office that's 'bursting at the seams' – Scanlon spoke about how far the company has come since then to now, as it employs 22.
Last week, it announced it has the tech ready for a fluency product that analyses children's audio from reading. Scanlon explained that SoapBox Labs has a system that is ready to be licensed to businesses "already playing in that space".
"The real objective is to do an ongoing formative assessment, which means you're not waiting until the end of the year – while the child is failing – but you can catch them on their first, second or third (test)," she said.
The company has also signed several deals with US education institutes, including one last November with Florida State University's centre for reading research to help automate tests that spot learning difficulties among young children. Scanlon told Fora that the US is the firm's largest market.
The entrepreneur is quick to credit her team for the growth of the business over the past seven years.
"We have made some cool hires," she said, going on to list Martin Farrows who is now the chief operating officer and previously worked as the director of Trinity's Learnovate Technology Centre.
Niamh Bushnell, who previously worked as chief executive of TechIreland, joined the company as chief communications officer last year, while Colm O' Carroll is the firm's chief financial officer having previously held the same position with Shazam.
"I just hire really smart people now… I started to recognise the skills that I needed to bring with me so I have hired some of the best minds," she explained.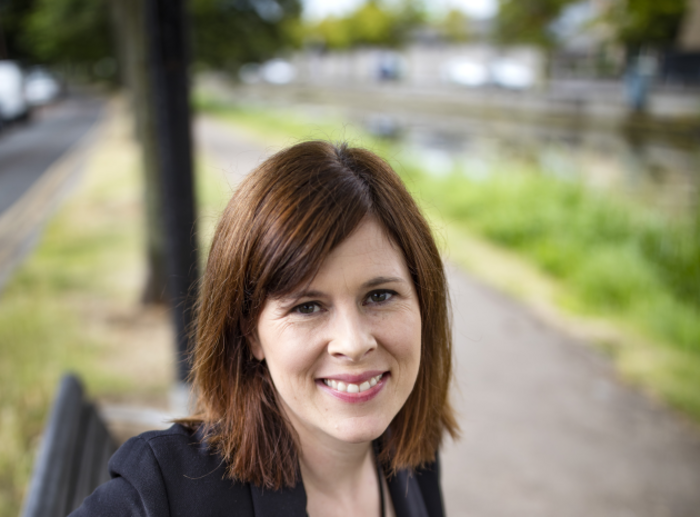 Innovator
The Naas-native credits her family for her innovative streak. 
"My grandad left school early but he was a very natural inventor. He built a telescope in his back garden… My dad was very naturally gifted in that way as well – always fixing things and playing with experiments and wiring things," she said. 
As a child Scanlon, was known not just to make things, but also to taking them apart in curiosity to see how they worked.  "I remember tearing apart the Operation game and making myself an electronic nail file," she said. 
Studying engineering at university was a natural step, but while she worked in the sector for a while she felt it wasn't for her.
"It wasn't quite innovating, it was more working in the space. I went back and completed a PhD because I wanted to build new things," she said. 
That PhD, which she stared in 2000, would come in rather useful. 
"When I picked the topic (speech recognition) it was really raw. My PhD was around audiovisual speech recognition, so using lip-reading to augment speech – particularly in a noisy location," she said. 
Since those days the technology has come on in leaps and bounds. Advances in deep learning around 2010 have helped to propel the tech and opened the way for tech like SoapBox's. 
After completing her thesis, Scanlon went on to work for IBM and Bell Labs as a researcher before breaking out on her own in 2013.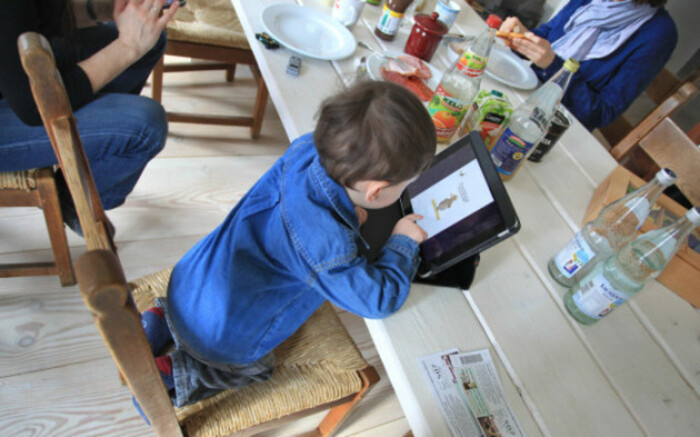 Source: Karl-Josef Hildenbrand/DPA/PA Images
Challenges
In the early days of the startup, it was just her – with input from a few contractors. "I did my own research. I spent a long time figuring out what the problem was and testing everything that was out there," she said. 
After two years, the company spun into the Learnovate Technology Center in Trinity. "We incubated there and had access to some Enterprise Ireland funding," she explained.  
The company spun out of the centre in 2016 and went on to raise seed funding in early 2017 of €1.2 million, which was no easy feat. 
"It was hard trying to raise money in 2016, Alexa was only released in the US the year before, so most people had never really integrated with any speech recognition. Someone might have tried Siri but as far as they were concerned it didn't really work," she said. 
She said there was some educating involved in getting investors on board.
"People who would (have) liked to have understood the tech were nervous around investing in AI. People were uncomfortable with it in 2016," she said. 
"The problem is it was so new – and people couldn't wrap their heads around how big it was going to be."
Nevertheless, the company persevered with Scanlon saying she found some tech investors that were "plugged in and understood the potential for this technology and the problems that we were trying to address."
Those initial investors included Irish firm Elkstone, Enterprise Ireland's High-Potential Start-up Fund and a few private investors from Ireland, the US and Asia. 
"You can educate but you shouldn't have to convince. If people don't buy into it early on then that's probably the wrong investor because you and they will always struggle. You need to be somewhat aligned with the vision."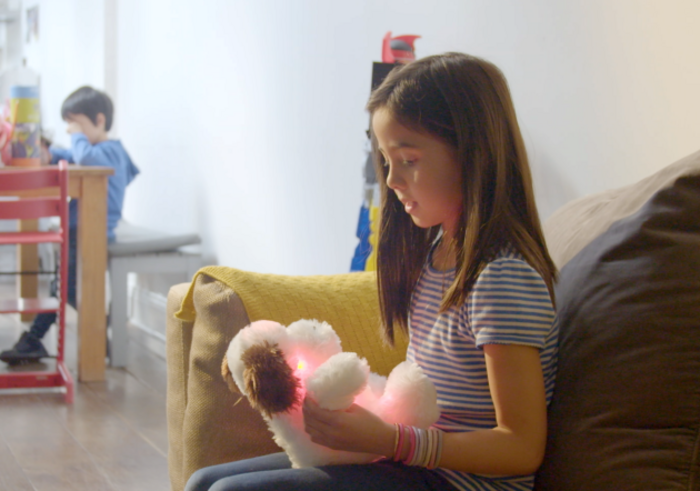 The future
For Scanlon, all technology is moving towards emulating a more natural interaction between computer and human. 
"We went from keyboards and mouses to swipe and click – we're trying to get more natural – but really the way we communicate is with our voices," she said – adding that it's not just the voice but the intonation, and accent, people's hand gestures too that infer meaning. 
Scanlon thinks technology in the future will use both image processing in conjunction with voice. 
"When you bring context, location (the tech gets smarter)… I think there's tons of work to be done to get to the next point," she said. 
In the future, she thinks a child will just look at its toy and it will turn on because the technology will be smart enough to do that. 
One of the roadblocks that could inhibit that innovation is data privacy and information going to the cloud, particularly kids data – SoapBox seems to be working to remedy that. 
Alongside US multinational Xperi and NUI Galway, the company was part of a group that received €6.9 million from the Irish government's Disruptive Technologies Fund to work on audiovisual project.
The project is focusing on privacy-proofing children's toys by taking the processing of data that normally happens in the cloud and enable it to happen within the child's toy.
"If all the data resides on the device, what a cool interaction that would be for the kid to think the toy recognises them. It's more immersive – it's filling that imagination space."
Get our Daily Briefing with the morning's most important headlines for innovative Irish businesses.
Note: This piece was updated to correct some details of SoapBox Lab's investment.