This Dublin medtech startup has a plan to keep patients out of hospitals
As part of our weekly Startup Spotlight series, we profile PatientMpower.
AFTER WORKING IN telecoms and e-commerce for nearly two decades, Eamonn Costello made an unlikely change – he started a medtech company.
Despite having no experience in the field, his father's diagnosis with pancreatic cancer highlighted a major problem hospitals had with managing patient visits.
"There is massive overcrowding in hospitals, not just in Ireland but worldwide, and a lot of the people turning up for routine appointments don't need to be there," says Costello.
To try to develop a solution, Costello started working with his friend Kerrill Thornhill – a developer with prior experience in the medtech space – in 2014.
What they came up with a year later was PatientMpower, a system that allows hospitals to monitor patients at home using bluetooth-enabled devices.
One example is a bluetooth spirometer, a small handheld gadget that patients blow into. Based on the date fed back to the hospital from that device, the regularity of a patient's visits can be managed.
At a glance, Costello's jump from e-commerce to medtech might seem drastic, but in his eyes it's all business.
"I think some people are scared about transitioning between industries. But any business is just about listening to people's needs.
"A lot of the principles are the same in a lean startup … understanding needs and jobs to be done. In some respects, if you're a good listener and good at defining and understanding requirements, there is no transition."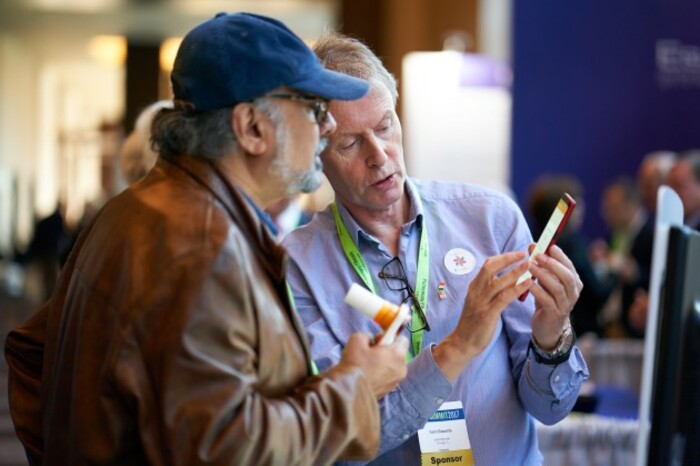 Source: patientMpower
Even though he feels a lot of the same basic business principles are applicable to medtech, he admits there have been some eye-opening stumbling blocks quite unique to the sector.
"What is different, there is a lot of regulation and science in terms of proving what you do – we have to bring in specific expertise in those areas.
"We have to hire consultants to help us with regulation and dealing with the health sector regulators in Europe. So those aspects are very different."
The grind
Another eye-opener has been "the grind", as Costello calls it, due to the length of time it takes to get a medtech product from concept to the launch stage.
"Getting revenue in healthcare is a lot slower than what you would expect. That can be the case in any startup, but medtech is a real grind.
"Even when you get agreement to deploy in a hospital or to work in a project with a pharma company, we have examples where after we've had the green light from someone senior, one year later we're still not up and running. The timelines are really, really, really slow."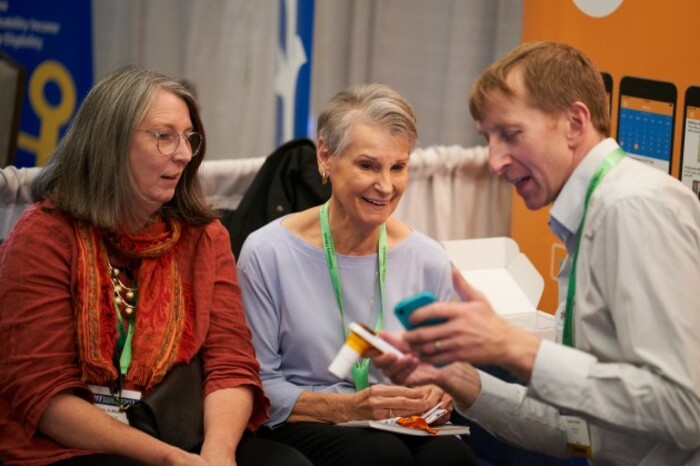 Source: patientMpower
Over the years, Costello says he has learned tricks to make sure he doesn't get weighed down by arduous processes. In short, his advice is to not think too far ahead.
"You need to actually break it down into much smaller steps and thinking what are the next milestones we need to hit.
"If you were focused on acquiring a certain hospital and get revenue from them (it won't work). You need to break it down into near-term milestones you can achieve. Then it is easier to see progress in the shorter term."
Future
One of those achievable, short-term goals on Costello's mind is to get some recurring revenue into the business.
Most of the company's income to date has been from one-off lump sums, he says – and it is just breaking even from selling the bluetooth devices to customers.
Costello says the startup has targeted three main areas for recurring revenue, one of which is telehealth – monitoring patients remotely for hospitals.
He adds that the startup is already working with several hospitals in the US to implement this system.
The startup also plans to work with pharma companies and insurers, and to provide real-world data from patients in clinical trials.
"What we're producing is a much more extensive pack of real-world evidence, where we can see much more granular how a patient is doing on a daily, weekly and monthly basis. That data hasn't existed up until now.
"Then a third area of revenue we're starting out on in terms of making money is recruiting patients into clinical trials."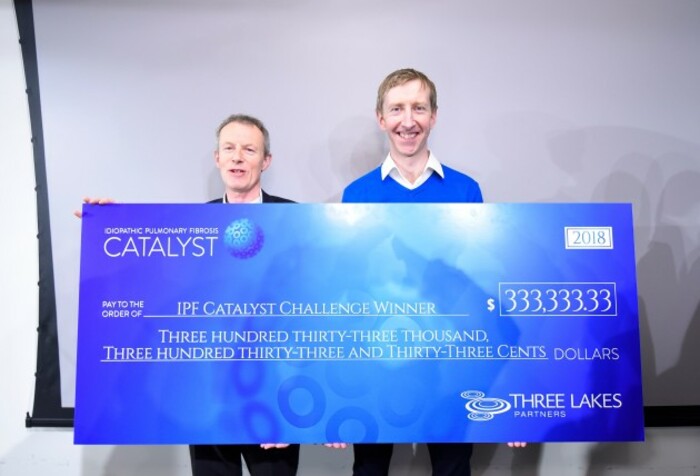 Source: Sean Su
Funding
For most of its history, the 10-person business, which is based out of the Digital Hub in Dublin, has been bootstrapped by the founders.
However PatientMPower recently won $333,000 at IPF Catalyst Challenge's healthcare startup competition in Chicago.
The prize money is already being used to create an alerts system for its platform that will automatically flag patients in distress with hospitals.
But the company needs more funds, according to Costello, who wants to raise a significant round of investment in the latter half of this year.
"It's a big number – we need around $5 million. We've done some groundwork on it and know the types of investors that we're going to be targeting – the reality is, they're either corporate VCs or specialist VCs in the digital health areas."
This article is part of a weekly series featuring Ireland's most promising startups. If you would like to see your company featured email news@fora.ie.