Meet the man taking up the reins at the Curragh Racecourse
Pat Keogh wants Kildare locals to see the venue 'as their racecourse' as it emerges from a turbulent period
PAT KEOGH ASCENDS the elevators, heading towards the top floor of the Curragh Racecourse's new development. 
On the way men in cream trench coats reach to shake his hand and congratulate him on his new position.
It's the first evening of the racecourse's Summer Sounds festival and Keogh's first race meeting since he took over as chief executive from Derek McGrath two weeks ago.
"I came in at, you know, fairly short notice. It wasn't what I had in mind. But I'm just delighted to be doing it," he tells Fora, as he sits on an armchair of St Leger's Restaurant overlooking the course.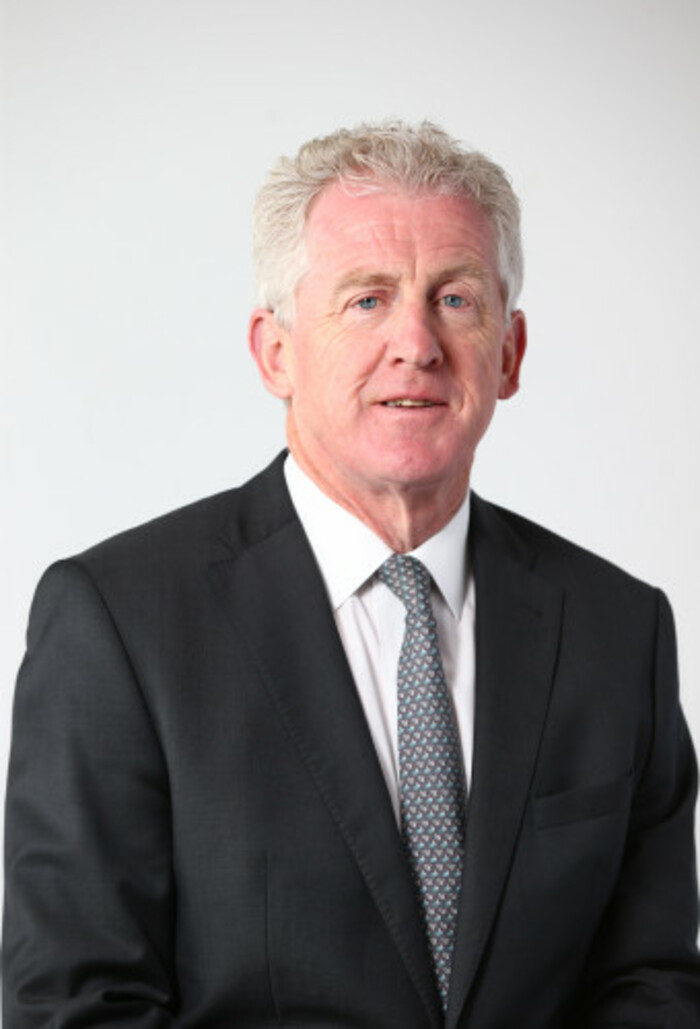 Source: Cathal Noonan/INPHO
Keogh says he is "fully committed" to the success of the racecourse, but his new gig won't be without its challenges.
He's taking over at a time when the Curragh is under scrutiny. Just three months ago, it opened its €81 million redevelopment, which came in around €16 million over budget. The State contributed €36 million towards the redevelopment. 
Shortly after that, the Derby Festival at the end of June – the racecourse's largest annual event – was criticised for poor attendance, bad organisation and an elitist atmosphere.
Keogh says the criticism is justified and "maybe things could have been handled differently" but some of the issues are "teething problems".
"Longchamp (a racecourse based outside Paris) had the same problems (when it reopened). Ascot had very well-documented problems when they reopened and the Curragh has had its issues," he says.
He might only be in the door, but Keogh is already starting to make a mark. The immediate changes are already visible as you descend the stairs to the bottom floor of the new facility.
Sandwich signs displayed throughout the building highlight the fact that the terrace and champagne bar are now accessible to all the people piling into the Curragh for a Friday evening at the races.
For the Friday meet he has reduced prices so more people can access the grandstand and has done away with reserved areas that had been a point of contention.
"I'd like to walk out of here in the knowledge that the local people in Kildare can see this as their racecourse and are proud of it," Keogh says.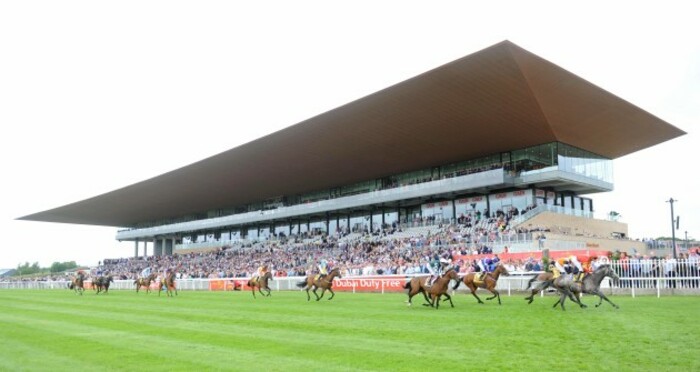 Source: PA Wire/PA Images
Bred into the industry 
Keogh's intimate knowledge of racecourses at least gives him strong form out of the starting gate.
The first time he visited the Curragh was as an eight-year-old boy and he says he has been "coming here ever since". 
From Rathfarnham in Dublin, his family has been racing for three generations.  
"My father wanted to call me Michael Vincent after Michael Vincent O'Brien (an influential Irish racehorse trainer). So that probably tells you a little bit about my father's interest in horse racing," he laughs.  
For the Dublin man, horse racing  is "not just a way of life, it's a vocation", and one that he has built a later-career around.
"I think that anyone who is exposed to the horse gets to falls in love with the beauty of the animal, the speed, the colour and all those things. So from that point of view, we all get bitten by that bug at a very young age," he says.       
Keogh joined AIB in 1974, starting out as a foreign exchange trader and then heading up the bank's treasury operations in both London and New York. Following a period of time in the bank's retail network, he was appointed director of corporate banking.
After 25 "very happy years" there, the bloodstock world called him and in 1999 he became finance director at Coolmore Stud – the venerable bloodstock company that has trained some legendary stallions including Sadler's Wells and Galileo.
Though it is hard for him to pick out a career highlight, Keogh says becoming chief executive of Leopardstown Racecourse in 2011 was special as he is a local.
"We've had a number of successes there. The Longines Irish Champions Weekend was huge … and then after that the Dublin Racing Festival was something new … so you know, (I have) done a lot of things in my career, but I have absolutely loved my time in Leopardstown," he says.
He will completely step away from his role in Leopardstown after the Irish Champions Weekend in September.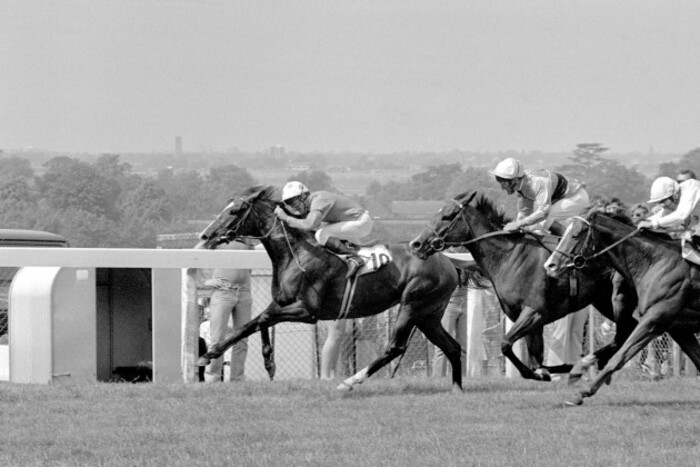 Source: S&G and Barratts/EMPICS Sport
Economic impact
The Curragh is a cornerstone of Ireland's influential horse racing and breeding industry – which contributes €913 million to the Irish economy and directly employs 29,000 people, according to a 2017 report carried out by Deloitte and Horse Racing Ireland.
"The Irish equine industry is in a very strong position, we are world leaders in the business and there are a lot of other countries that are very strong and growing in their position," Keogh says.
Keogh also points to Ireland's ability to attract international investment, with the track record of the industry here remaining a massive attraction to foreign owners.  
"Quite a number of people come to Ireland because of a horse and end up buying land here and become investors – and maybe move and live here," he says. 
Investors like the Aga Khan – the billionaire prince considered one of the world's richest royals by Forbes – have been attracted to Ireland.
He is behind the Gilltown Stud near Kilcullen in Kildare and has also contributed €5 million to the redevelopment of the Curragh, alongside prominent businessman JP MacManus and the Mangier family of Coolmore Stud. 
One way to keep talent in Ireland and remain competitive, Keogh says, is to maintain and increase prize money.
Sponsorship is important as it drives prize money and goes directly back to the owners who pay all the bills involved in racing a horse – from buying a foal or yearling to race, to paying the groom that maintains the horse and everything in between.
According to the Deloitte report, in 2017 Irish owners spent €176 million on training and other costs and won €42 million in prize money – meaning they footed the remaining €134 million themselves.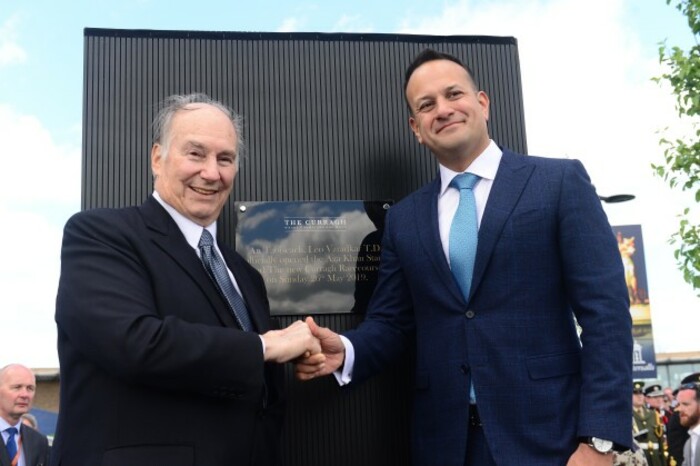 Source: PA Wire/PA Images
A competitive field 
The business of sport is competitive, and Keogh points out that horse racing has to compete with GAA, rugby and golf in Ireland, to name a few. 
"We are a great sporting nation. We've been into cycling, we've been into boxing – depending on where our stars are at a point in time – so, you have to keep your sport as much on the front page as you can to let people know the excitement of the sport," he says.
Racecourses operate a bit differently to a football or GAA stadium, where someone buys a ticket and looks down at the same pitch from that one seat.
"A racecourse is very different to that, because people move around all the time," he says. "If you watch what people do, they have their own patterns … and it's actually hard to predict how that's going to work when you rebuild."
In horse racing, the extra frills are important to entice people to spend their money on an evening meet. Music, food and drink are all part of it. 
"You could watch this racing this evening from home. So what is there to bring you racing?" Keogh asks.
For him, events like the newly launched Summer Sounds tick all the boxes. When asked how many people he hopes to attract, he says: "It's hard to know. It's a new concept (for us)". 
One of the biggest challenges Keogh finds with introducing a new event to a racecourse is "trying to decide whether it is working or not". 
He points to an example during his time in Leopardstown when he and his team started a ladies day event, which took about three years to fully take off.
"It could have very easily drawn stumps after year one, and (we could have) said it's not working, invest our money somewhere else but our investment now since the first year has come through."
For now, it's about getting settled in at the Curragh. After his chat with Fora, Keogh heads back towards the members' bar – there are many more hands to shake and, perhaps more importantly, more races to be run.
Get our Daily Briefing with the morning's most important headlines for innovative Irish businesses.