Ireland's Airbnb for car parking is taking a leaf out of the McDonald's playbook
Parkpnp has cut a franchise deal worth roughly €1 million as it goes international.
PARKPNP – THE IRISH 'Airbnb for car parking' has sealed a deal that will see the company expand into the Netherlands, the first of several 'franchising' agreements it aims to sew up in foreign markets.
The company, which acts as a platform for people to lease their own car parking spaces, was set up last year by Garret Flower, the co-founder of bakery business Krüst, and business partners Daniel Paul and Daniel Ramamoorthy.
In its first year, the startup raised a seed round of €500,000 from Sean Melly's venture capital firm Powerscourt Capital and Enterprise Ireland. At the end of last year, it took on an extra €250,000 from a number of investors.
The company recently signed a deal to license its brand and technology to Patrick Kremer – the former head of a property management firm Bilfinger Real Estate in the Netherlands.
Flower told Fora the deal would be worth at around €1 million this year and will involve the Dutch franchisee paying a licence fee for the Parkpnp product.
Parkpnp will take a charge from every transaction and a 10% stake in the Dutch franchise, which will likely compete with soon-to-be launched Kerb, an Australian company said to be targeting several European markets.
Flower said that he was first approached about the deal when he was exhibiting at Web Summit in Lisbon last year.
"At that stage we weren't ready to expand, but since then we've hired 15 people and built out the whole technology side of it," he said.
"The Netherlands makes sense because the average cost in the parking market is €50 to €60 per day."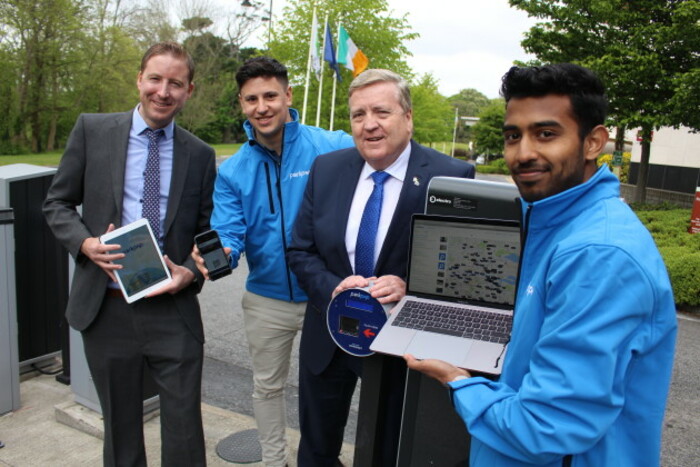 Source: Parkpnp
Flower added that he has been approached about similar franchise deals in Hungary and South Africa.
"We're going to focus on core markets we've already identified for entry.
"The international expansion is going to be a balance. We're going have a mix of countries where we will license the tech and countries operated by Parkpnp."
Investment
The service was initially launched in Dublin but is now being rolled out into other Irish cities such as Cork and Galway.
Flower said the deal to expand into the Netherlands is "good timing" for the company and has put Parkpnp in "a nice cash position" while it looks to raise a series A round of investment.
He said he is currently meeting with investors and the aim is to raise between €3 million and €5 million which would be used to fund the international expansion.
"For the seed round, we needed to talk to a lot of people to raise a decent amount of money. That's the game.
"But before we even thought about announcing the round, we had three interested parties already. So it's us getting phone calls now, which is the cool thing."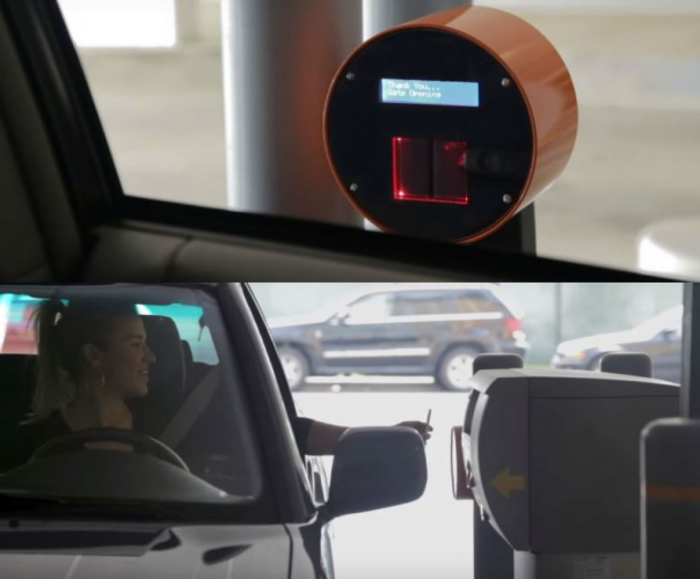 Source: Parkpnp
Electric vehicles
As well as sealing up its expansion to other Irish cities and international markets, Flower said the company is trying to add new services within the app to entice more users.
The company wants to do deals with more car parks to allow its users to pay for a space using the Parkpnp app instead of using coins at pay stations. It is also developing new in-app services for electric car owners in Ireland.
"We're going to be launching a map of electric vehicle charging stations across the country. So any electric vehicle owner can download the map, see charging stations and know if they're occupied or not.
"It's a real problem at the moment for anyone with an electric car. ESB has an open API for the map, so it's about using that to make it easier for people to park.
"As a society, we're trying to start a new trend around electric vehicles and we want to support that."
Sign up to our newsletter to receive a regular digest of Fora's top articles delivered to your inbox.
read more on