PaidAde wants to ease the headache of paperwork for builders and trade workers
As part of our weekly Startup Spotlight series, we profile the app and construction-tech startup.
CIARAN BRENNAN QUALIFIED as a carpenter in 2007. In his own words, it "wasn't a great time to qualify" as a tradesman.
The recession landed soon after, and Brennan did what many people in the building and trade sector did after the Irish construction industry imploded – he emigrated.
He eventually settled in Australia, where he was joined by his brother Niall, who was a builder. There, the brothers set up their own construction services firm.
"We set out and operated in Perth, learned some harsh lessons and then eventually decided to build a bit of tech into that business."
During their time scaling the business, technology was increasingly coming to the fore. Niall, who had some tech in his background, was tinkering with a system for managing purchase orders and invoices.
After a while, the company was bought out another firm, and Niall returned to Ireland. Brennan remained for a year as part of the acquisition deal.
"It was in that year that I started doing some research on the side on whether I was going to come back, and if this tech thing was as big a problem for us as it was for everyone else," he says.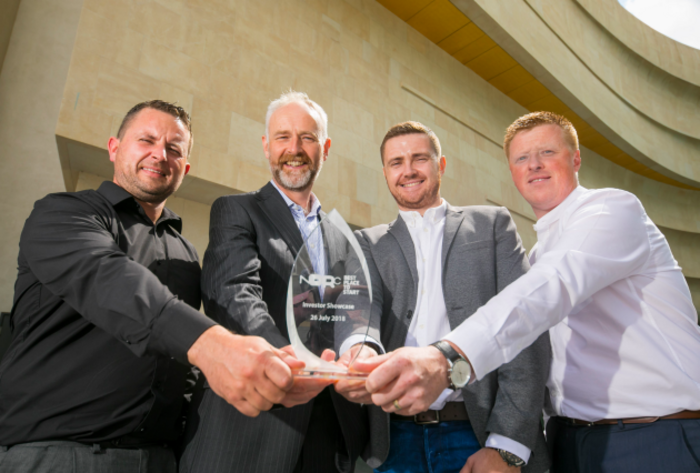 Source: PaidAde
Management
Brennan decided to return to Ireland, and his research became PaidAde. The firm started with a simple mission statement of connecting builders and trade workers with their suppliers digitally to pare back paperwork and help workers stay on top of their finances.
"The big problem we had (in construction) was essentially that we couldn't manage the operational side, there was so much paperwork involved with suppliers invoicing us or the employees, tracking them against projects," Brennan says.
For many workers, it becomes an extra burden, creating out-of-hours workloads.
"We never knew if we were making money on a job until the job was done. This isn't good enough. We needed to figure out a way to manage this better," Brennan says.
A third co-founder, Ken Lambe, joined the Brennan brothers to start making headway on the project before they incorporated a company, Ground Up Software, in January 2018.
The app is solving a problem felt for everyone from sole traders to major construction firms, Brennan says, eradicating the "horrible manual process" of keeping track of invoices and figures and making sure they match purchase orders.
For example, a builder can log into the app and enter details about the supplies and figures for the job they are working on.
The app then automates how this information is filed away in the app, so the workers can manage how much of their supplies they're using and if the costs are balancing out.
"It reads the value of the invoice to make sure it matches the purchase order," Brennan explains, adding that the data is configured in a dashboard so everyone working on the project has a consistent view of what's going on.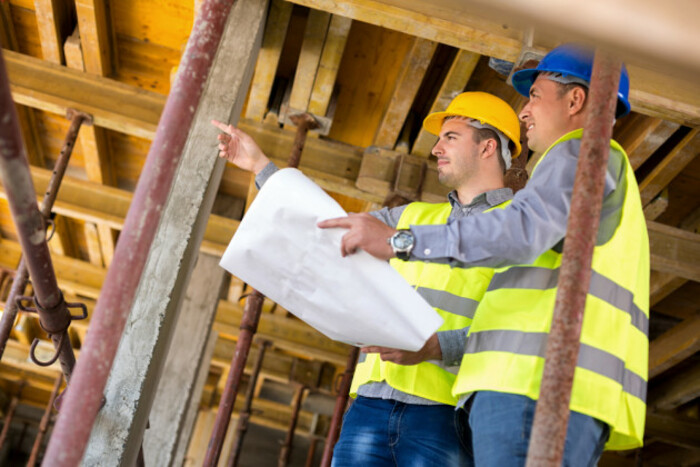 Source: Shutterstock/Lucky Business
"We're simply giving employees a mobile app where these guys can turn up to a project and just allocate which project they're working on, which task they're working on and that time then is redirected back to that dashboard.
"It's connecting office to field and giving guys real-time data and real-time insights to how each project is performing."
Growth
PaidAde finished first at the NDRC and ArcLabs investor showcase in July. NDRC and Enterprise Ireland have since invested €25,000 in the startup.
Over 160 people are using the app at this early stage, including electricians, plumbers, carpenters and builders.
"When we were speaking to contractors that were doing projects of a million-plus down to projects of €10,000, it was the same problems that were putting their hands up," Brennan says.
The startup is still at a stage where it's gathering feedback to figure out what the app needs to do to become part of builders' "daily workflow".
For now the app is free to use with the co-founders hammering out a subscription model once they add more features. Brennan says the price will be dependent on the volume of transactions but charges will come into effect early next year.
"Some companies are telling us it's worth a hell of a lot more than other companies are. We're putting it out there as a test."
Based out of the LINC centre in IT Blanchardstown, PaidAde is in the midst of raising a seed round of €800,000 that Brennan hopes to close by the end of the year.
"Those funds will be used to develop out the tech. We're going to bring in some sales teams and then we're going for the UK market. We plan to be in the UK by summer of next year and we plan to have a thousand users on board by the following year."
Currently the startup is "as lean as possible" with much of the tech and marketing outsourced, but that is likely to change soon.
"Once we close this seed round, we're going to use that to bring some tech in-house. We're going to add a sales team as well."
Sign up to our newsletter to receive a regular digest of Fora's top articles delivered to your inbox.