How Paddy Power's 'head of mischief' learned the c-word in 40 languages
Féilim MacAnIomaire famously got a job at the bookies by taking out a billboard ad.
PADDY POWER'S PR guru is often asked if there's a line the controversial bookmaker won't cross with its cheeky marketing campaigns.
"There absolutely is," says self-described 'mischief maker' Féilim MacAnIomaire. "But we want to be very, very close to it."
Connemara native MacAnIomaire was speaking yesterday at the Public Relations Institute of Ireland's annual conference, which centred on the theme of 'crisis communications'.
He told the assembled spin doctors that mischief "has been ingrained in the brand from the beginning" and that Paddy Power has often actively looked to spark so-called PR crises to drum up media attention.
"The objective of all our advertising is to entertain rather than offend," he said. "But as with all edgy campaigns, they're not going to be everyone's taste and we absolutely, fully accept that."
Speaking about the inner workings of Paddy Power's PR machine, MacAnIomaire said when a colleague pitches an idea for a stunt "the first thing I want to do when I hear it is laugh".
"The second thing I want to do is crap my pants," he said. "If we're comfortable and totally OK with (a marketing idea), it's probably wrong for us."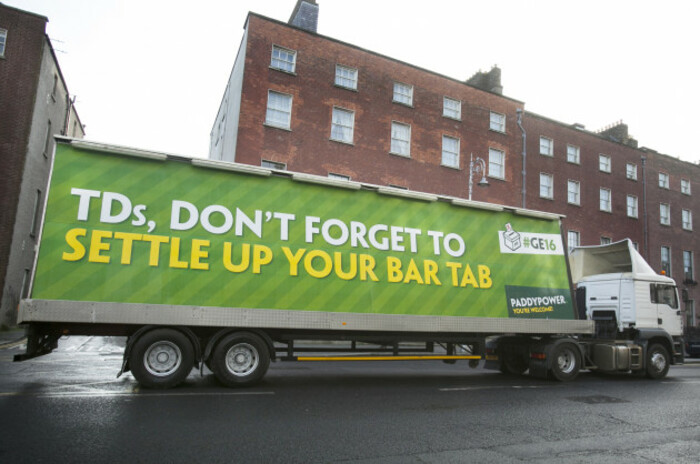 Source: Leah Farrell/RollingNews.ie
Hot water
Paddy Power's PR stunts have often landed the outfit in hot water.
Earlier this year, the bookmaker courted controversy when it projected a 70-foot image of the Virgin Mary holding the Sam Maguire cup in the pilgrimage site of Knock, County Mayo. The stunt sparked an investigation by Ireland's advertising watchdog.
MacAnIomaire also recalled a famous 2012 incident when Denmark footballer Nicklas Bendtner was fined €100,000 for revealing a pair of green underpants emblazoned with the Paddy Power logo during a Euro championship match.
Bendtner was fined €100,000 – which the company paid – and was banned for one match over the incident.
MacAnIomaire showed the PR bigwigs a video presentation about another famous stunt during the 2014 World Cup in which the bookie faked an image that appeared to show a section of the Amazon rainforest cut down to reveal the message, "C'mon England."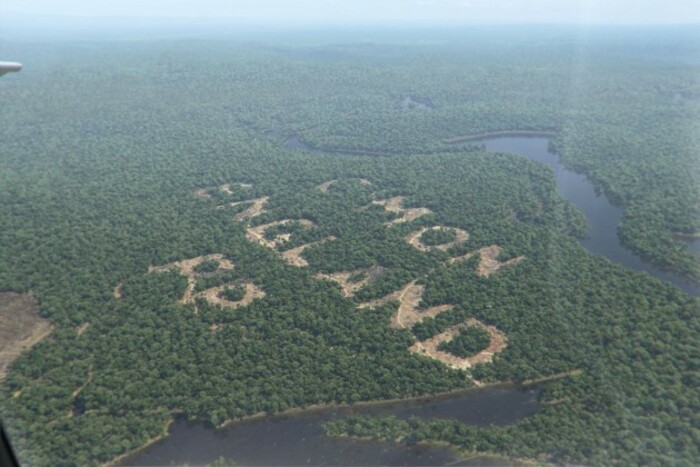 The bookie received a torrent of abuse over the image and claimed it was done to "raise awareness of deforestation".
"It actually proved educational," MacAnIomaire said. "We ended up learning the c-word in about 40 different languages."
Unconventional
MacAnIomaire said Paddy Power's taste for controversy was largely championed by one of its founders, Stewart Kenny, who he described as "the best marketing mind this country has every produced".
He said Kenny promoted a hiring practice where the bookie would seek out people who embodied the company's 'personality'.
For that reason, it has a history of recruiting people who use unconventional methods to get attention.
When MacAnIomaire was unemployed in 2011, he famously took out a billboard ad on Dublin's Merrion Road for €2,000.
"Save me from emigration," the billboard read, with MacAnIomaire's email address at the bottom.
"It can help to stand out if you go against the grain," he said. "Just ask Donald Trump's hair."
Sign up to our newsletter to receive a regular digest of Fora's top articles delivered to your inbox.
read more on