Property tycoon Paddy McKillen's decade-old plan for Lad Lane apartments has been cleared
A concerned Laois-based land owner withdrew his objection to the development.
A REVIVED PLAN to build a six-storey apartment block near Dublin's Lad Lane has been given the all-clear after a concerned property owner withdrew his objection to the development.
A company owned by Belfast-born tycoon Paddy McKillen and his business partner, Padraig Drayne, was granted planning permission in July to build 25 apartments, a restaurant-café and other ancillary facilities at a site near LinkedIn's headquarters.
However, Dublin City Council's decision was later appealed to An Bord Pleanála by a Laois man who owns a two-storey house near the site.
Before subsequently withdrawing his appeal, Portlaoise resident John O'Connor said Broadfield Development's proposed six-storey block – which is located in a conservation area – would diminish the value of his mews dwelling at nearby Hagan's Court.
At the time, O'Connor said the block would "visually overwhelm and tower over/dwarf" his property.
He had also objected to the external balconies on the upper floors of the apartment building and its communal, rooftop garden, which he said would "result in direct overlooking and serious overshadowing of my two-storey mews dwelling".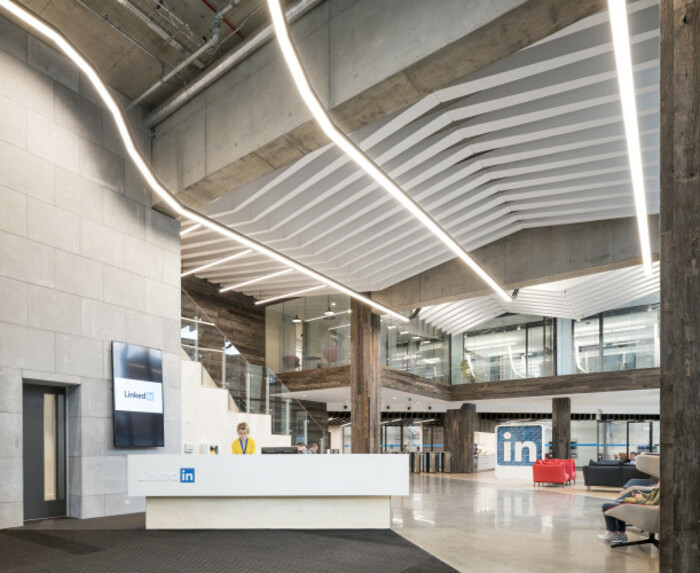 Source: Donal Murphy
However, O'Connor has since written to the planning board to ask that his appeal be withdrawn.
A final notice was published by Dublin City Council confirming that Broadfield Development's project has been granted permission with a number of conditions attached.
As well as adhering to rules on the time of day construction can take place and other such requirements, the developers must contribute more than €50,000 to the planning authority "in respect of the Luas Cross City scheme".
"It is considered reasonable that the payment of a development contribution in respect of the public infrastructure and facilities benefiting development in the Luas Cross City area," it said.
This is in addition to a €133,000 contribution they must pay to the local planning authority in respect of current and proposed public infrastructure and facilities "benefitting development in the administrative area".
The Lad Lane site, which is currently used as a garage and car park, will feature five one-bedroom apartments as well as 15 two-bed and five three-bed units.
The apartments will be located above a 434 sq m, ground-floor restaurant and café with an outdoor terrace at the back. It will also include a communal space on the rooftop and car and bicycle parking facilities in the basement.
The building will be within walking distance from LinkedIn's headquarters as well as the offices of other employers like Storyful and Fitbit.
McKillen and Drayne had first looked for planning permission at the site as far back as 1999. They applied for permission again in 2003, which was refused.
Sign up to our newsletter to receive a regular digest of Fora's top articles delivered to your inbox.