'My mum often says a bad day on the road is better than a good day in the office'
Because Ireland managing director Paddy Davis also talks fishing rods and the importance of trust.
PADDY DAVIS USUALLY starts clearing his inbox at around 7.30am – but the managing director of Because Ireland still doesn't consider himself a morning person.
Because, the creative marketing agency that set up more than 25 years ago in Ireland, operates from seven countries and has offices in Australia, New Zealand, the UAE, New York, Singapore and the UK.
Globally, the company employs 85 people, including 15 in Dublin, and its clients list features big brands like Coca-Cola, Lego, Amazon and Nike.
As part of our weekly question-and-answer series, we talked to Davis about the buzz of working in an agency and why Sunday is a good time to plan ahead.
Here's what he had to say:
If you weren't doing your current job, what do you think you would be doing instead?
I think I'd still be working in marketing and still probably in the agency side. I really love what I do right now.
There's a huge amount of variety, creativity and a buzz in working in an agency. I couldn't imagine myself doing anything else on a daily basis.
What's the toughest work-related decision you've ever had to make?
When you run a business, you're faced with tough decisions every day, and all of them throw up different scenarios – each equally as tough as the others.
I think what's important when facing a difficult or tough decision is that you're fair and you have conviction with your decisions. Generally people will respect you for that, regardless of whether it's positive or negative for an individual or a company.
How do you start a standard day and how do you finish it?
I'd love to say that I start every day at 5am and I'm massively active, but that's not necessarily the case.
I'm probably not the best morning person, but I do put a huge importance on getting up and doing some sort of exercise like going to the gym or going for a run whenever I can.
That sets you up for a great day. I like to try and do that all in the morning and then just relax in the evening.
I always try to make sure that I give myself about an hour and a half before the workday commences. From about 7.30am or 8am I always make sure that I get my initial emails out of the way.
Once I get the emails taken care of, I put them to the side and I won't generally check them until midday. Then my mornings are very much spent on other people – making sure that everyone has the tools they need to make sure they can do their job that day.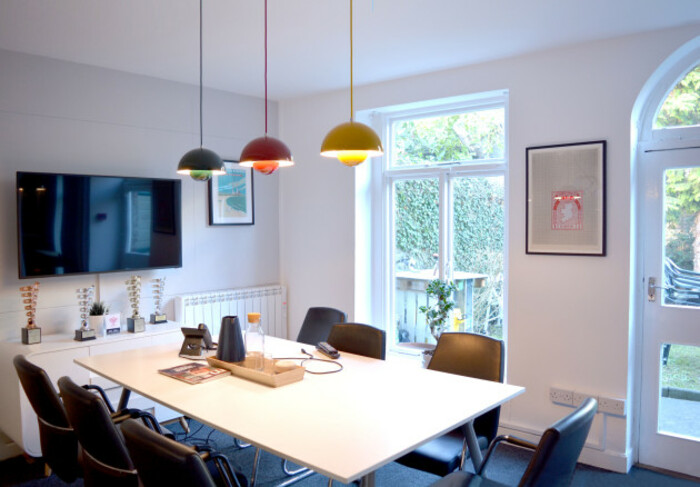 Source: Because
If you were stranded on a desert island with just one thing, what would you want it to be?
A fishing rod. It's very practical – I feel like I would get best use out of it.
Is there one job/task you would never delegate to anyone?
Not really. I think when you're delegating anything you need to look at the reason why you're doing it.
For example, if I feel like I'm the best person to do a job then I'll do it. If there's someone in the business that's suitable for a task, I'll ask them to do it.
It's very task-related as to why I would generally delegate anything. I won't just do it for the sake of doing it; there'll always be a reason behind it.
If you could invest in any Irish company (other than your own), which one would it be and why?
Stripe. I think it's such a simple platform, so perfectly timed from the two brothers and I think they've absolutely nailed it.
What's the best piece of advice you ever received, and who did it come from?
My mum often says that a bad day on the road is better than a good day in the office. The more I think about it, the more that I feel it rings true for anyone.
If you're starting a company as a young entrepreneur or if you're a global CEO, there's nothing more influential than when you're out meeting people and representing your brand.
Those face-to-face engagements are the ones people remember the most.
When you're considering partnering with another person or business, what factors are deal-breakers for you?
Lack of respect ultimately would be a deal-breaker. I couldn't work with someone who isn't respectful of others. Everyone should be treated the same, regardless of their social or professional status.
So it's most important for me to be respectful to everyone. I've no doubt that it would pay dividends in the end for those who are.
What's your favourite day of the week and why?
Sunday, for two reasons. Generally I spend it with my dad – it's always nice to catch up and it's a good way to relax.
Secondly, I feel like you get the opportunity to take a moment, look ahead and plan your week, focus on what you can get accomplished and achieve in that particular week.
That makes me feel quite good in terms of my prep for what needs to happen.
Get our NEW Daily Briefing with the morning's most important headlines for innovative Irish businesses.