Paddy Cosgrave: 'Maybe one day we can make this a 20,000-person event in Dublin'
The Web Summit head says next year's Moneyconf will be focused on retail.
THE FUTURE OF retail will be the main focus of fintech event Moneyconf when it comes to Dublin next year.
Paddy Cosgrave – the convention's founder and head of parent company Web Summit – told Fora that the main difference from previous editions of the convention will be "the extent to which we'll touch on retail".
"Whether you're selling online or you're selling out of a brick-and-mortar shop, no matter what size that shop is, technology is having more and more of a role," he said.
"A lot of the companies that come to Moneyconf are building all of the hardware and the software that's changing the retail experience because we still buy stuff in brick-and-mortar shops 90% of the time."
Retailers that have attended Moneyconfs in the past include Swedish furniture giant Ikea and American discounter Walmart.
Attendees confirmed for the 2018 event, which takes place in the RDS from 11 to 13 June, include the CEOs of money transfer firm WorldRemit and peer-to-peer lender Zopa.
Up to 5,000 people are expected to be at the Dublin event. Cosgrave claimed 2,700 have already registered.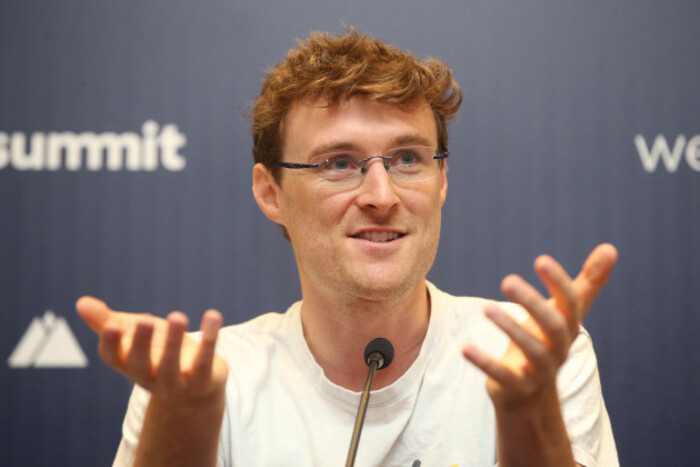 Source: Sam Boal/Rollingnews.ie
Friends with RDS
For the past two years, Moneyconf has taken place in Madrid. It is one of six conventions organised by Web Summit. The decision to migrate the fintech convention to Dublin was met with widespread media interest.
Cosgrave famously moved the much larger Web Summit from the RDS to Lisbon's MEO Arena because the Dublin venue didn't have the capacity to handle the event's growth. The Web Summit CEO previously took aim at the site because of patchy Wi-Fi.
"I'm great, great friends with the management there," Cosgrave said, "even if I've never given that impression before."
Moneyconf takes place at the beginning of the peak summer tourism season, but Cosgrave said he didn't anticipate there would be an issue finding accommodation for the thousands of ticketholders, exhibitors and speakers.
"I think at 5,000 it will be fine," he said. "I think when you start getting into 15,000, it's probably going to be an issue."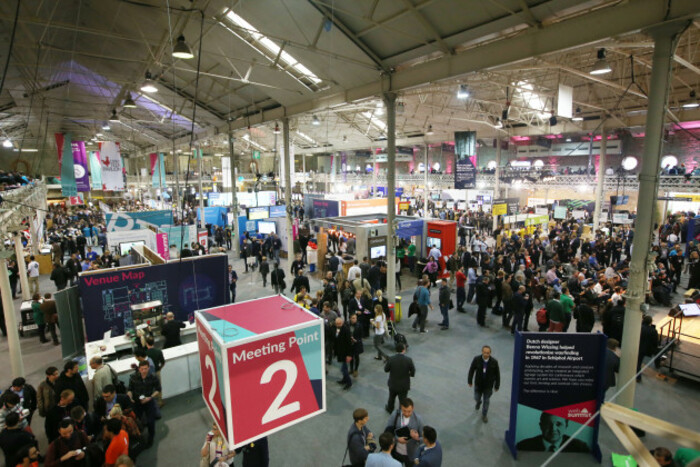 Source: Rollingnews.ie
Cosgrave had earlier suggested that he didn't expect Moneyconf to attract that size of a crowd for several years.
"Fintech touches a lot of people, but it will never touch as many people as Web Summit," he said yesterday. "Maybe one day we can bring it to a 20,000-person event in Dublin, but I think it's very unlikely that it would get to 50,000- or 60,000-person event."
Fintech scene
Cosgrave added that he believed fintech could be "one of our strongest sectors" in Ireland.
"London's the financial centre of Europe, for now anyway. It understandably is the fintech capital of Europe, but it's also got 10 million people in an economy of 60 million people.
"Ireland's got four million people. It's not the financial centre. So, proportionally, do we have a lot of fintech startups? I'd say, yeah … I'd say we probably fare well to comparatively sized cities around Europe."
Sign up to our newsletter to receive a regular digest of Fora's top articles delivered to your inbox.