A Dublin startup hopes its 'Google Docs for video' will take off after netting €500k
Overcast plans to hire 70 people with the extra funding.
AN IRISH STARTUP that provides a 'Google Docs for videos' has raised €500,000 from investors, and it plans to use the funding to hire dozens of staff.
Dublin-based video software startup Overcast announced this morning that it had attracted €250,000 from private backers, whose money was then matched by Enterprise Ireland.
Earlier last year, Overcast raised €100,000 through a combination of an angel investment and cash from Enterprise Ireland's Competitive Start Fund. Overcast has also received funding through the Amazon Activate programme.
The company, which now has plans to hire 70 people over the next three years, has created a video editing and collaboration application that it compares to the popular Google Docs.
It said that the platform is designed to "effortlessly integrate the storing, sharing and distribution of video content for a variety of businesses such as video producers, media agencies, marketers, and broadcasters".
Video editing
The firm was co-founded by award-winning developer Zsolt Lorincz and Philippe Brodeur, who helped to develop TV3′s website.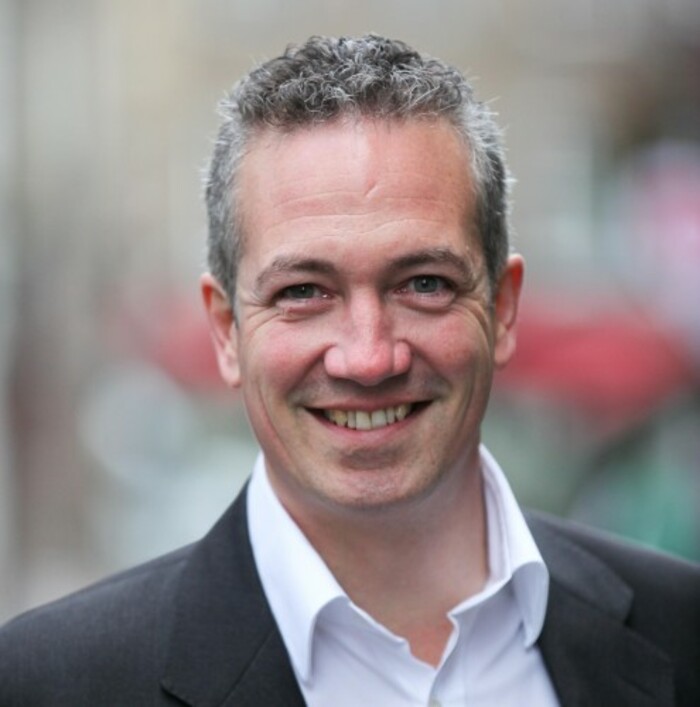 Source: Collins
Speaking to Fora, Brodeur said: "Our platform is like a Google Docs for videos.
"It allows businesses to store their content on our platform and it allows them to do a whole bunch of different things, like editing, sharing to social media, and downloading and processing all different types of formats.
"It is for people who aren't necessarily technical with video; you don't have to be an editor to use the software. Video is complicated, it isn't even easy to put a video into a Powerpoint presentation.
[embed id="embed_2"]
"It is a private platform for businesses, you pay a monthly fee and you and your team can use it. You can also have clients use it, who you can bring in as collaborators and who don't have to pay separately."
Hiring
Brodeur said that design work for the platform started two years ago, and the product was launched on the market over the summer. The company now counts organisations such as the Daily Mail and DCU among its clients.
"We have six people at the moment, but we also have a lot of independent contractors and we outsource a lot of services," he said.
"Because of the funding, we can now bring a lot of those services in house and push forward. We expect to have about 15 to 20 people by the year end.
He added: "We have honed our pricing and strategy (in the Irish market) and we have honed our product, we know it works. Now we have started moving into the UK."
read more on