Different angles: why Overcast and Kinesense are teaming up to revamp video analysis using AI
The Dublin companies have been backed by the government's disruptive technologies innovation fund.
PLAYERS FROM DIFFERENT corners of the video data analysis space have received funding from the government's disruptive technologies innovation fund to build an artificial intelligence platform that will be used by law enforcement and other industries.
The project by Dublin tech companies Overcast and Kinesense, in partnership with Trinity College Dublin, was one of the latest slew of projects to receive financing from the €500 million fund this week.
It has received €1.5 million for an initiative dubbed Video Intelligent Search Platform (VISP), a three-year project that will explore and develop artificial intelligence-powered methods for video processing and analysis.
Overcast and Kinesense both tackle video data analysis but from two different angles.
Overcast works with the media and entertainment industry to build cloud-based video processing and analytics tools and earlier this year signed a partnership with US multimedia giant Avid.
Kinesense, on the other hand, works with CCTV footage and police forces to develop algorithms to analyse and search vast amounts of footage, which can run into tens of thousands of hours of video a year.
"There's such a volume of content that they need to be able to search it and find what they're looking for without having to scroll through it all. There just aren't enough man-years to be able to do that," Philippe Brodeur, the Overcast chief executive, said.
Overcast's and Kinesense's respective use of video analysis is where the two intersect, making "natural bedfellows".
VISP will examine how artificial intelligence can be used to improve cloud-based video management, especially as higher quality videos means bigger files for processing.
"It's more difficult to manage the workflows and more difficult to stream it to different devices and the internet is getting clogged up," Brodeur said.
The project will initially find uses in law enforcement, he added, but will eventually trickle down into various industries that manage huge amounts of video content.
For the average person, they can see this in how they view videos online. Video streaming sites will often adjust the quality of the content depending on the strength of the internet connection.
This, Brodeur explained, involves uploading multiple versions of the video.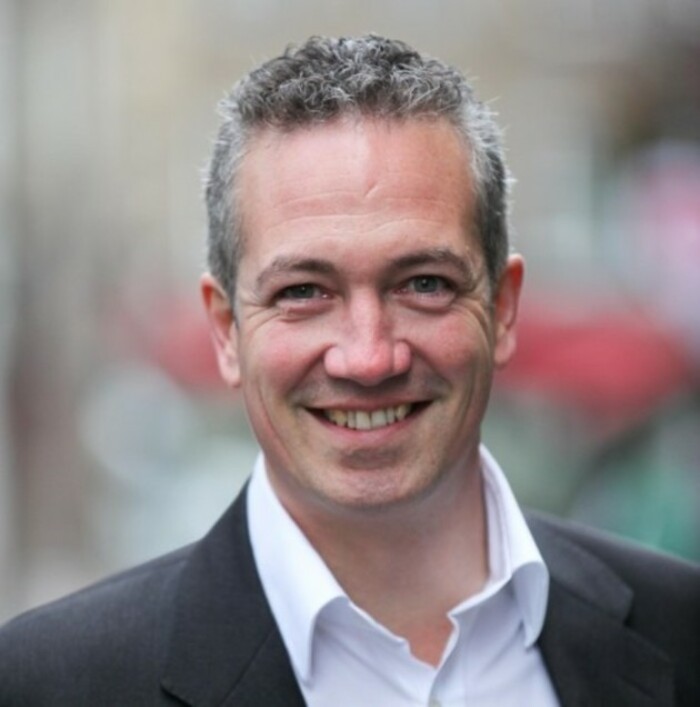 Source: Collins
"What we can do now is start storing a single version and create the other ones on the fly," he said
The third spoke of the VISP project is Trinity College Dublin with Anil Kokaram.
He founded Dublin-based video enhancement company Green Parrot Pictures, which was acquired by YouTube in 2011. He subsequently was a technical lead at the Google-owned company in California before returning to an academic role at TCD.
Law enforcement
For Kinesense chief technology officer Mark Sugrue, VISP will help improve the company's existing systems for police forces.
"We're hoping to expand our abilities in deep learning, which is the new technology for doing image matching and categorisation of images," Sugrue said.
"Say you have the Gardaí looking through a thousand hours of video looking for a missing person, instead of having to manually watch it all, they'll be able to flick through from event to event and skip the long periods of the video where nothing is happening at all."
Sugrue said Kinesense has some business in Ireland but is primarily active in the UK where he said 60% of police forces are using its technology.
The emergence of new technologies like artificial intelligence and machine learning has pricked the ears of law enforcement internationally but has brought controversies around privacy and ethics.
The deployment of facial recognition in public CCTV and surveillance camera networks has been a particular issue with opponents saying it encroaches on privacy and civil liberties.
Sugrue said Kinesense is focused on analysing video content only after an incident has occurred.
"Where there might be ethical issues is where you have large cameras and you're scanning the public but this (Kinesense) is always after the event where you know an incident has happened," he said.
"Somebody has reported a crime and you need to find evidence and leads for your investigation. It's a different scenario."
VISP is one of several projects that received funding from the latest tranche of the €500 million disruptive technologies innovation fund, which has awarded funding up to €10 million each to projects in other areas including digital health and manufacturing.
Get our Daily Briefing with the morning's most important headlines for innovative Irish businesses.