Meet the people helping internet celebs rake in €50,000 for a single product placement
Social talent agencies are a big industry in the UK – and now Ireland is catching up.
THERE'S BIG MONEY in being an internet-made celebrity – and it's not just the likes of the Kardashians who are reaping the financial rewards of social media stardom.
Niche talent agencies that specialise in helping so-called 'influencers' to maximise their returns from sponsorship deals have begun to pop up, including Irish outfits looking to take advantage of the growing industry.
Late last year, Dublin-based marketing consultants Outset Agency developed a branch to act as a middleman for online influencers, while last week the Irish Blogger Agency, a service that aims to link brands and online content creators, officially launched.
Outset acts as a go-between for online celebrities such as Cork comic Cian Twomey and Rory O'Connor, of the Rory's Stories sketches.
"We put the strategy together to maximise influencers' earning power," director David Anderson says. "So that is video ad revenue, brand partnerships and integration, merchandising, books and even TV and radio.
"We also protect them. There are a lot of brands that come to them and, you've got to remember, a lot of these people are in their early twenties and this is their hobby. So we come in as the business brain and help them maximise their earning power."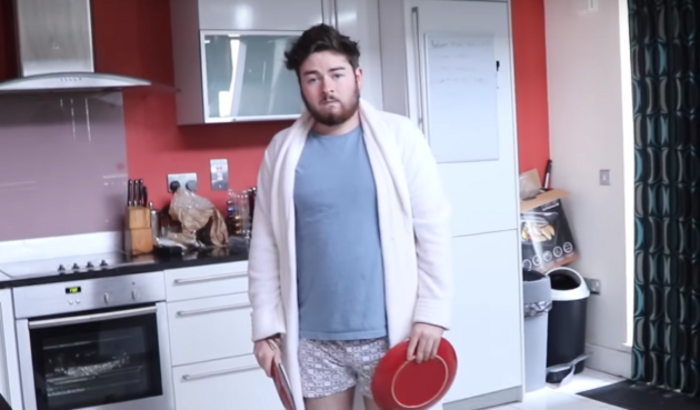 Source: YouTube
The Irish Blogger Agency, which charges an annual €50 membership fee and can provide representation services, already claims to have a network of 500 bloggers and social influencers on its books.
Sinéad Carroll, who founded the agency and created the Yummy Mummy blog, says bloggers have been crying out for the service.
"Some say they don't need help and that is fine, but I think having a middle person in the mix is great," she says.
"Bloggers and vloggers (video bloggers) might be great at building up an audience online and creating great content, but they aren't always strong when it comes to negotiating with brands at the table."
Steps behind
However when it comes to talent representation for internet-made stars, Ireland is already a bit behind the curve. The industry is big business in the US and the UK, where there are established agencies dedicated to representing social media-made celebrities in sponsorship and brand negotiations.
One such social talent agency is the London-based The&Collective – a spin-off division of advertising group The&Partnership headed by Irish woman Lynsey Smith.
She says the agency has always had a division that has specialised in connecting brands and celebrities, but The&Collective focuses purely on digital influencers in a fashion unlike that of a traditional talent agency.
"Talent agencies are very traditional in the sense that it is transactional. A brand would go to them and say you want to work with talent and they would send over their rate card, but they won't help you make sure it is the right person for the brand. They don't have a responsibility to the brand, whereas we do.
"A lot of the time there is substantial amounts of money involved and the brands weren't seeing the return all the time, so we felt there was a need for a service that would address this by properly matching social talent with companies."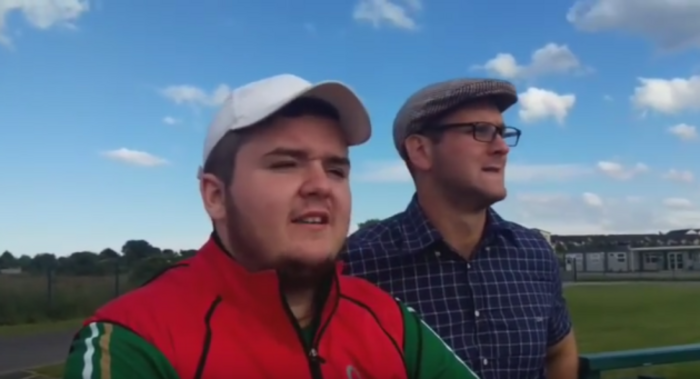 Source: YouTube
She adds that the crackdown by the Advertising Standards Authority in the UK on how online influencers can promote products and brands makes representation even more essential for both parties.
Ireland aligned its rules with the UK earlier this year, with the Advertising Standards Authority for Ireland ruling bloggers and vloggers must now explicitly state if they are working with a brand.
"It's our responsibility to make sure that the influencers are following the right codes, because it's not the agency that will get the slap on the wrist – it's the brand," Smith says.
"But as a result they will probably fire us because they are looking for that expertise.
"Again, influencers, if they are up-and-coming, they will need guidance. And when it comes to contracts, a legal team needs to make sure that is done properly."
She added that usage rights are also a big issue at the moment for influencers because a lot of them haven't renegotiated deals with brands as their own profiles have risen.
Money involved
Some of the internet stars on the books at The&Collective include fashion and lifestyle vloggers Maddie Bruce and Patricia Bright.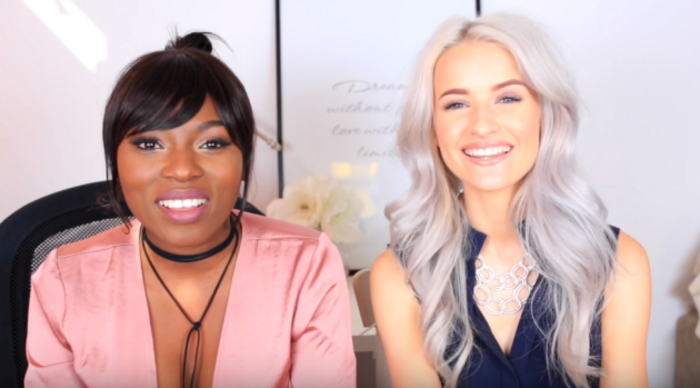 Source: YouTube
While popular YouTube channels can net their owners significant sums, the types of arrangements The&Collective negotiates between social talent and advertisers can prove even more lucrative.
[embed id="embed_2"]
According to Smith, the going rate for a mention of a brand in the video blog of a top-tier influencer with millions of subscribers is around the €50,000 mark.
This figure gives somewhat of an insight into how lucrative being an internet star can be – although that kind of cash isn't on the table for most online celebrities.
Nevertheless, Outset's Anderson says there is still a lot of money available for the right people – and that was understandable, given the power they often yielded over followers.
"Take it like this, (influencers) are almost like a publisher and there aren't many publishers out there that would have 500,000 fans.
"I think it is even more powerful, because unlike when you have a newspaper talking about a brand, influencers have a genuine relationship with their followers and subscribers. That means there is high price point because there is a genuine return."
Outset expansion
While Irish marketers' use of digital influencers in their campaigns had been limited until now, Anderson believes this will dramatically pick up in the future.
"Marketing teams were never integrating influencers into their campaigns that much and if they were, it was at a very low level.
"I think in the coming years we are going to see a lot more and doing an influencer campaign will be part of any marketing campaign like TV, radio and outdoor marketing is."
He added that Outset is not just looking to tie up the market here, and his firm has plans to open an office in London in the coming months.
"We recently signed two digital influencers from the UK, so at the moment that is another part of what we're doing.
"We're really trying to branch out into the UK because there is obviously a much bigger talent pool over there."
read more on