Your crash course in... Ireland's battle with Big Pharma for a 'miracle' cystic fibrosis drug
The government is making a last-ditch attempt to settle a better price for Orkambi.
IT HAS BEEN over a year since a new cystic fibrosis drug was licensed, but its maker still can't settle a fair price with Ireland.
The country's medicines watchdog, the National Centre for Pharmacoeconomics (NCPE), previously said that Orkambi, an expensive 'miracle' drug that treats the life-shortening condition, was not cost-effective and advised against buying it.
Unsurprisingly, the decision devastated cystic fibrosis patients and campaigners.
Officials at the Health Service Executive and bigwigs at drug-maker Vertex met yesterday in a last-ditch effort to convince the company to bring down the price, but initial reports aren't looking good.
That said, the NCPE doesn't have the final say on funding, and the last time it had a problem with the price of a Vertex drug, the government went ahead and bought it anyway.
Minister for Health Simon Harris announced this morning that he has joined forces with his counterpart in Australia, whose government also rejected the drug, to settle a fair price.
With that in mind, let's look at Ireland's battle for a cheaper cystic fibrosis drug.
Demand
Ireland is the country with the highest per-capita rate of cystic fibrosis, or CF, a fatal, genetic disease that causes severe problems with the lungs and digestive system.
It affects around 70,000 people worldwide and around 1,200 in Ireland. About 50 new cases of cystic fibrosis are diagnosed in Ireland each year.
The symptoms of the condition are debilitating and severe. It causes the body to create a thick mucus that clogs the lungs, which leads to life-threatening infections, and it can stop the pancreas from doing its job of helping the body break down and absorb food.
The impact of the condition varies from person to person, with some living only to their teens, while others survive into their 50s.
Although its long-term effects are not yet known, Orkambi has been heralded by CF campaigners as a life-saving, 'miracle' drug.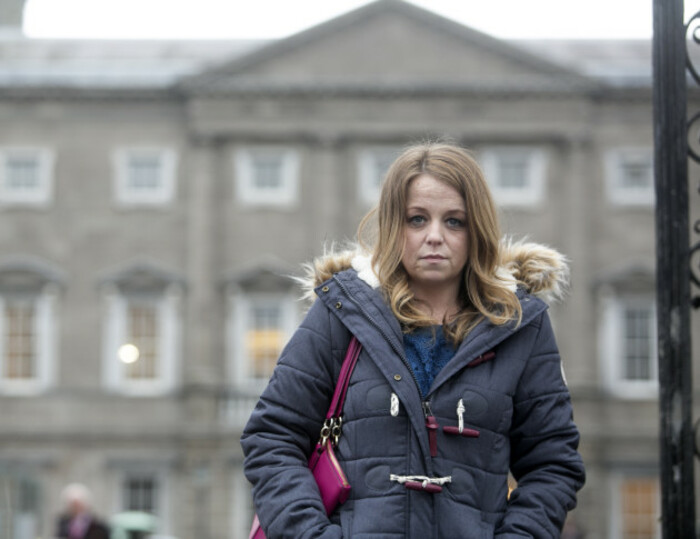 Source: Sam Boal/Rollingnews.ie
CF campaigner Jillian McNulty, who is on a trial of the drug, recently told Fora's sister site, TheJournal.ie, that the drug has transformed her life.
"Before Orkambi I could never plan a week or two in advance, I knew I would get sick," she said. "I used to dread every morning because I would have a coughing attack, as would a lot of people with CF.
"I'd lie in bed for 10 to 15 minutes to let it pass before I'd use the nebuliser (a device that discharges asthma medication). Now I can get out of bed every day like a normal person. For someone with CF that is massive."
Why is Orkambi so expensive?
Ageing populations in developed countries have led to dramatic rises in healthcare spending worldwide, which has in turn created a growing demand for medicines.
As we've seen many times, drugs companies – which, like any private firm, put their profits and shareholders' interests first – have taken advantage of this situation.
The CF 'market', for want of a better word, is under-served because it affects a relatively small number of people, and biopharma drugs that treat it are costly and take longer to develop. Orkambi was designed to treat the cause of cystic fibrosis, not just its symptoms.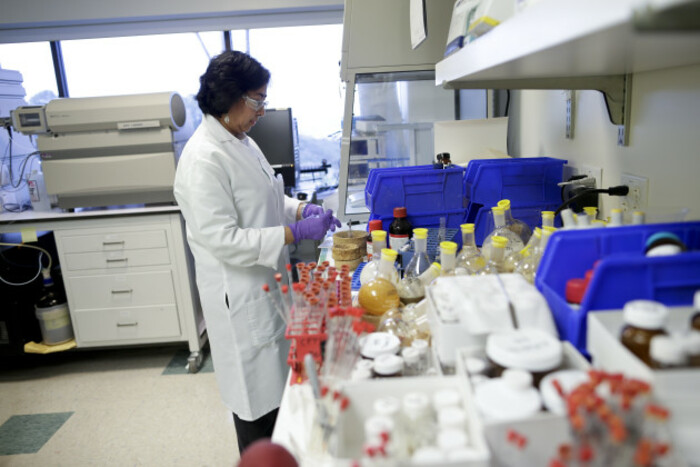 Source: Gregory Bull/AP/Press Association Images
That puts Vertex in a good position, from an investor's point of view. While it has spent a lot of money on research and development to get the drug to market, the pharma firm is now effectively the only show in town.
Basic economics teaches that high demand drives up prices, but when that principle is applied to pharmaceutical companies – which again, are designed to give a good return to shareholders – the economics are complicated by the fact that the quality of life for thousands of people is also at stake.
There have been plenty of high-profile horror stories of drug makers jacking up the price of life-changing medicines by significant sums.
Pantomime villain Martin Shkreli's trademark, smug grin has become a meme for this kind of behaviour – he has relished his status as a global hate figure after buying the rights to HIV drug Daraprim and then raising its price from $13.50 a pill to $750.
How is Orkambi not 'cost-effective'?
The government, which has finite resources, has to balance the benefits of an investment against its cost.
At €158,000 per year per patient, the NCPE said it would cost the state in excess of €390 million over the course of five years to treat just over 500 eligible patients with Orkambi. That's about five times higher than what NCPE recommended should be spent on the drug.
The NCPE, in its initial report, was sceptical about how much Orkambi would improve a patient's quality of life, relative to its cost.
"The manufacturer has failed to demonstrate the cost-effectiveness of Orkambi," it said.
Most other comparable countries that have considered Orkambi – namely Australia, Britain and Canada – have reached a similar conclusion and rejected public funding for the treatment.
In the US, where the drug became available last year, patients were slow to refill their prescriptions during the summer, according to the Wall Street Journal, because of the high price and side effects, such as respiratory and gastrointestinal problems.
Last time Vertex was in town
Vertex makes two drugs that treat CF: Orkambi and Kalydeco.
In its early days, Vertex was funded by the American Cystic Fibrosis Foundation, which invested a total $150 million in development of its first product, Kalydeco.
The price of that drug has swollen to more than $300,000 per patient per year – it costs €243,800 here – which puts it out of reach from many CF patients in the US.
Kalydeco was made available in Ireland in early 2013 to treat 120 patients with a particular strain of CF.
Interestingly, it was deemed too expensive by the NCPE at a total annual cost of over €28 million per year – a mere fraction of Orkambi's price. After negotiations, the annual price was reduced to just over €20 million, according to RTÉ.
As mentioned, the NCPE doesn't have a final say on funding – but given its scathing review and the enormous price tag, it will be a tough sell for the government to reverse its rejection of the drug.
What now?
Eleventh-hour talks between the HSE and Vertex are continuing and it is too early to gauge how they will play out.
Initial news reports don't look promising, with HSE director general Tony O'Brien telling the Irish Times that he isn't optimistic about the outcome.
However, as mentioned early, health minister Harris has since announced that his counterpart in Australia, Sussan Ley, has agreed to join forces with Ireland in the battle for an affordable solution to securing the drug.
read more on