How officials stop tourists overrunning Ireland's 'golden geese' of attractions
Visitors are slowly being diverted away from some of the country's most iconic monuments.
TOURISTS ARE SLOWLY being diverted away from some of Ireland's most iconic monuments in a bid to protect them from getting damaged due to ever-rising visitor volumes during peak season.
The conservation agency responsible for managing heritage sites is hoping to gradually entice visitors to peripheral attractions so it can avoid the "nuclear option" of having to close venues to the public in the future.
Frank Shalvey, who fronts the national monuments division at the Office of Public Works (OPW), has said that during the summer, the volumes of visitors at sites like Clonmacnoise monastery in Offaly are starting to become a cause of concern.
Other destinations on the watch list include Kilkenny Castle – where visitor numbers jumped from about 282,500 in 2015 to nearly 385,000 last year – and Tipperary's Rock of Cashel, which also attracted more than 300,000 visitors in 2016.
"We're not saying that the alarm bells are ringing wildly at these sites," Shalvey told Fora, "but on certain days during the high summer, they're tinkling a bit faintly."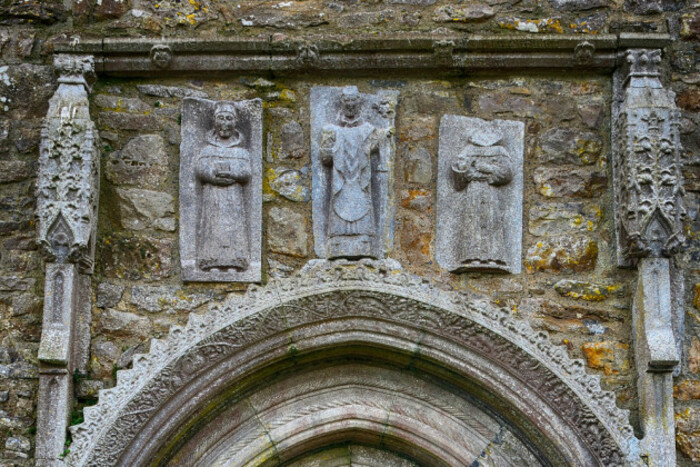 Source: Attila Jandi/Shutterstock
'Golden geese'
The OPW is responsible for protecting over 700 state monuments and provides visitor facilities at more than 70 of them.
Last year, an extra 1.7 million people visited those publicly accessible sites, pushing the total number of tourists to 6.6 million.
It must be noted, however, that seven monuments – which accounted for a collective 828,000 visitors – were absent from 2015′s figures.
"First and foremost, it's our legal mandate that we have regard to protection for the site and controlling damage that might be caused," Shalvey said.
However, his office is also "quite aware that culture and built heritage is a big attractor of tourism". He described the sites under his watch as "golden geese" for the travel trade and Fáilte Ireland.
Interventions
Instead of closing monuments, the OPW is hoping to use low-impact intervention when venues start to show signs of pressure from high visitor numbers at peak season.
"In managing visitor traffic, you have to do things incrementally and slowly," Shalvey said. "There's no magic bullet for this."
For example, until early last year, there was a problem with visitor congestion at Kilmainham Gaol.
"We had no advance booking," Shalvey said. "Visitors would start congregating outside the entrance from early morning. By the time the guides would open up there could 100 people outside the door."
As well as putting the attraction at risk of damage, it "wasn't providing a decent visitor experience".
To fix the situation, the OPW turned the former courthouse near Kilmainham Gaol into a visitor reception area and started feeding 35-person groups through the site in 15-minute slots.
It also rolled out an online booking system, which made it easier to predict the number of visitors on any given day. Pre-booking has also meant that the OPW can squeeze more tourists onto the site without putting it under extra strain.
"In 2015, our total admissions at Kilmainham were something like 328,000. The guides at the site would have sworn blind that was as much as it could do. But when we introduced the online thing last year (in April), suddenly it became much more feasible to manage people.
"At the end of last year, our total admission had risen to 390,000. This year, its likely to top about 450,000."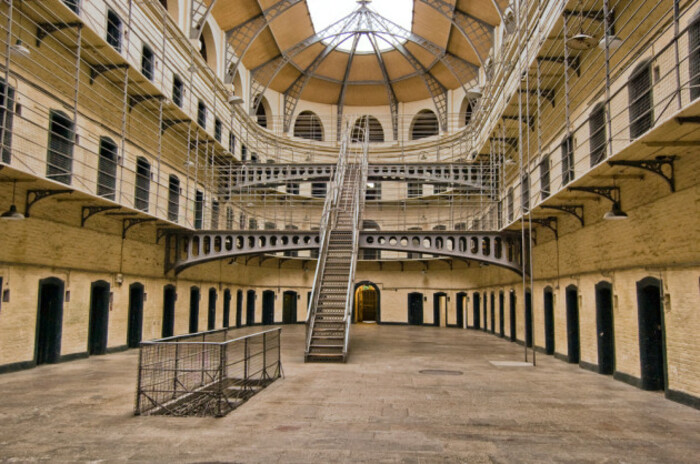 Source: Rodrigo Garrido/Shutterstock
Peripheral attractions
Online booking will soon be introduced to Clonmacnoise, which has suffered from a similar glut of too many people arriving for tours at the same time.
There's also a plan in the works to share the load by encouraging visitors to attend peripheral attractions.
"We'd like to open up some sort of an awareness around places that are close to Clonmacnoise like Durrow Abbey, which is a very fine place to visit … The same kind of people might be interested in that."
That practice of pushing tourists away from the main attraction is nothing new. More than two decades ago, Newgrange in Co Meath was attracting more tourists than it could handle.
"There was a crush of people at the site. It wasn't a very nice experience for visitors and it was bad for the monument," Shalvey said.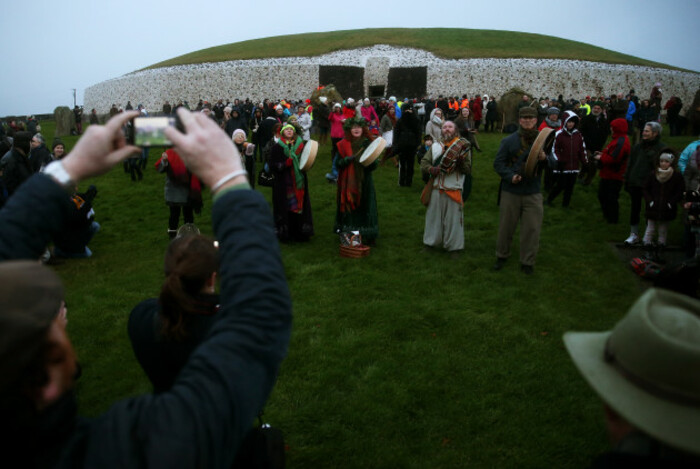 Source: Brian Lawless/PA Archive/PA Images
The OPW built the Brú na Bóinne visitor centre and exhibition to manage visitors away from the "honeypot".
"Somebody who really wants to see Newgrange can still have that opportunity, but they pay a premium," Shalvey said.
"Now we're in a position where there are less people getting into Newgrange than there were 25 years ago. That's a success."
Sign up to our newsletter to receive a regular digest of Fora's top articles delivered to your inbox.