An Irish med-tech firm has raised over €2m to help cut down on needless chemo
OncoMark's test would make it easier to work out which breast cancer patients require the treatment.
AN IRISH MED-TECH firm has raised €2.1 million in new funding to commercialise a test that could reduce the number of cancer patients that go through unnecessary chemotherapy.
OncoMark, based in NovaUCD, was set up in 2007 by UCD researcher William Gallagher and Steve Penney. Since then, it has been focused on finding better-tailored therapies for cancer patients.
It has developed a test, called OncoMasTR, which can chart the likely prognosis of patients with breast cancer based on genetic markers associated with the condition.
While a sizeable majority of patients don't require chemotherapy after initial surgery, it can be difficult for doctors to identify that contingent.
OncoMark aims to deliver a more accurate prognosis to decrease the number of patients undergoing unnecessary treatments.
Speaking about the new investment, OncoMark chief executive Des O'Leary said the company plans to launch the test on the market in mid-2018.
"In the absence of accurate tests, the majority of early-stage breast cancer patients are treated with chemotherapy despite many not benefiting from the treatment," he said.
"This exposes individuals to severe side effects and results in significant costs to healthcare systems worldwide."
The firm currently has 14 employees on its books and the latest injection of funding will also go towards increasing the firm's headcount.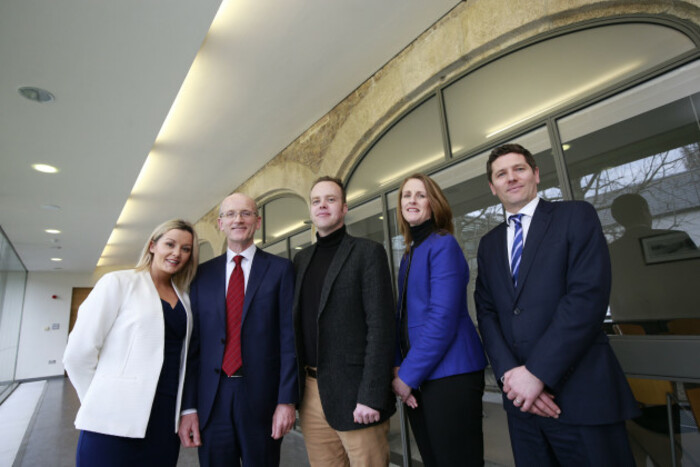 Source: Nick Bradshaw
Backers
Kernel Capital, through the Bank of Ireland Kernel Capital Venture Fund, is one of the firms behind the €2.1 million investment.
Previous investments by Kernel Capital include Irish startup success story FeedHenry, which was bought for €63.5 million in 2014, and space radar developer Arralis.
Other investors in the deal include the Galway HBAN MedTech syndicate and Irrus Investments syndicate. A number of private investors and Enterprise Ireland also contributed.
The latest announcement is the second significant funding deal to be announced by OncoMark in the past two years.
In 2015, the company secured €2.7 million from the Horizon 2020 SME investment scheme. This funding funding was used to clinically validate the OncoMasTR test ahead of the move to commercialise the test next year.
read more on