Offr wants to bring much-needed tech to online property buying
In our weekly Startup Scout series, Fora picks out promising companies that are emerging from Ireland.
Founders: Robert Hoban, Philip Farrell and Niall Dawson
Elevator pitch: an online property buying tool
Funding: €1 million from AIB, Bank of Ireland and others
Status: rolling out to estate agents after closed trials
FOR A LONG time, Robert Hoban was scratching his head over why the wider property sector hadn't adopted new technologies to make the buying and selling of property easier.
With a career that spans years at real estate group Savills and UK property consultancy Allsop, Hoban has seen his fair share of ups and down in the property space but also the emergence of new technologies.
He headed up Allsop's online auction service, Bid X1, which allows buyers to bid online on property auctions.
For Hoban, this was proof that online buying and selling had much more potential, beyond auctions, which only accounts for a small sliver of sales.
"I wanted to bring some of this (tech) to the mainstream market, the 95%, which is being managed by estate agents," he said.
"Having consulted with a lot of estate agents and law firms, it became very clear that there was a huge appetite for something like this. Everybody is browned off with the process at the moment, nobody will praise the property sales process."
Hoban made the decision to strike out on his own and the result is Offr, a software solution that bridges the gap between agents and buyers online.
It sits on the real estate agents' websites and on first glance looks a lot like the customer service chatbots that many sites employ.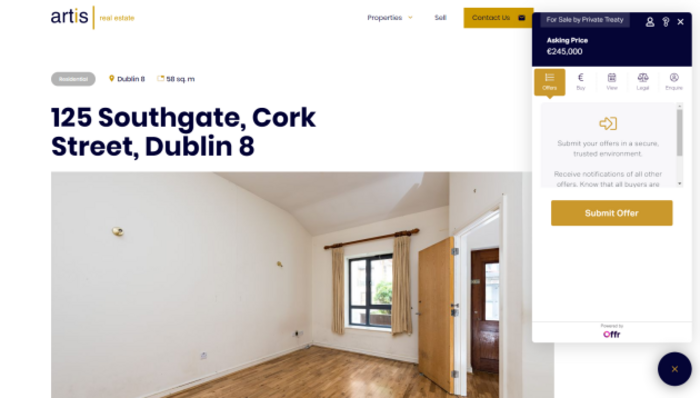 "It allows you access to all the services that you wanted to do with that property on your phone or desktop," he said.
Streamline
When users first sign up, they provide all of their legal information and proof of funds.
As a potential buyer views a property, the button guides the user through the processes like making a booking or an offer or paying the deposit.
"The lawyers on both sides of the deal get access to the system. The seller's lawyer uses our back end system to collect all the legal documents that they require from the seller of the property, such as their property tax receipts, all the key things that they need," Hoban explained.
"They prepare the contract and the title deeds and they upload them online to make available to interested parties."
Hoban said this gives more transparency to the whole process and can help to stamp out fake bids, which can drive up prices.
He added that this can cut down massively on time and contracts and signing can take weeks or months to complete. This process has been slimmed down to 21 days, which can all be tracked by both sides of the transaction.
"The seller gets frustrated because it takes on average six, seven, eight months to close out a sale and the estate agents are really browned off because they don't get paid their fee until the sale closes," Hoban said.
"Residential estate agency as a business at a moment is a very low-margin business. It takes seven months to get paid their few grand meanwhile they're shelling out big on rents, wages and all that kind of thing."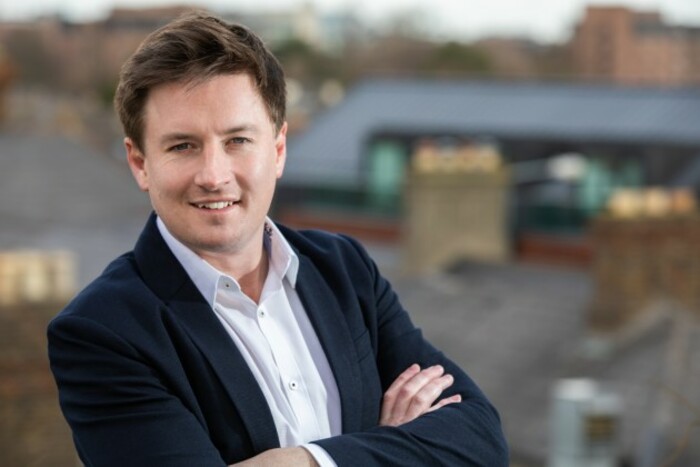 Source: Keith Arkins
The only matter that has to stick with old-fashioned paper is the closing documents.
Rollout
Offr has raised €1 million in funding from AIB, Bank of Ireland and Enterprise Ireland. Hoban is joined by co-founders Philip Farrell and Niall Dawson.
Hoban said that the funds have been invested in development and design staff as well as marketing.
To date, it has completed closed trials of the software with a number of real estate agents where 10 properties were sold over the last four months.
It licenses the technology to the real estate agents and is now plotting a full rollout.
"We're targeting as many estate agents as we can, but we're primarily targeting the urban areas."
Get our Daily Briefing with the morning's most important headlines for innovative Irish businesses.