Odeon has pumped millions into its loss-making Irish wing as it plots new cinemas
The brand launched in the local market in 2012 and now operates 11 cinemas.
CINEMA GROUP ODEON has pumped over €9 million into its operation in Ireland after registering a loss for the second successive year.
Odeon is the largest cinema brand in Europe, with operations spread across 14 countries, and itself forms part of AMC Theatres – the largest cinema company in the world.
The firm opened its first Irish cinema in 2012 in Point Square in Dublin's docklands and now operates 11 cinemas in the Republic containing a combined 77 screens.
New accounts filed for the Irish wing of the Odeon group, United Cinemas International (Ireland) Limited, showed that the firm's turnover increase by €1.5 million to €34 million last year.
Despite the uptick in sales, the firm still made a loss of €583,000 during 2017. However, the loss was significantly below the €1.2 million figure registered in 2016.
A breakdown of the firm's turnover showed that €21 million came from box office sales, while nearly a third came from sales of confectionery goods. The business also made €705,000 from pre-movie advertisements.
Separate filings for the company showed that the firm recently received a large injection of cash from its Irish parent.
Documents filed with the Companies Registration Office showed that UCI Holdings Ireland Limited pumped just under €9.5 million into the Irish operation at the end of August.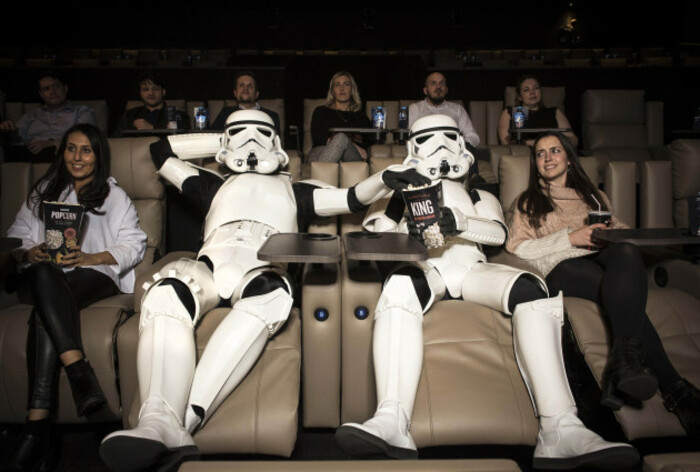 Source: John Nguyen
A note in the directors' report for the 2017 accounts said a number of future developments were expected in the Irish business, including upgrades to its facilities and the potential launch of new cinemas.
The firm has plans to refurbish its theatres through the installation of new recliner seating, large format screens and upgraded retail and bar offerings.
Market share
According to the accounts, Odeon commanded nearly a fifth of the Irish cinema market last year. But overall, its market share was down 0.4% compared to 2016.
The entire cinema sector saw an increase in volume last year, with attendances up from 15.9 million to 16.1 million.
Odeon's directors noted that the uptick in attendances was down to a number of films that performed "particularly strongly", including Beauty and The Beast, La La Land and Star Wars: The Last Jedi.
They added that the principal risk faced by the Irish business is a reduction in attendance levels. 
The accounts for Odeon's Irish wing also noted that all of the company's subsidiaries were merged into United Cinemas International (Ireland) Limited during the year. 
As a result, the average number of staff employed at the firm increased from 147 to 415, who were paid an average of €12,939.
Sign up to our newsletter to receive a regular digest of Fora's top articles delivered to your inbox.