Ireland's white-collar watchdog is suffering from a chronic staff shortage
There has been a 25% reduction in the number of staff at the ODCE in the past six years.
IRELAND'S CORPORATE WATCHDOG is suffering from "dangerously low staffing levels", according to a TD.
The Office of the Director of Corporate Enforcement (ODCE) has seen a 25% reduction in staffing levels in the past six years, per the result of a parliamentary question submitted by Fianna Fáil justice spokesman Niall Collins.
The number of gardaí working at the ODCE has been halved during that time, from 10 to five.
A staff complement of seven gardaí are assigned at all times to the ODCE to assist with its criminal investigations and prosecutions.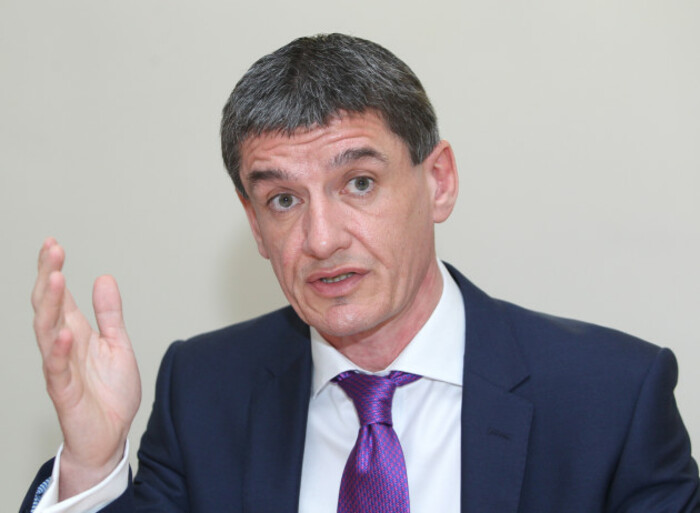 Source: Sam Boal/Rollingnews.ie
Minister for Jobs Mary Mitchell O'Connor said that director Ian Drennan has requested of the Garda Commissioner that the two current senior vacancies in those roles be filled "as a matter of urgency".
The number of gardaí at the ODCE topped out in the years after the economic crash as investigations into the goings-on at Anglo Irish Bank took centre stage.
Overall, the number of people working at the ODCE has reduced from 53 to 40 since 2010, a reduction of 26%.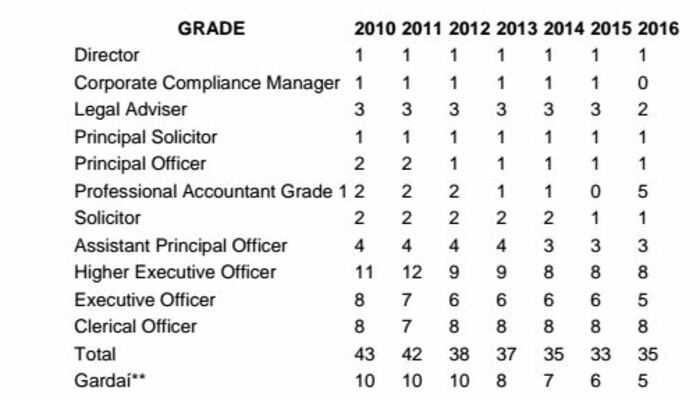 Source: Department of Jobs
Click here to view a larger image
"The ODCE requires both legal, law enforcement and accountancy expertise to fulfil its role," said Collins, reacting to the figures.
"The trend since 2010 has been to see a reduction in staffing support. It's disturbing, and it must end now."
Last year, Fora reported that the amount spent by the OCDE was less than half of the Oireachtas office supplies budget.
Of the agency's €5.1 million budget for 2015, only €3.1 million was actually spent. Job vacancies accounted for a large part of that spending gap.
The agency did not reply a request for comment on this matter at the time of publication.
The ODCE was set up in 2001 and has a broad role concerning both compliance with and enforcement or corporate law in Ireland.
It has been in the news most recently regarding the court case taken against former Anglo chairman and chief executive Seán Fitzpatrick, when it emerged that one of the ODCE's two legal advisers had shredded a "tiny proportion" of legal documents regarding the case in April 2015.
Comments are closed for legal reasons
Written by Cianan Brennan and posted on TheJournal.ie
read more on