Facebook-owned Oculus ordered to pay $500m after claims it stole VR tech
The social networking giant paid more than $2 billion for the company in 2014.
A US JURY has ordered Facebook and the creators of its Oculus Rift to pay $500 million (€463 million) to gaming software firm ZeniMax in a lawsuit that claimed the virtual reality technology was stolen.
The Texas jury made the award in a trial in which Oculus was accused of basing its Rift headset on technology stolen from ZeniMax's virtual reality software, court documents showed.
The lawsuit claimed Oculus founder Palmer Luckey and his colleagues developed the virtual reality gear using source code illegally obtained from the gaming firm.
The jury dismissed the charge that Oculus stole or misappropriated trade secrets but found Oculus liable for copyright infringement and other violations.
Luckey was ordered to pay $50 million of the award and another former Oculus executive, Brendan Iribe, $150 million.
The two executives were accused of violating a non-disclosure agreement with ZeniMax and copying the source code and other documents on a USB storage device.
ZeniMax had sought $4 billion in damages in the case, in which Facebook chief Mark Zuckerberg testified to defend his company.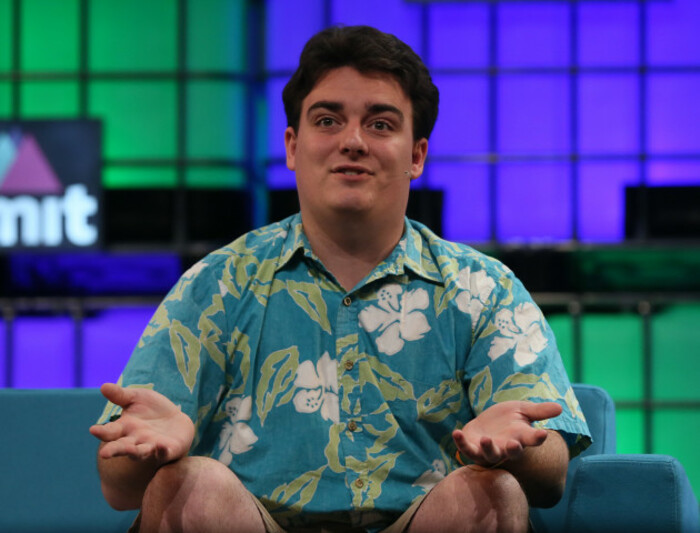 Source: Niall CarsonaNiall Carson/PA Wire
ZeniMax pleased, Oculus appeals
Maryland-based ZeniMax said it was "pleased" about the award for "unlawful infringement of our copyrights and trademarks, and for the violation of our non-disclosure agreement with Oculus pursuant to which we shared breakthrough VR technology that we had developed and that we exclusively own".
Robert Altman, ZeniMax's chairman and chief executive, said in the statement: "Technology is the foundation of our business and we consider the theft of our intellectual property to be a serious matter."
In its statement, Oculus said: "The heart of this case was about whether Oculus stole ZeniMax's trade secrets, and the jury found decisively in our favor."
Oculus said it plans to appeal the verdict and was "undeterred" in its efforts to bring virtual reality technology to consumers.
"Our commitment to the long-term success of VR remains the same, and the entire team will continue the work they've done since day one -developing VR technology that will transform the way people interact and communicate," the Oculus statement said.
"We look forward to filing our appeal and eventually putting this litigation behind us."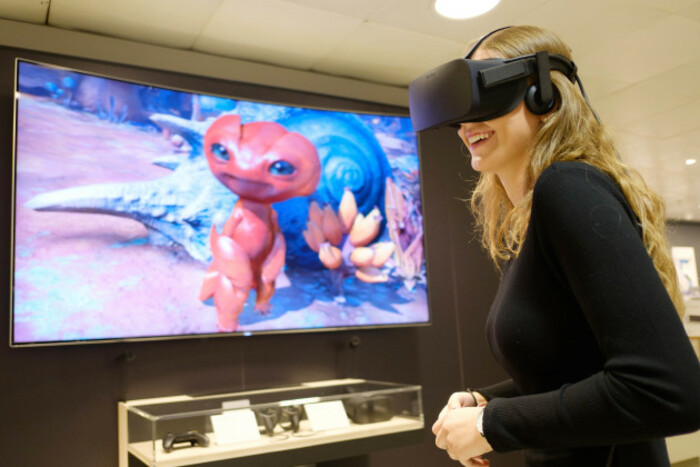 Source: Frantzesco Kangaris/PA Wire
$2 billion-plus
Facebook acquired Oculus in 2014 for more than $2 billion and last year began selling the Rift headsets as part of the social network's push into virtual reality.
Oculus in turn acquired six-year-old Cork startup InfiniLED in October. The Irish company has developed super-efficient LEDs that can be used in low-power displays.
According to the ZeniMax allegations, the four founders of Oculus had no expertise or backgrounds in VR other than Palmer Luckey.
But ZeniMax said Luckey "could not code the software that was the key to solving the issues of VR."
The ZeniMax statement added that "we will consider what further steps we need to take to ensure there will be no ongoing use of our misappropriated technology, including by seeking an injunction to restrain Oculus and Facebook from their ongoing use of computer code that the jury found infringed Zenimax's copyrights".
The news came as Facebook was releasing its earnings for the fourth quarter.
Zuckerberg, in his opening statement to analysts, saidd Facebook would "keep making big investments in VR content, and I am excited about what is coming in 2017 from games to more immersive experiences."
Additional reporting Peter Bodkin
read more on