Your crash course in... Norwegian Air's Irish problem
Why has this story been stuck at the departure gate for so long?
PLANS FOR NORWEGIAN Air International (NAI) to operate transatlantic services from the south of Ireland have been grounded for quite some time now.
The long-haul subsidiary was granted a license to operate from Ireland in 2014 after it was moved here by its parent, Scandinavian airline Norwegian Air Shuttle, to avail of the EU-US 'open skies' agreement. The parent company already operates flights from Europe to the US.
However two years after the carrier first made a bid to the US Department of Transportation for a foreign carrier's permit, it is yet to launch a flight on the Ireland-US route.
The open skies agreement allows airlines registered in either the US or EU to operate flights between the two regions. Since Norway is not a member of the EU, NAI needed to register itself in Ireland – or another EU country – to avail of those rights.
In September, the airline announced that it planned to launch "low-cost" flights from Cork to Boston starting in May this year, to much fanfare, with the provision of operating another service to New York in 2017 if the first route was successful. It also hoped to operate flights out of Shannon.
Since then, the scheme has been beset by turbulence – which doesn't look to end any time soon.
Arbitration
Even though it "tentatively" agreed to grant NAI a permit in June, Washington has continued to postpone its final decision because of strong opposition from US airlines and trade unions.
They claim that Norwegian Air Shuttle is just using the subsidiary to skirt Norway's strict labour laws and it will recruit cheap staff in Asia to cut costs at the expense of American jobs.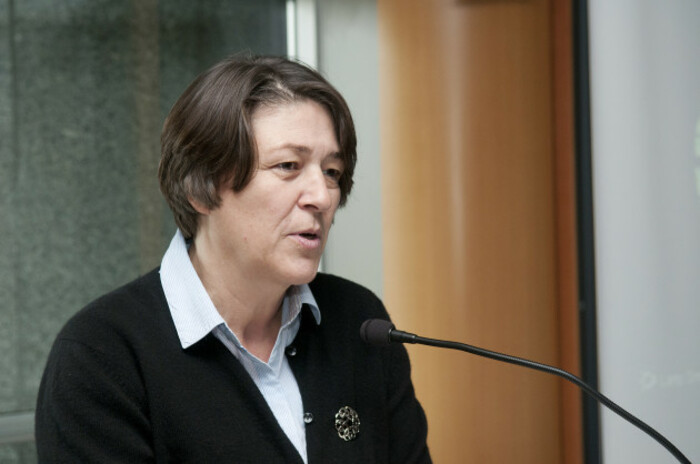 The latest development in this stalemate saw the EU's transport commissioner Violeta Bulc employ the open skies agreement's never-before-used arbitration clause.
Under that rule, a tribunal of three arbitrators – one appointed by the EU, one by the US and one independent member selected by both sides – will make submissions and responses and deliver a final ruling on the issue.
That process is due to start in September, but keep your seat belts fastened – aviation pundits expect this to be a long, drawn-out process.
That's the latest on the story. But let's look at how we it all came to this.
What the two sides say
While working conditions for pilots and cabin crew have certainly deteriorated over the last two decades, it's important to remember that aviation is one of the last sectors in North America where unions still have a lot of power.
They objected when NAI looked for an Irish license in the first place, even writing to the then-minister for transport Leo Varadkar. Obviously, they were unsuccessful on that front.
Since then, they have joined together with an alliance of American airlines to make many submissions to the US Department of Transportation urging it not to grant NAI a foreign carrier's permit – firing off 250 communications since April, it has been reported.
Many of those complaints have accused Norwegian of using Ireland as a 'flag of convenience', which is banned under the open skies agreement.
Opponents say that NAI is only in Ireland to evade Norway's more strict labour laws. They also claim the airline will look to hire crew through Asia, which will lower working conditions at the expense of safety.
The American federation of unions AFL-CIO, European Cockpit Association and other groups that represent cabin crew have backed these claims, as have Delta, United and American Airlines, which say that using cheaper crews will give Norwegian an unfair advantage.
Scandinavian rival SAS and Germany's Lufthansa airlines have also written to the Department of Transportation saying an NAI license would create a race to the bottom for cheap fares at the expense of working conditions.
Even the Democratic nominee in the US presidential elections, Hillary Clinton, accused NAI of bypassing labour laws.
Her campaign said:
"Workers in the US airline industry deserve rules of the road that support a strong workforce with high labor standards – not attempts by airlines to flout labour standards and outsource good-paying jobs."
Clinton's statements came soon after Bernie Sanders, who was still in the running for the Democratic nomination, made similar claims.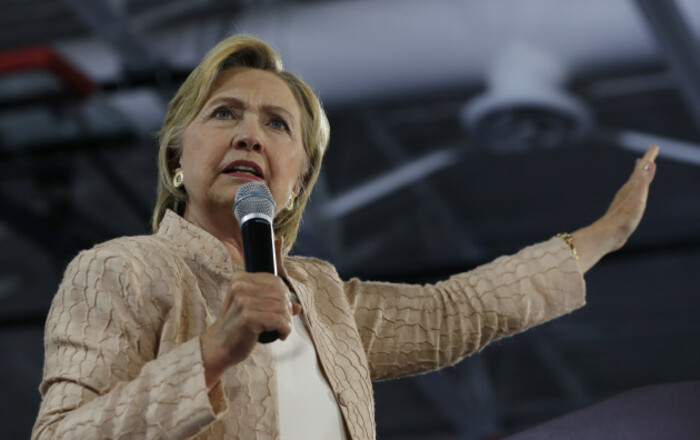 Source: demCarolyn Kaster/AP/Press Association Images
The Irish Airline Pilots' Association also opposes Norwegian's application, however it has offered to remove its objections if the airline promises to employ only EU or US staff on its transatlantic routes.
What Norwegian says
Obviously, Norwegian Air Shuttle has refuted these claims. While it moved to Ireland to avail of open skies, it says it also chose Dublin as a base because of Ireland's long history with the industry. The majority of the world's jets are now owned by Irish-based aircraft leasing companies.
Norwegian – which is the third-largest budget carrier in Europe – has made promises to hire only European and American cabin crew. It dismissed claims that it will hire crew through a Singapore-based company. It said that since NAI is based in Ireland, it is subject to Irish labour laws.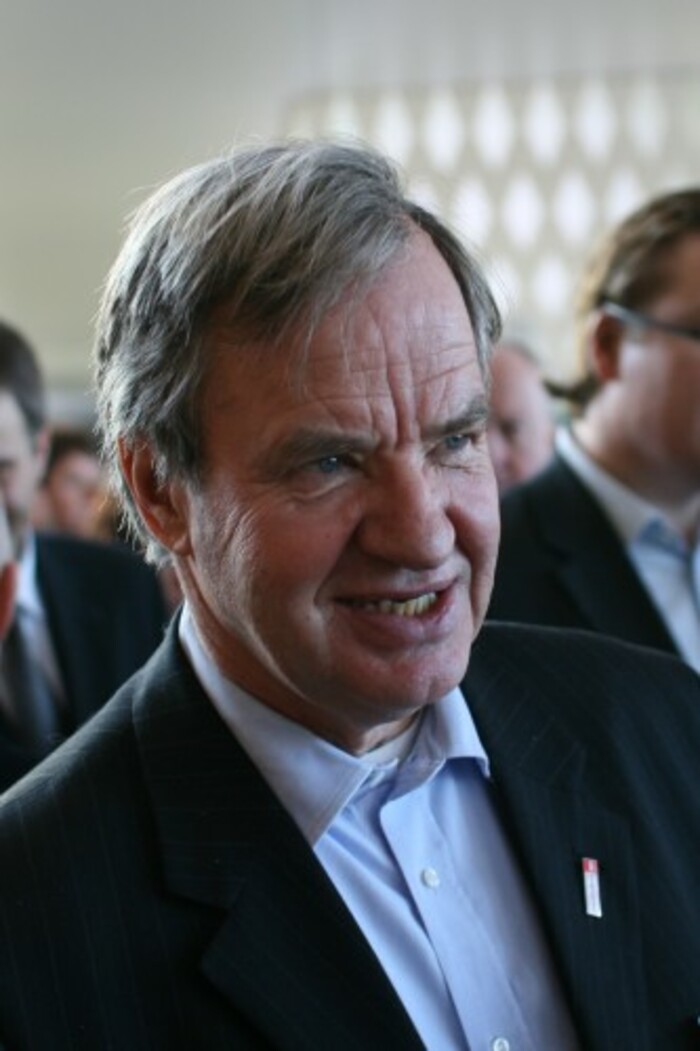 The Irish Aviation Authority (IAA), which is responsible for air safety in Ireland, has backed Norwegian.
It has refuted accusations that Ireland is being used as a flag of convenience to lower working conditions. It has said that, just like any airline that operates out of Ireland, NAI is subject to the IAA's rigorous safety standards.
The pro-Norwegian side has also accused American carriers of being protectionist because they don't want competition from a low-cost airline. The majority of transatlantic routes are operated by Delta, United and American Airlines.
What it means for Ireland
A Red C poll indicated that nine out of 10 Irish people support Norwegian in this argument, and why wouldn't they? Extra flights are good for the consumer because competition is what really drives down fares.
There are already a fair number of transatlantic routes operating out of Ireland, some of which would already claim to be low-cost, such as Westjet and ASL Airlines, which operate flights from Dublin to Canada.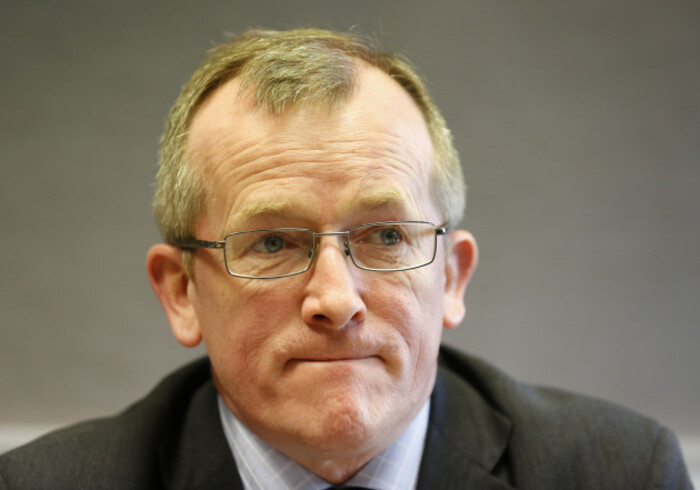 Source: Sasko Lazarov/Rollingnews.ie
The flights from Cork would be the airport's first transatlantic routes in over 50 years, which would give the area an obvious tourism boost. It is also costing tourism businesses on the other side of the Atlantic, especially since Ireland has such a strong historical connection with Boston.
Tourism bosses want the flights because it would bring them closer to their 2025 target of 10 million annual visits to Ireland.
Pundits speculate that the outcome of this row is much bigger than Cork, Boston or even Norwegian's plans.
This could dramatically change how budget carriers behave in the transatlantic market – but we're likely to be stuck at the departure gate for a long time yet.
Correction: This article incorrectly stated the Irish Airline Pilots' Association had changed its position from opposing the Norwegian Air International application.
read more on