A global real estate giant is backing an exclusive new south Dublin private school
Former Riverdeep CEO Barry O'Callaghan is leading plans to develop the facility in Leopardstown.
THE EUROPEAN ARM of real estate investment giant Starwood is backing plans for an exclusive private school that is set to be built in south Dublin.
Starwood European Real Estate Finance's assets are managed by a wholly-owned subsidiary of the Starwood Capital Group, a US-based private equity company which has $52 billion of assets under management.
The European company announced today that it advanced an €18.85 million loan to support the "acquisition and repositioning" of an office block in south Dublin.
The refitted former Microsoft office block at South County Business Park in Leopardstown is set to be converted into a private school.
The school will cater for up to 800 students aged between three and 18.
It will be operated by Hong-Kong based Nord Anglia Education, which describes itself as the "world's leading premium schools organisation".
It has not yet revealed how much it will cost students to attend the school, however it is expected to be more expensive than other fee-paying schools in Dublin. In Europe, the group generally charges €20,000 a year for second-level pupils.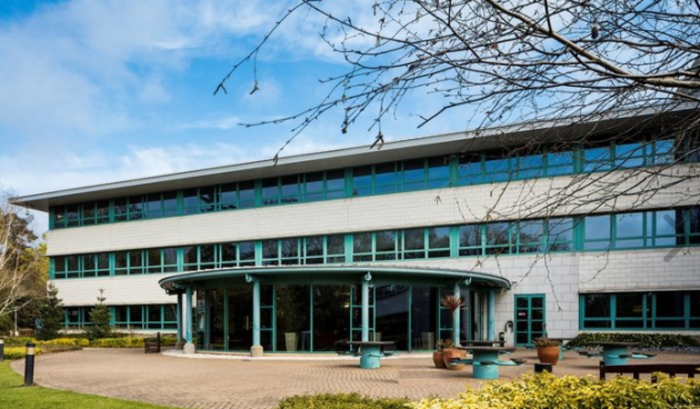 Nord Anglia
Nord Anglia, which runs 43 international schools around the world, has links with the likes of King's College London and Massachusetts Institute of Technology.
Irish businessman Barry O'Callaghan, best known for serving as the CEO of digital publishing startup Riverdeep, is fronting the venture.
Nord Anglia said that, in partnership with O'Callaghan, it plans to develop the south Dublin school and open the facility in September 2018.
"Nord Anglia will invest approximately $3.8 million over the next 18 months to create a world-class learning environment for students," it said.
"The campus will feature extensive facilities, including specialist arts and science, technology, engineering, art and maths facilities."
Starwood
In a statement, Starwood European Real Estate Finance said that it has advanced the near €19 million loan to support the development of the school.
"The building will be converted for educational use with a new lease to a premium global education company," it said.
"The sponsor, Barry O'Callaghan, is a highly regarded local investor with deep experience in the education sector.
"The transaction represents a continuation of the company's lending strategy in Ireland, and adds to the diversity of its portfolio with its first loan backed by an educational use."
Starwood has several investments in Ireland and formerly held a stake in the Windmill Lane site in Dublin, which was once home to a recording studio used by rock band U2.
Correction: An earlier version of this article carried an incorrect image of the building where the school will be housed.
Sign up to our newsletter to receive a regular digest of Fora's top articles delivered to your inbox.