Norah Casey is selling most of her magazine empire to the firm behind Irish Central
Irish Studio will acquire six publications including Irish Tatler.
THE US COMPANY behind the popular Irish Central website has acquired half a dozen Irish magazines from a business owned by well-known entrepreneur Norah Casey.
New York-based Irish Studio announced today that it has bought Irish Tatler, Irish Tatler Man, U magazine, FOOD&WINE magazine, Auto Ireland and Ireland of the Welcomes from Casey's Harmonia.
Casey will continue to work on the brands as chairwoman emeritus, a normally honorary position for someone who previously headed up a company and is still associated with the business.
Her brother, Ciaran, will join Irish Studio "in an executive role" as the firm sets out a digital strategy for its new publications.
Harmonia has been one of Ireland's largest publishers, selling millions of magazines a year through its various publications.
The company will retain ownership of its Woman's Way and Planet Women businesses.
Casey is well-known for her role in founding Harmonia and for appearing as one of titular 'dragons' on RTÉ's Dragons' Den.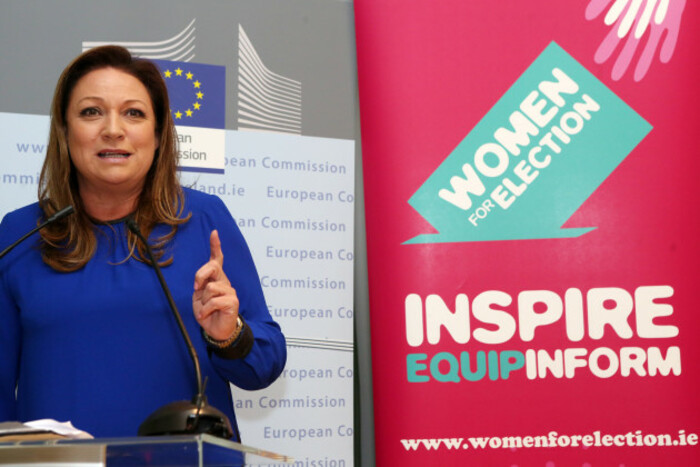 Source: Sam Boal/RollingNews.ie
She said that she is "looking forward to working closely with" Irish Studio.
"This is an exciting development ensuring these brands are moving to a company that will develop their digital presence and global reach," she said.
Irish Studio, which owns and operates Irish Central, is led by owner and executive chairman Liam Lynch and backed by Irish American co-investors.
Irish Studio
Lynch is a venture capitalist and media executive who has managed, acquired, started, or invested over two dozen companies.
He said that the deal to acquire Harmonia's publications "realizes our strategy of rolling up established brands onto our digital platform".
"These six brands, including Irish Tatler, are trusted brands that people love," Lynch said.
"We will continue to service our print readers while also bringing these titles online to engage and entertain new audiences."
Irish Studio acquired Irish Central, a website aimed mainly at the Irish diaspora in the US, for €2.7 million last year. The site has a large social media following and says records millions of unique visitors per month.
The company says its mission is to "entertain and inform" the Irish and Irish diaspora communities.
Sign up to our newsletter to receive a regular digest of Fora's top articles delivered to your inbox.
read more on