Nintendo has taken a dive after confirming Pokémon Go won't be its gold mine
The gaming company's value doubled as investors got caught up in the hysteria around the title.
NINTENDO SHARES HAVE plunged after it warned the Pokémon Go mania sweeping the world would not translate into bumper profits, popping a dizzying rally that more than doubled the Japanese firm's market value.
The stock dived nearly 18% in response to a warning after markets closed that the hugely popular smartphone game would have only a "limited" impact on the Japanese videogame company's bottom line.
The app's global success had been hailed as a great sign for Nintendo's long-awaited move into the mobile games market.
The stock soared as investors bought the narrative, doubling Nintendo's market capitalisation and making it more valuable than Sony.
But analysts warned that the rally was overdone since the actual impact of the game on Nintendo's finances would be moderate at best – a point it confirmed on Friday.
Nintendo is the creator of the Pokémon franchise, but the game, released on 5 July, was developed and distributed by US-based Niantic, a spin-off of Google.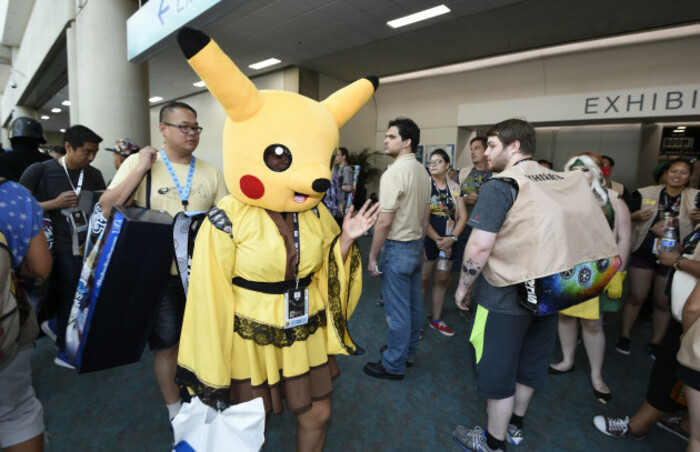 Source: Denis Poroy/Invision/AP
Nintendo has invested in Niantic and owns about one-third of the Pokemon Company, which will get licensing fees for loaning out the cuddly monsters' brand.
Downloading the app is also free, so Nintendo and others are banking on users gravitating to paid-for services in the game itself.
While it stands to make money from a device to be used with the application called 'Pokémon Go plus', Nintendo said "the income reflected on (its) consolidated business results is limited".
"The company is not modifying the consolidated financial forecast for now," its statement said.
Since its launch, Pokémon Go has sparked a worldwide frenzy among users who have taken to the streets with their smartphones.
The app uses satellite locations, graphics and camera capabilities to overlay cartoon monsters on real-world settings, challenging players to capture and train them for battles.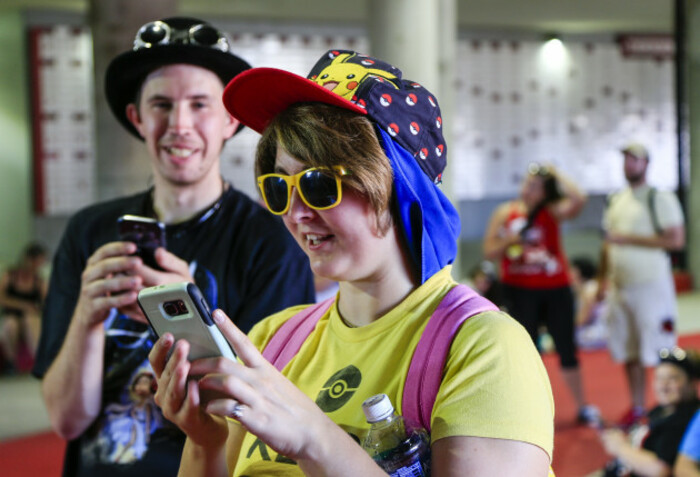 Source: AP Photo/Nati Harnik
Uneasiness
Pokémon Go was seen as a shot in the arm to Nintendo – which also created the Donkey Kong, Super Mario and Legend of Zelda brands – after it abandoned a longstanding consoles-only policy and opened the door to licensing some of its characters for mobile game use.
"I think Nintendo issued that statement because it was uneasy with how high the shares were rising," said Hideki Yasuda, analyst at Ace Research Institute.
"There has been a view that Nintendo cannot succeed in the smartphone business.
"Even if Pokémon Go does not directly contribute to Nintendo's earnings, it owns other characters like Super Mario and Zelda. These things were factored in and boosted its shares."
[embed id="embed_2"]
Yasuda added the firm's shares may rally again after an "adjustment period".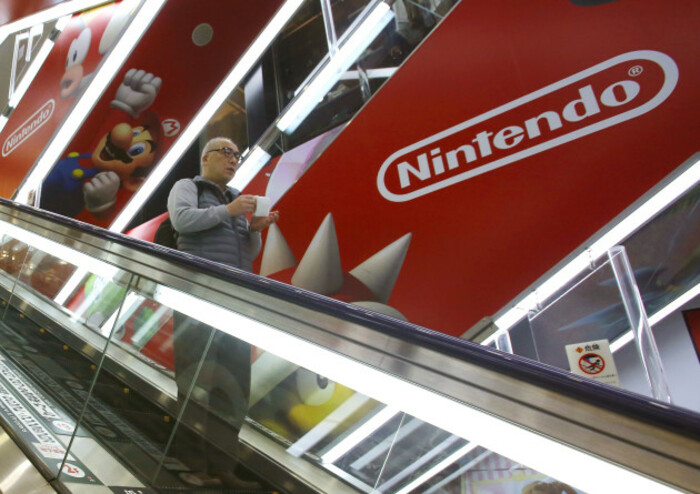 Source: AP Photo/Shizuo Kambayashi
The smartphone app has now been launched in more than 40 countries, but until last week Japan – where Nintendo started the mythical creature franchise 20 years ago – was kept waiting.
Pokémon, short for "pocket monsters", has been a constant in Japan since being launched as software in 1996 for Nintendo's Game Boy console.
Authorities in a number of countries have expressed safety and other concerns about the craze.
Players from San Francisco to Lagos have been warned after trespassing, including some youngsters crossing the Canada-US border.
Some walked into sensitive military facilities and a nuclear power plant, while other players found themselves the victims of robbery or violent crimes.
The Japanese government issued a rare safety guide warning over dangers gamers could face, from heat stroke to online scams.
read more on