Some of the world's biggest news groups have helped pump $6m into Dublin's NewsWhip
The six-year-old data analytics company helps media firms find what's trending online.
IRISH MEDIA STARTUP NewsWhip has secured $6.4 million in series A funding from investors, including major players within the news and media industry.
The company, which was founded by Paul Quigley and Andrew Mullaney in 2011, provides data analytics to media organisations in 170 countries through 60 different languages.
NewsWhip's system digests stories, social media posts and videos to give media organisations insights into what's trending online and how they can optimise their editorial and marketing efforts.
The company has 320 clients, which include the BBC, the Guardian, the Washington Post and MasterCard. It has 50 staff between its Dublin base and its New York office.
The funding round was led by Tribal Ventures, investment clients of Cantor Fitzgerald and previous investors in the company.
Two other notable participants in the round included the Associated Press, one of the world's largest news organisations, and Japan's daily newspaper the Asahi Shimbun.
Newswhip chief executive Paul Quigley said the funding will be used to continue developing the company's technology and will also go towards recruiting more staff.
The company said the new hires will be made both in Dublin and New York, however it did not specify exactly how many new people it expects to recruit.
The main roles on offer at the media startup are in the product, machine learning, commercial strategy, marketing and sales teams.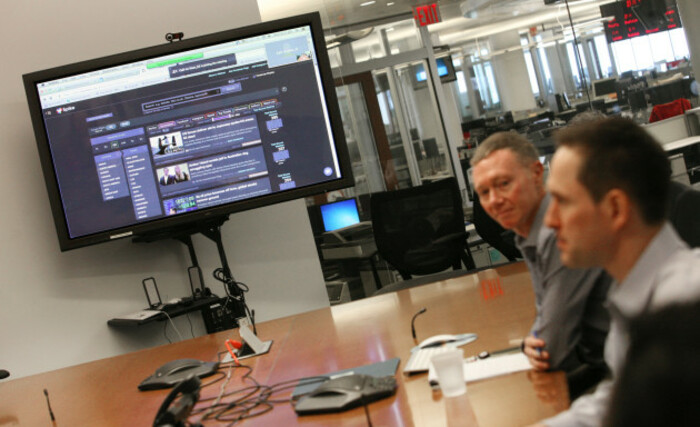 Source: AP
Backers and boardroom moves
Today's funding announcement has brought total investment in Newswhip to over $9 million. The last round raised by the company in 2015 totaled $1.6 million.
The most recent accounts for the firm show it had accumulated losses of €1.67 million at the end of 2015.
As part of the deal, Tribal Ventures founder Conor Stanley and the Associated Press vice president for strategy and enterprise development Jim Kennedy will join the NewsWhip board.
Other investors in the round included Enterprise Ireland, Matter Ventures, Social Starts, and AIB Seed Capital Fund, which is managed by the Dublin BIC business group.
read more on