A Galway-based startup hub will break ground on its new extension and medtech unit this year
Galway-Mayo Institute of Technology is a planning a new three-storey addition to its site.
AFTER SECURING PLANNING permission, Galway-Mayo Institute of Technology (GMIT) plans to commence building a new three-storey extension to its innovation hub on the Galway campus before the year is out.
GMIT's innovation hubs in Galway and its Castlebar campus provide desk space, research and development support and mentoring to startups in the Galway and Mayo region.
Some companies that have gone through its doors include Novate Medical, which develops a vena cava filter to prevent pulmonary embolisms and has raised more than €8 million, and Kite Medical, which bagged €1.5 million in April.
Funded by Enterprise Ireland and GMIT, the €3 million to €4 million extension will create over 1,300 sq m new space across three floors, and will be tacked onto the existing facility of 1,125 sq m, in order to accommodate more companies.
"We've been full," GMIT head of innovation George McCourt told Fora.
"Indeed in Galway, the startup ecosystem has been very vibrant for the last number of years so the reason that we were looking for the extension is to provide more space, more incubation unit space for startups," McCourt said.
It also wants to take advantage of new technologies like artificial intelligence and machine learning, he added.
The third-level institute obtained planning permission in April for the extension on the innovation hub and now plans to break ground by the end of the year.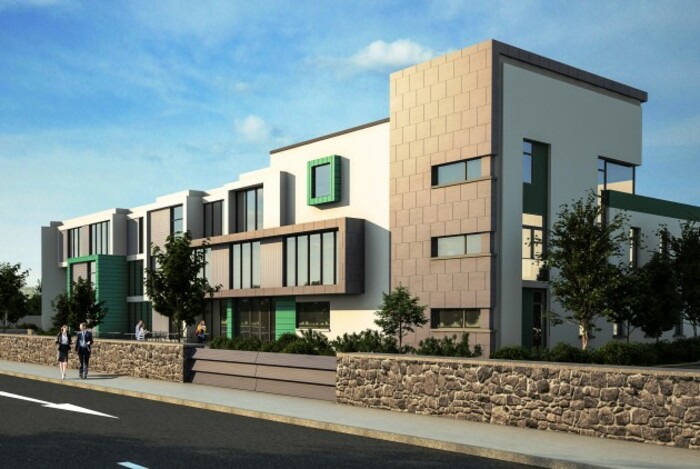 Source: GMIT
"All going well then we would hope to have it finished at the end of 2019," McCourt said.
While GMIT's innovation hubs support startups in various industries, medtech has become its speciality.
"We work hard to keep a pipeline of medical entrepreneurs coming into us," McCourt explained.
"All of the ground floor of the new extension will be dedicated medtech units with all of the resources that are needed in those units," he said. This includes co-working spaces and event spaces.
"The other two floors will have incubation units of different sizes for digital tech, software and e-health, the connected health area."
Global potential
GMIT has a particular focus on research and development in order to build companies that can have a global reach, McCourt said.
For medical device companies, these supports are critical for designing, building and prototyping a successful product, he added.
"As you can imagine these are very complex models and the R&D is critical in that stage because the lifetime for a medtech company to have a product is much longer than a software company."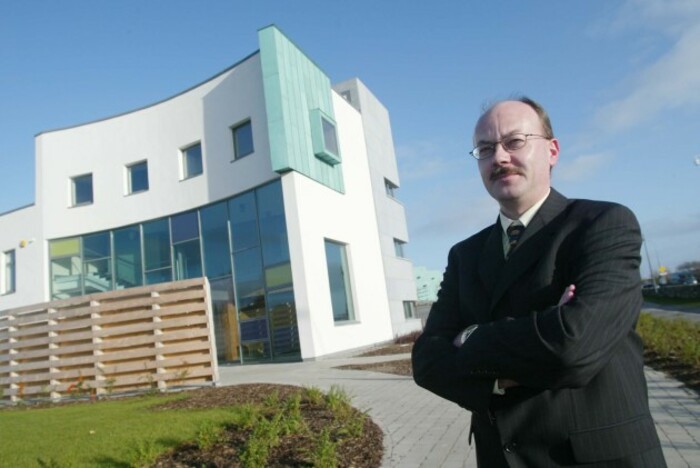 Source: GMIT
The majority of entrepreneurs that come into these hubs are from industry rather than GMIT students, but they do provide supports to students and connect graduates with startups for possible employment.
"(The new facility) would also allow us to do more interaction with industry and do some more open innovation activity because the current incubator is rather small and we don't have the flexibility," he said.
"The extension would also allow us to do further work with GMIT students and graduates."
Investment 
McCourt and his colleagues maintain deep relationships with the Irish venture capital communities in a bid to move companies along the funding ladder.
Over the last 10 years, companies that have been based out of the innovation hub have raised more than €140 million from investors, he said.
"It's those type of results that helped us get the funding from Enterprise Ireland (to build the extension)," he said.
The Galway arm of the GMIT innovation hub draws higher numbers than its Castlebar counterpart.
A similar makeover at the Castlebar hub will depend on future demand and funding, McCourt said but added that it is currently full.
"We could see opportunities if the right funding calls came along for the Mayo incubator," he said.
"The economic benefits for the region, for us, are very significant and that's what we're after."
Sign up to our newsletter to receive a regular digest of Fora's top articles delivered to your inbox.