A Belfast firm has chosen Athlone over 'several global locations' for its new software hub
Neueda Technologies plans to create 200 new high-tech jobs in the midlands town.
A BELFAST-BASED TECH firm has announced plans to open a new 'software hub' in Athlone and create 200 jobs.
Neueda Technologies, which was set up in 2002, specialises in the development of business and technical training programmes.
The Northern Ireland-based outfit, which also has offices in London and New York, has just announced plans to launch its new 'software engineering hub' in Shannon Retail Park and create 200 jobs over four years.
The new Irish-based operation will develop software services for Neueda Technologies' list of global telecommunications and financial services clients.
The bulk of the new positions being created in Athlone by Neueda Technologies will be tech roles, with the firm looking for experienced software developers, cloud engineers and agile practitioners.
The firm has already hired 70 people who will be based out of Athlone and expect to grow the staff count at the new operation to 80 by the end of this year.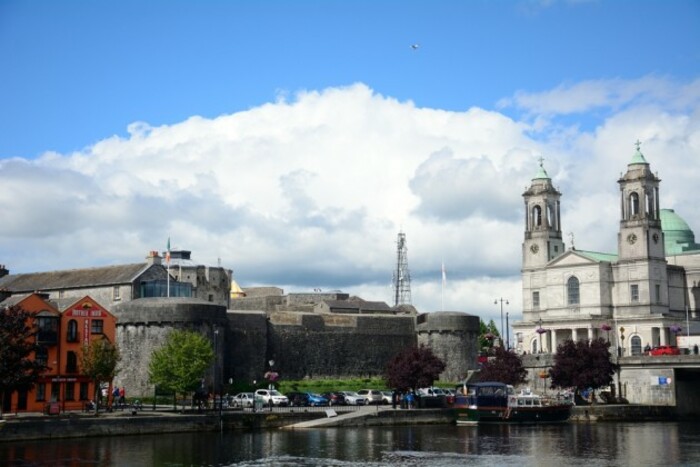 Source: Shutterstock/Attila JANDI
Speaking about the announcement, Neueda Technologies founder and owner David Bole said his firm chose Athlone for its new software hub over "several international locations".
"We opted for Athlone in January 2018 and I can say that we wish we had set up here years ago," said Bole.
"With one-third of our current positions already filled, we continue to be impressed with the level of technical and engineering talent available to us in the midlands, particularly considering our very high hiring-bar."
Big clients
Since the firm was founded 16 years ago, Neueda Technologies has added a number of big-name telecommunications and financial services firms to its portfolio of clients.
The Belfast-headquartered business works with the likes of telecoms giant Ericsson, US investment bank Citi and Boston-based financial services outfit Fidelity Investments.
The move to expand in Athlone has come six years after the company established a second site in Latvia in a move to grow its international client base.
Last year, Neueda Technologies also revealed its plans to open a new base in Spain following concerns that the UK's decision to leave the EU will impact on its ability to hire new talent from the continent.
Sign up to our newsletter to receive a regular digest of Fora's top articles delivered to your inbox.