'When my friend was attacked, we developed a way to protect people responding to alarms'
As part of our weekly How My Business Works series, we profile Carlow security firm Netwatch.
NOT MANY PEOPLE know how to react when someone they know is a victim of crime. Offering moral support is common. Starting a company isn't.
The response from David Walsh, co-founder of Carlow security company Netwatch, may have been unusual, but the timing wasn't.
The 51-year-old Kerry native, who is now married with three children, had just left a good job with a local livestock feeder company called Keenan and was weighing up his next move when he heard some bad news.
"I was managing director of Keenan's Irish operation (but) it was a family organisation. I was never going to progress any further," he tells Fora.
"The catalyst was when my friend was attacked, he was a very close friend that I knew for many years who was working in a plant hire company.
"He got a call when a burglar alarm went off at 3am. It was normally a false alarm and he assumed it was another, but it was a real event."
While Walsh doesn't give many details on the friend, such as his identity, he adds that the victim was "hospitalised and left with some scars" after the attack.
"We were out about a week later (with Netwatch co-founder Niall Kelly) and he told us this story and it was the catalyst," Walsh says.
"When my friend got out of hospital he complained to the monitoring company. His point was that if there weren't so many false alarms he wouldn't have been sent like a lamb to slaughter.
"I said to Niall that there must be a better way of doing things. We felt that we could develop a solution to protect the first responder and the customer."
What do you do and how long have you done it for?
Netwatch is a security monitoring company which watches over premises and alerts intruders that they are being monitored, discouraging break-ins and theft.
Kelly and Walsh started and largely financed the company in the early days, buying in cameras from abroad and charging customers for installation. The duo split monitoring duties in the early days, and Walsh was the first person from the business to ever respond to a real call.
"We apprehended an individual trying to break into a plant hire company in Carlow – a different one to the one that my friend worked in," he quickly adds.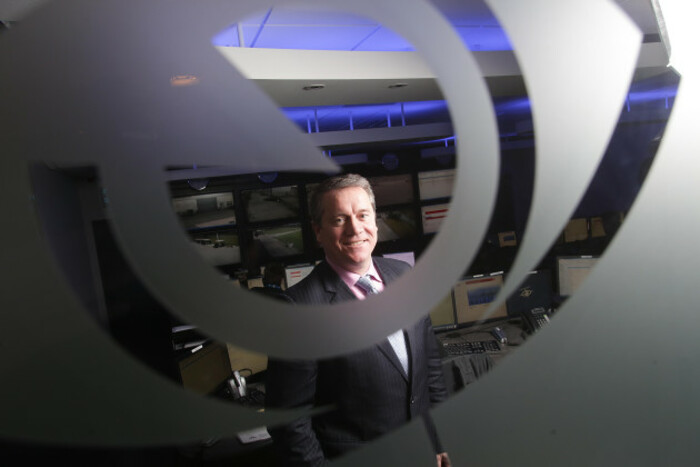 Source: Conor McCabe Photography
"The owner came to the company the following morning and said if we hadn't apprehended the burglar he would have gone out of business, because he had already been the victim of several break-ins and the insurance wouldn't keep covering it. That brought home the responsibility of what we do."
As Netwatch began to grow, the company decided to invest in its own intruder detection software, installing cameras for free and then billing for the monitoring service rather than charging upfront.
"We grew fast and by the end of 2007 we had €5 million turnover," Walsh says. "Many of our customers had depots in the UK and wanted us to follow them there and we did, and in 2012 we moved across the Atlantic."
Since employing a handful of people in 2003, Netwatch has grown and now expects to have 165 staff by the end of the year. While the Irish market remains important, it is the US that now offers serious potential.
What are your costs and how do you make money?
Netwatch works on a contract basis, installing and maintaining a system on the client's premises and charging them fees for a period – such as a five-year contract.
How much it charges varies depending on the nature of the building and the number of cameras needed, however Walsh says a five-camera system will set back a business "about €20 a day".
The company has around 3,200 customers, and the majority of premises are monitored from its Carlow base. The company's security system is set up to detect suspicious activity, such as trespassing, and filter out other factors, such as debris blowing near a house during bad weather.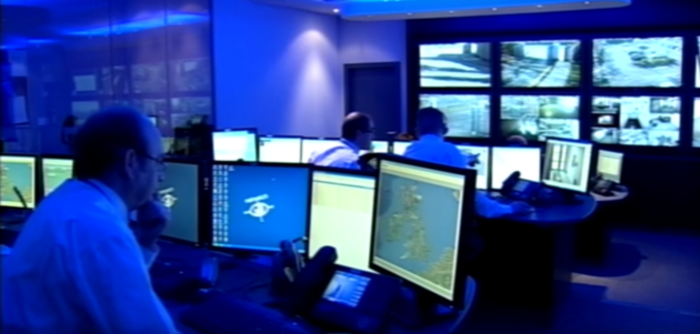 Source: YouTube
When it does detect strange activity, a member of staff is alerted to look at a camera – and directly intervene if needed. Walsh says the company also usually has about 20 people on per night "around the clock" and would usually have "at least" 10 incidents.
Netwatch has spent millions of euro developing its own security system – "we are a tech company, not a security company", says Walsh – and also puts a fair chunk of money into marketing.
Staff is a big spend for the firm – and one that's set to increase further. It plans to take on 85 people in the next 12 months, taking its total workforce to 250. About 200 of those workers will be based in Ireland.
Netwatch's most recent accounts show that it made a €1.4 million profit in 2014, up from €1 million the year before, and the company is expecting turnover of about €20 million in 2016.
What is your market?
The vast majority of Netwatch's customers are businesses that want someone to keep an eye on their premises, rather than a family looking to stop a home invasion.
Walsh says that about 80% of the company's business relates to monitoring commercial property.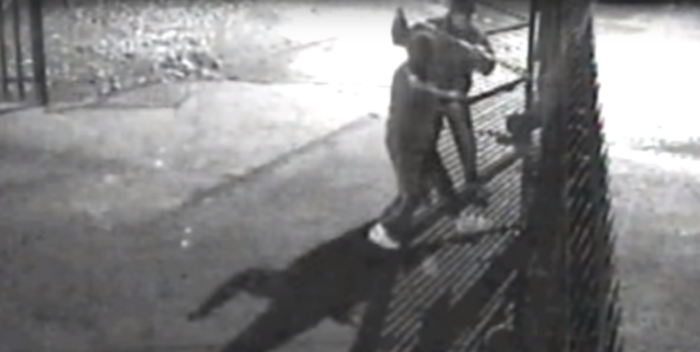 Source: YouTube
"To have a professional organisation with a single focus for visual monitoring is a huge benefit. It is probably unfair to ask a member of staff to take a call for an alarm at three in the morning," he says.
[embed id="embed_2"]
The company monitors about 4,200 cameras for 3,200 customers, about 2,000 of which are Irish.
Nevertheless, Walsh says that the company's work in the US, where it has offices in cities such as Pittsburgh and New York, is what will spur on growth over the next few years.
"If you take 2016, about 60% of our new business will come from the US and I suspect that will go to 75, 80%," he says. "The UK is still a big part and accounts for 10% of our business. But we will spend more in the US than in the UK – the opportunity is far bigger."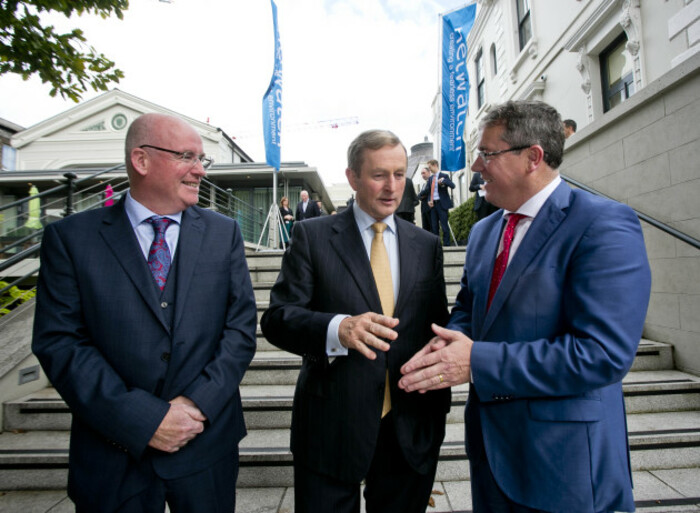 Source: Chris Bellew/Fennell Photography
What is the competition?
With its focus on the business market, Netwatch is instead battling in the same space as big outsourcing and security companies like G4S and OCS.
That competition is why Walsh says he has focused on the company developing its own technology.
"We've invested heavily in R&D over the past few years and we've come up with a suite of services that no-one else has," he says.
"One of the issues with alarms is how often they go off. We have software that filters out neutral activity so that we are only responding to real events, which is why we have 90% of alarms handled in 30 seconds."
What is your vision?
Netwatch is now aiming to double in size over the next three years as Walsh hopes that the company's increased US presence can push it to the next level.
"We believe that we have the fundamentals in place to make sure that it happens," he says, pointing to the large chunk of funding that the company recently raised.
The firm had been weighing up an initial public offering and had taken part in the Irish Stock Exchange's IPO ready programme, however plans of a flotation seem to be on the back burner for now.
"Everyone was saying that we were ideal candidates for a float. I believe that we will be better positioned in three years. For now we are in a good position because we have raised funding for the short-term."
Walsh also says that, despite the company's focus on the US, he wants to make sure that it maintains a strong local connection.
He says that the company "rose from the ashes" of some local businesses that shut down, such as the Carlow sugar factory which closed at the start of 2007, resulting in 190 people losing their jobs.
"We bought the Irish sugar company head office and moved into it in 2010, we have huge Carlow roots and we want to be able to continue to employ people here," he says.
"I don't think we could have achieved what we have if we were in an urban area."
read more on