'We want to make sure that we're not on a dead-end technology': Inside NearForm's new R&D hub
The Waterford outfit launched the division to keep its eye focused on the next big thing.
NEARFORM, THE WATERFORD open source technology company, has launched a new research and development division to keep pace with the web's ever-changing landscape.
The Tramore company develops solutions based on open-source software for enterprise-level customers.
Conor O'Neill, the company's chief product officer, said that while the company works on specific technologies and assignments for clients, there is constant experimentation at the same time.
"We've always had this smaller smattering of people across the organisation who have been more focused on next-generation stuff, so what is coming next?" O'Neill said.
The self-funded company has a particular focus on the open-source project Node.js, which is part of the javascript programming language that sits under the bonnet of websites and servers.
Nearform has now formalised an eight-person R&D team to lead the company's efforts to stay ahead of the curve, identify tech that it needs to get involved with and scrap outdated tools.
The hub will focus on performance and security of applications as well as research into machine learning and the internet of things.
"We want to make sure that we're not on a dead-end technology or an old technology," he said, adding that there is an element of "chasing things and see where they go".
One project it is immersed in is HTTP/3, the third version of the hypertext transfer protocol, which is the nuts and bolts of how information is exchanged on the web.
O'Neill describes all of this activity as the plumbing of the web and not exactly something Joe Bloggs is thinking about but it will have an impact on how the internet functions day-to-day.
"You don't really think about the fact well, my browser is using HTTP 1.1 and when Chrome is talking to Gmail, it's using HTTP 2," he said.
"But it's actually a very important change in the underlying protocols and how browsers and applications are going to talk to each other and talk to servers and so on."
NearForm fits into global efforts to devise standards for HTTP/3 with major players like Google and Cloudflare contributing to these web infrastructure efforts.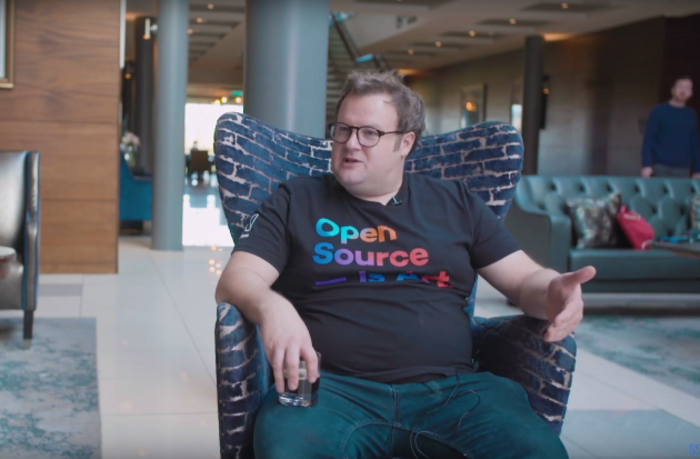 Source: YouTube/NearForm
Specifically, NearForm is working on the implementation of the Node.js language within all of this.
"We're actually leading the implementation of this. When HTTP/3 becomes the standard and node is the language you're using to use that communications protocol, it'll be our code that you'll actually be using."
Remote working
While the R&D hub is officially based in Tramore, the company is also an advocate of remote working and the project has a team of engineers scattered around Europe and the US. The company employs around 160 people in total.
"We would be severely limiting ourselves if it was only people who lived (in Tramore) that worked for the company," O'Neill said.
For now, the R&D hub remains a small component within the company but O'Neill sees the research team expanding its reach into other companies that want to explore new technologies.
"They want to look at the bleeding edge but they just don't have the people internally to do it," he said.
Elsewhere the company recently joined Finos, a foundation that encourages the financial sector to work with open source technologies. Its members include Citi and JP Morgan.
Get our Daily Briefing with the morning's most important headlines for innovative Irish businesses.