How Mystudypal is helping secondary school students make sense of their study plans
In our weekly Startup Scout series, Fora picks out promising companies that are emerging from Ireland.
Founder: Mark Nealon
Elevator pitch: creating interactive study plans for secondary school students
Status: recently launched in the UK, based at NovaUCD
MARK NEALON HAS his hands full juggling full-time studies in biomedical, health and lifesciences at UCD with his startup Mystudypal.
His app helps Junior and Leaving Cert students create and manage study timetables, though the 20-year-old is feeling some of the challenges.
"No VC wants to back you yet," he said of still being a university student, but to date, he has built and grown the service while holding down his college commitments.
"Our growth definitely would have been faster if I'd been four years older and I was a graduate and I was full-time at it. We probably could have got to this stage six or nine months ago."
With a product, 5,000 users and a UK launch under his belt, Nealon added that he'll likely take time away from college to focus full-time on Mystudypal, which is based in UCD's Nova incubator.
Nealon said he's trying to help secondary school students better manage their time, especially during periods of their school days that can be fraught with stress or procrastination.
He said many students don't make a timetable for study and the workload piles up or if they do, they make one using pen and paper and "it's not very interactive".
"What a lot of students would do is they would spend hours making it and then they don't actually follow it at all," he said.
"If we could find a way for students to make a timetable in a few minutes, instead of a few hours, more people would be in a position that they had everything covered well before the exam."
Scheduling
Mystudypal's algorithm gathers all of the data about a student's subjects, and the topics within them, and pulls together a cohesive schedule that's interactive – taking the process from a couple of hours to a few minutes.
Nealon said it cuts out the grunt work of setting up a normal calendar app with each subject and the relevant reminders.
"If you get a notification on your phone (on a regular calendar app) that you need to study Leaving Cert biology tonight, it's not very interactive and it's a bit vague," he said.
"We have all the topics pre-loaded onto the system so all you need to do is select the topics you want to study and how many sessions you want to study in each topic."
"It's going to go through our scheduling algorithm, which is kind of the big brain behind the system, and it's going to schedule your study according to your preferences."
The startup has 5,000 users, seeing a noticeable bump in the last two weeks with schools returning from the summer break.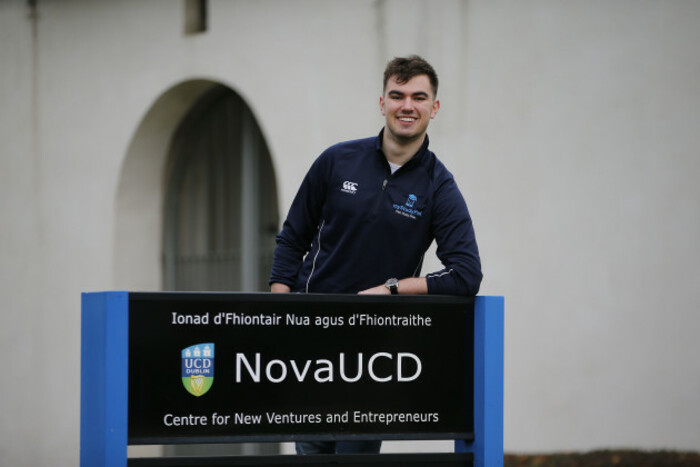 Source: Nick Bradshaw
The app has now launched in the UK in time for start of the new year.
"We're opening ourselves up to over 10 times the market now. The market in Ireland is about 110,000 students a year. In the UK, it's 1.35 million, so from a business point of view, it's a much more attractive market."
Mystudypal has launched as a free product but will be introducing a charge at the end of October that's "in line with subscription apps".
It is looking to launch in other markets like Canada and Australia, with the latter being particularly attractive as the school year is inverse, providing the startup with continued business during the summer months in Ireland.
Future revenue
Nealon added that he is examining ways of 'white-labelling' the product, to provide under-the-bonnet software for third parties to create their own study apps.
Businesses like banks want to find ways to reach teenagers more effectively, he said, adding that it has already pitched the idea to some banks in Ireland.
"The reason the banks love it is because the second that their customers turn 18, they're losing them to the likes of Revolut and N26 and their bank account is just becoming an in-between for their pay cheque and their Revolut account.
"(Banks) find themselves in a situation now where they're losing thousands of customers a year to these digital banks and they need to find a way to rein them back in."
For now, the startup is focusing on the business-to-consumer charge as its business model and will explore white-labelling further down the line.
Which business model takes off will impact the future direction of the startup, especially when it comes to raising money.
"The seed round size would be dependent on which business model we go with."
Get our Daily Briefing with the morning's most important headlines for innovative Irish businesses.