Morgan Stanley's move suggests Dublin will be a Brexit hub - for 'middle office' jobs
Analysts believe companies setting up EU headquarters will look to Frankfurt and Paris.
DUBLIN WON'T WIN many large-scale relocations from London's banking sector, but the Irish capital is still poised to become a post-Brexit hub – for front and middle office jobs.
That's according to a briefing note prepared by asset manager Investec on the back of reports that US investment bank Morgan Stanley will open a fund management company in Dublin – but chose Frankfurt as its main European Union headquarters.
The Irish Times suggested that Morgan Stanley's move to Dublin will bring between 20 and 50 jobs here. Meanwhile it's expected that the bank will double staff in the German city to 400.
According to Investec's briefing note on Morgan Stanley's move, Dublin is "unlikely to get much in the way of large-scale 'trading' relocations as a result of Brexit".
The vast majority of these major relocations are "seemingly destined for Paris and Frankfurt".
However, it's expected that Dublin will continue to "win a significant level of important relocation decisions in front and middle office areas, and in the asset management industry in particular", according to Investec's note.
"Further positive decisions in regard to Dublin from both Citigroup and Bank of America have been speculated at in recent days in the Irish media," the note said.
"This suggests the Brexit pipeline will continue to reap rewards for Ireland."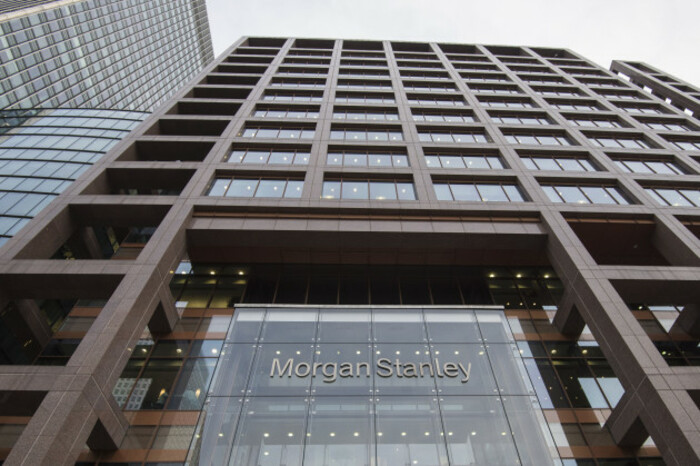 Source: Matt Crossick/PA Wire/PA Images
Frankfurt
A stream of international banks have indicated that they plan to open European bases to ensure they have access to the EU market once Britain leaves the trade bloc.
Dublin has been mooted as a potential beneficiary of these moves because of its geographical location to London, it's an English-speaking city and it is already home to a large number of multinational companies.
However, Frankfurt has so far dominated in the battle for the thousands of London-based jobs expected to relocate before 2019′s Brexit deadline.
[embed id="embed_2"]
A lack of office supply, alongside poor infrastructure and a severe housing shortage, has been identified as a serious constraint for attracting new firms to Dublin – or convincing existing tenants to expand their operations.
According to data prepared by business news agency Bloomberg, at least 2,850 banking jobs have so far gone to Frankfurt, 1,400 to Paris and just 150 to Dublin.
The 150 tally comes from Barclays bank and even then the company has tried to downplay its relocation plans.
When Barclays' move was announced in January, a spokesman for the company told Fora it was a "semantic argument" over whether or not the Dublin would be considered an EU 'headquarters'.
While JPMorgan Chase has announced it will transfer hundreds of jobs to Dublin, it hasn't yet announced a permanent EU headquarters.
Sign up to our newsletter to receive a regular digest of Fora's top articles delivered to your inbox.