Moovingo wants to shake up the commission-hungry world of selling property
As part of our weekly Startup Spotlight series, we profile the 'prop-tech' company.
MOOVINGO CO-FOUNDER TONY Deane knows first-hand what it's like to be stung by a property agent bill.
Deane had previously lived in New York and London before returning to Dublin to work at Salesforce.
As he was packing up his life in the UK to move back home, Deane sold his apartment there through a traditional agent for above the asking price.
"We ended up getting a very decent price, but I was hit with the bill at the end, which was over £8,000. That always sat in the back of my mind."
Deane says it wasn't a problem that he thought to solve until he heard about UK tech companies Purplebricks and Yopa that were trying to upend the property market in a segment of the industry often referred to as 'prop-tech'.
For a long time, there have been efforts to improve the process for buyers but little innovation on the side of the sellers.
"We've seen people doing the sell-it-yourself model where you pay €150, you get sent a 'for sale' sign and basically a couple of pages about your property and away you go."
But Deane says the agent still plays an important role in selling a property and getting the best deal.
With that in mind, he helped set up Moovingo – an online platform for listing and managing property sales that charges fixed fees rather than commissions – with the aim of striking a balance between nimble and fast-moving tech and traditional agents.
"We're very much a people business and don't want to eliminate that part of the service," Deane says.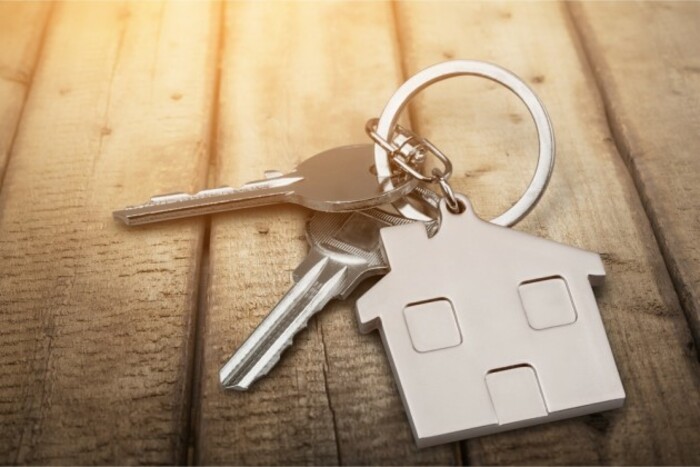 Source: Shutterstock/Billion Photos
Platform
Once a seller signs up, a Moovingo agent will visit the property to evaluate it and then, once instructed, will get a professional photographer to prepare an ad for listing on property sites.
Co-founder Jack Brady explains that Moovingo provides more transparency than if a sale was being made via a traditional agent.
"They get access to a personal dashboard, they can review their ad before it goes live, make any comments," he says.
On the buyer side, Moovingo's platform makes it easier to book a viewing. Brady notes that buyers often browse property sites after working hours or at the weekends when agents' offices are closed.
This presents a time lag between someone spotting a property ad and getting their foot in the door for a viewing.
"Our system allows them to book viewings, send messages and make offers 24/7. They can book the viewing on a Saturday night (and) they know they're not chasing the agent on a Monday morning waiting for a phone call back," he says.
Moovingo charges two fixed-fee packages – €2,500 for the full service model and €1,500 for a package where sellers carry out their own viewings.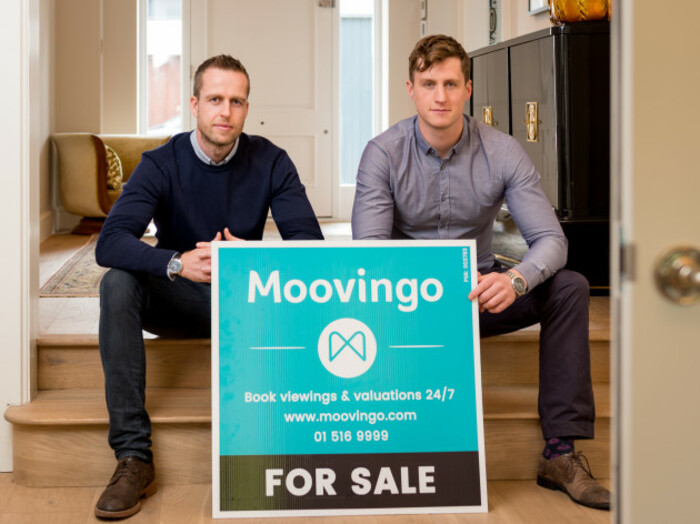 Source: Moovingo
Deane says Moovingo has recorded around 50 to 60 sales over the last year through the platform with the average saving on fees being €6,700.
Brady adds that the startup is not just simply undercutting the incumbents:
"We're cutting out the unnecessary overheads. We don't have an expensive shopfront (and aren't) paying big rents. We can process a lot more than your traditional agent … we can scale much quicker," he says.
Gaining a foothold
Nevertheless, the startup has faced a challenge in gaining a foothold in an industry dominated by the stalwarts.
"The first couple of months are a struggle. We're building up customer case studies in specific areas and we are starting to see the referrals come in now," Deane says.
He says that traditional agents are often confined to a local area and its surroundings whereas Moovingo can, in theory, target the entire country with fewer costs.
"We're able to do a marketing campaign all over Dublin far more efficiently than (an agent) would because there would be no point in doing all of Dublin if they only operate in Blackrock."
For now, Moovingo is focusing on the capital but will turn its attention to Cork, Galway and Limerick later this year.
In its first year, the startup has carried out over 100 instructions – where the seller gives the go-ahead to list the property – with 50 to 60 resulting in completed sales and the remainder as ongoing listings or sale agreed.
The company aims to double those figures every year and hopes to crack the market for selling new homes "because obviously deals are bigger and cleaner".
The startup has so far been self-funded to the tune of around €200,000, with Deane adding that if it brought on outside investors soon, he expects its target goals to double in size.
Moovingo currently has six staff, including two full-time agents, with two more coming on board shortly to aid the startup's mission to make it easier to sell property.
Deane claims big agents have been keeping people "in the dark" around viewings and bids, which has made the sector ripe for disruption.
"Everything just goes through them, whether it be (by) email or phone. With our platform, it's full transparency for the seller," he says.
"That all benefits the buyer, but nobody has done anything for the seller. We're the only company out there now that gives their sellers access to a dashboard where they can see exactly what we're doing.
"We think even in a down market, our platform would be far more beneficial. Granted we don't have the big years and years of experience on the brand yet, but we have at least one year under our belt now."
Get our NEW Daily Briefing with the morning's most important headlines for innovative Irish businesses.