'Helping to give people their time back is why I give a shit'
As part of our weekly How My Business Works series, we profile MissMoneypenny.ie
THE DIFFERENCE IN likelihood of walking past a movie star probably marks the biggest contrast between Rani Dabrai's former workplace in London – and her present one in Limerick.
Born in England to an Irish mother and an Indian father, Dabrai spent a chunk of her early twenties working as a press officer in Channel 4. As well as getting the chance to help out on high-profile shows such as Sex and the City or Lost – "I hated that programme" – there was also the added perk of celebrity-spotting.
"There were so many different things you could do, you could be walking past Will Smith in the hall or you could be having coffee just across the table from Madonna, it was strange," she tells Fora.
Despite the opportunities to rubberneck, at the end of her contract with the station in 2005 Dabrai decided to move to Ireland.
"Limerick always felt like home; we had come over every year on holidays to the same place," she says.
While Dabrai had extended family and friends in Ireland, she came up blank looking for a job in PR. Eventually pinning down a position working in administration for a construction firm, the long commute to the office gave Dabrai the idea for her firm, MissMoneypenny.ie.
"I was working in a satellite office where I was the only one going in there," she says. "I was spending three hours a day on my commute and the company was paying rent when I was just doing a job that was done remotely anyway."
Dabrai asked her employer if she could work from home and was knocked back. "If people think the idea of a virtual assistant is strange now, back then they looked at me like I had three heads," she says.
Although she never found out their exact reasons for rejecting her idea, Dabrai found that they eventually came around, along with a host of other companies, when she started her new venture.
What do you do and how long have you done it for?
MissMoneypenny bills itself as a 'virtual assistant'. The company employs about 10 full-time staff as well as freelancers to remotely manage any day-to-day office functions that a business might want to outsource.
Dabrai, who is now married with two young children, set up the company in 2007, naming it after one of the most famous secretaries in the world, the James Bond character Eve Moneypenny, as a way to help gain some attention. However, the firm initially struggled to gain much traction.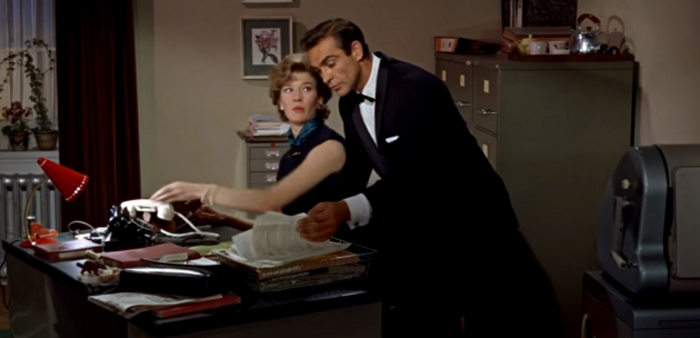 The 36-year-old decided to start by offering companies a call-answering service and then trying to demonstrate how her employees could also handle other tasks for businesses. The process was an arduous one, requiring years to build up a substantial customer base.
"The call answering was enough to sustain the business, but there wasn't much left for me and it was fairly beans on toast for a while," Dabrai says. "There were long days and hard work, but I don't see that as being different from anyone else, it just had to happen."
After making small losses for years, MissMoneypenny finally managed to eke out a small profit in 2015 and Dabrai now has an eye on Dubai.
What are your costs and how do you make money?
MissMoneypenny sells its employees' time to businesses. For basic services, the company charges about $20 per hour, rising to $25 per hour if the customer is using less than five hours a week.
Dabrai concedes that some people find the service relatively expensive compared to how much they might pay a normal member of staff to do the job.
But she argues that the variety of skills that MissMoneypenny can provide can mean that it makes more sense outsourcing a few hours' work instead of hiring people tasked with single, simple jobs.
"We do admin, marketing, social media, graphic design, etcetera, but you would never hire one person with all of these skills," she says. "We have about nine or 10 people working full-time and then an extended pool of 30 to 40 people that can provide specialist skill sets.
"For example, a company asks us to send out a newsletter in (email marketing software) MailChimp. It could be a 30-minute job and we would have someone to do it rather than if the client had to go off and find someone by themselves to do it for them."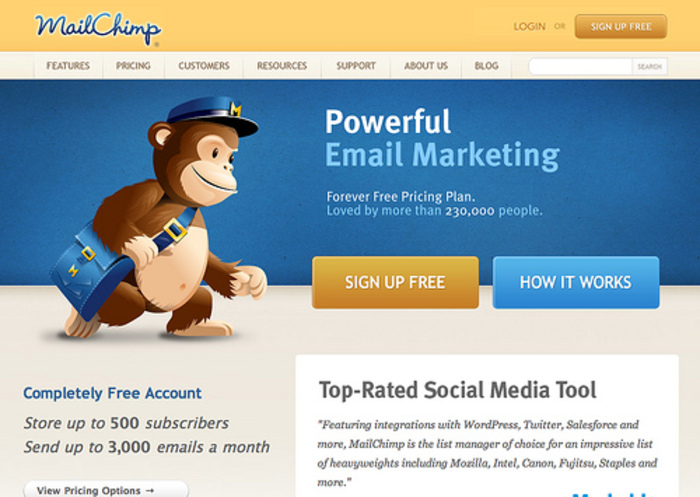 Staff are the biggest cost for the firm, although that is reduced somewhat by the fact that many of the people who work for the company do so on a part-time basis.
Dabrai also managed to cut costs by getting rid of a central office. MissMoneypenny's employees work from wherever they want and they communicate through a central content system, which logs when people are available to work and any jobs assigned to them.
The system even takes random pictures of the workers' computer screens to ensure that they aren't slacking off. When asked if it leads to a bit of an Orwellian feeling among staff, Dabrai says that it gives customers reassurance that their money is being well spent and is standard practise in the industry.
The reduction in costs helped the firm to make an €8,000 profit last year and is almost in the black, with a deficit of just over €1,000. Dabrai says that the firm will turn over about €300,000 to €400,000 in 2016, a significant jump from 2015.
What is your market?
The use of virtual assistants is more common abroad than in Ireland. Internationally, the market is estimated to be worth over $1 billion, however here the number of businesses looking to use them is relatively low.
So far, the vast majority of MissMoneypenny's customers have been Irish companies. Although businesses here have become more receptive to the idea of outsourcing some of their office work, Dabrai has had to get around some of their innate conservatism.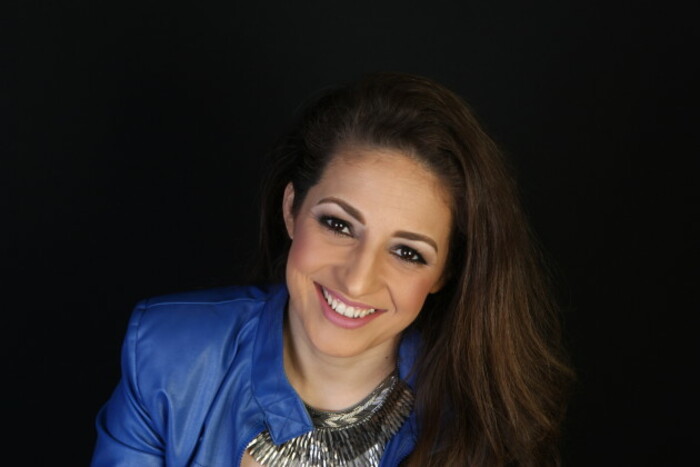 Now that the company has itself more firmly established in Ireland, Dabrai is again eyeing a move abroad, with Dubai the most likely location.
She says that although generally it doesn't matter to clients where the company is located, the firm will likely set up a physical office in the United Arab Emirates city.
"People in Dubai trade better with people in Dubai and we will likely have a physical presence there," Dubrai says. An office in London, an idea that was floated but put on ice when Dubrai became pregnant with her second child, is also a possibility.
What is the competition?
There are a smattering of businesses across Ireland that provide a similar service to MissMoneypenny, although as stated the market here so far is quite small.
In Ireland many of the virtual assistant companies are sole traders who work remotely by themselves, such as OutOfHoursAdmin.ie, which specialises in assisting companies using programmes such as Microsoft Office or WordPress.
"I don't see them as competition because they provide a different service compared to what we do," Dubrai  says.
"We are probably on a bigger scale compared to other traders here and we are probably a bit less expensive because of economies of scale."
Internationally it's a different story, and if MissMoneypenny starts to seriously expand abroad it's likely to come up against some of the bigger firms like Brickwork or Task Everyday.
"There will be more competition in places like Dubai and it will be a challenge to break into new markets, but I am confident that the level of service that we provide and our level of detail sets us apart," Dubrai says.
What is your vision for the company?
Now that the company has started to make a profit, Dubrai is hopeful that she can reach her five-year goal, set two years ago, in nearly half of the time.
"The goal was to get to €1 million turnover, and now I reckon that we could hit that by the end of next year," she says.
"I just want to keep creating jobs. Everyone who comes to us is time poor, they come to us when they're struggling, so I want to be able to help with that."
Giving people back their time is what gets Dubrai out of bed in the morning. It's why she has bothered to stick with MissMoneypenny for years, even when the cash wasn't flowing.
"Being an entrepreneur you have to sacrifice time with your family, you do long days and there is no money some months," she says.
"But you have freedom with your family, you need to be able to go home at the end of the day and switch off.
"Some of my clients can now grow their business and have a clear head. One of them says that now they make it home every night to have dinner with their kids, which is a big deal for me. It's my why. It's why we give a shit."
This article is part of our weekly series examining the nuts and bolts of businesses. If you would like to see your business featured please email news@fora.ie.
read more on