A Dublin startup is trying to stop millennial workers from quickly switching jobs
EngageSmith has raised €400,000 to expand internationally and hire 20 new staff.
AN IRISH STARTUP that aims to help companies retain millennial staff has bagged €400,000 in funding to expand internationally and develop online training courses.
Dublin-based EngageSmith, which was founded by Lisa Smith in 2014, develops training courses designed to bring employers up to date on how to keep millennial staff engaged.
Its systems aim to prevent young staff – particularly those born between 1980 and 1990 – from job-hopping.
According to management consultancy firm Gallup, the millennial generation has a reputation for jumping between different jobs. Its research showed that six in 10 millennials are open to a new job opportunity at any given time.
Speaking to Fora, Smith said Irish companies need to get millennials on board since they already make up half of the local workforce.
"That ratio is set to rise to 75% by 2025, so employers can't afford people in this age bracket to be disengaged in the work they're doing," she said.
She said her company delivers training courses to staff at other firms and teaches them how to integrate millennials into a workforce.
"At the moment, a lot of companies unintentionally set up millennials to fail and not succeed. For example, millennials want to work independently, but you can't just give them a laptop and say, "Off you go".
"Integrating them into the company is an important process and helps you get off on a positive note so they know a company values their contribution and is willing to put the work into making sure they're bedded in properly."
Smith would not disclose the backers involved in the investment round, but said that the funding was all sourced from private angel investors.
She added that her company will use the injection of cash to convert more of its in-person training services to e-learning courses ahead of a push into international markets such as the UK and the US.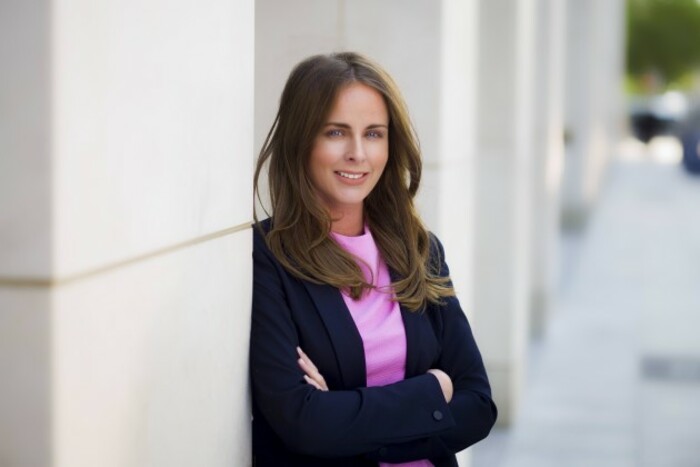 Source: EngageSmith
The firm – which has five employees on its books – will also use the funding to hire 20 new staff, with the new roles spread across numerous divisions in the company.
Smith said the plan is to hire new staff to fill out its tech, marketing and international business and franchise development teams. It will also take on new staff in its training division. The company expects to have the new hires on board before the end of 2019.
Targets
The company already has a dozen indigenous and multinational firms signed up as clients, some of which have workforces made up nearly entirely of those in the millennial demographic.
Smith said the company has seen its revenues double year-on-year for the last two years and is on course to surpass double-digit growth in 2017.
Sign up to our newsletter to receive a regular digest of Fora's top articles delivered to your inbox.