Meet the Kerryman leading a major pest-control firm - who's afraid of rats
As part of our How My Business Works series, we profile the Irish arm of Rentokil.
THE HEAD OF one of Ireland's biggest pest-control companies has a secret: he's deathly afraid of rats.
Michael O'Mahoney heads up the Irish arm of Rentokil, one of the world's biggest vermin-control companies.
He has no problem with most pests – insects don't really bother him, and he says that he'd have no problem holding something like an ant in his palm.
But rats – perhaps the one animal most associated with household pests, aside from the humble cockroach – terrify him.
"If a mouse or a rat came into this room right now, I'd probably be the first one out of it," he tells Fora.
Why, then, would he join a pest-control company?
"Everyone assumes that pest control is rats and mice, but it is so much more, they're a very small part," he says. "All you are doing in most places (with rats) is putting down a rodent solution, electronic or otherwise.
"In the field you rarely see rats and mice, the only time you are likely to see one is when you are crossing the road going from one customer to another and seeing them out normally.
"I thought that pest control was a fascinating business to be in. Your customers range from corner shops to big pharma companies, they're everywhere so you are meeting so many different people every day."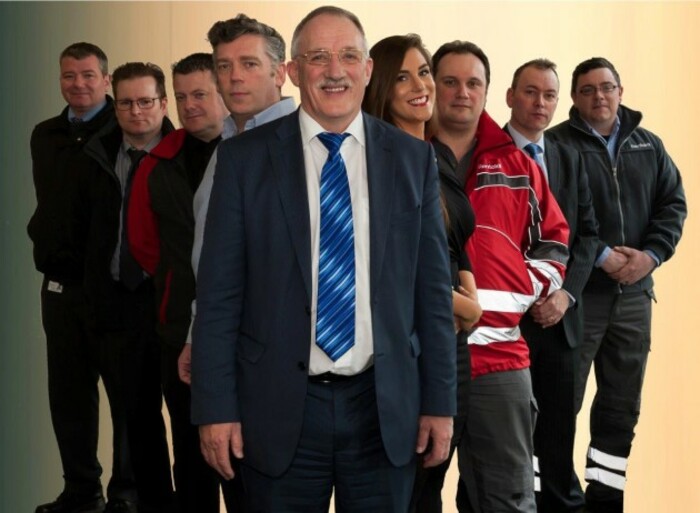 Source: Rentokil
The Kerry native is practically a lifer with the firm, having joined more than 40 years ago in his mid-20s when Rentokil's Irish arm was a relatively small operation with about 30 staff.
O'Mahoney initially worked in the firm's service arm, making sure that all of its customers were kept happy, before heading up a small sales team.
"At home we had a grocery shop, and every two weeks we would have commercial travelers call into the shop all suited and booted and driving lovely cars, so I thought that sales would be a nice job to have," he says.
Over the decades O'Mahoney worked his way up through the company, eventually taking the position of managing director in 2006. While he stepped down from the board of directors at the age of 60, he continues to head up the firm.
Ratcatchers
The company, which began its life in the UK with the aim of getting rid of troublesome rats and mice, first came to Ireland in 1935.
The firm has grown steadily since then, both in Ireland and abroad. In the UK, Rentokil became one of the nation's largest companies and is listed on the prestigious FTSE 100 index.
Today, the company employs over 230 people across Ireland and has been consistently profitable for years.
Rentokil Initial Ireland made a profit of €3 million in the year to the end of 2015, down slightly on the €3.4 million reported the year before. Turnover was up slightly, from €17.5 million to €18.5 million, although costs also rose.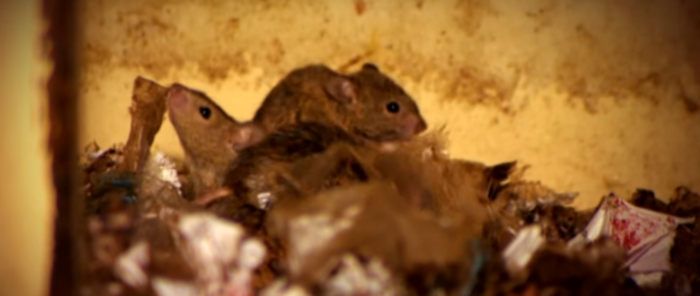 Its profitability did dip slightly during the recession, with the company's 'initial' side, which includes services ranging from washroom hygiene to handling medical waste, taking a hit.
During this period, O'Mahoney says the firm reorganised, increasing the size of its sales team and implementing a new management structure.
"What was key was that we focused on training, whereas other companies in similar businesses focused on cutting costs, which really helped us," he says.
As it does in the UK, Rentokil offers a variety of different services, but its main focus is still pest control.
As well as getting rid of infestations, the company also does 'proofings' for new businesses to identify possible areas where vermin could get in. It then supplies those clients with products to deal with potential pests.
Regarding the bread-and-butter business of pest control, O'Mahoney says it is different to how many people envisage it.
Dealing with pests
Rather than using fumigation, where properties are flooded with poisonous gasses in a controlled manner, Rentokil often uses a heat treatment to get rid of vermin.
"We have a mobile heat system which lets us heat up a room to 56 degrees Celsius, and that denatures proteins in the body of an insect and causes dehydration," he says.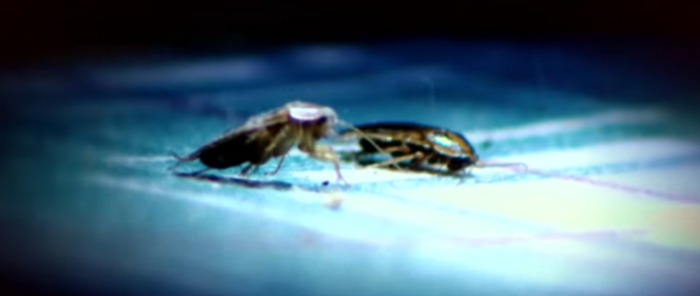 The Kerry native says that this method is often used to get rid of pests from sensitive areas, such as in museums.
"We did the Caravaggio (exhibition in the National Gallery), which is worth millions," he says.
"Not only do we go in and get rid of the rodents, we also do anti-bacterial treatments to help clear up the place and make sure that it's safe."
The cost of the company's services varies hugely. A residential homeowner could get away with spending about €120 for a basic issue, while large commercial customers could easily pay thousands depending on the circumstances.
O'Mahoney says that the company's customer base is extremely varied, from schools to private homeowners to large industrial pharma plants that are required by law to be spotless.
Accepting
He also says that people have become more accepting of pest control, and don't view calling in the exterminators as a source of shame. The company made an effort to normalise the industry by taking part in an RTÉ show, the Verminators.
"(An infestation) is rarely if ever down to poor housekeeping. It's more because of leaving a window open, or having a gap in the door," he says.
"We have a hotel that asks us to park outside of their premises when our technicians are in working. In the past if you arrived you were asked to park in the back (so you wouldn't be seen).
"I think that Irish people have grown up big time in relation to pest control. In the past they may have thought that a place was insect-ridden, but now because there are so many other aspects to what we do, that's no longer a problem."
Rentokil faces competition from a variety of companies across the country that also provide pest-control services, such as Ecolab and OnGuard.
However the company's status as a multinational chain gives it access to greater resources, O'Mahoney says, which helps it compete strongly with rivals.
"We have 24/7 cover, we have the manpower to be nationwide and we have innovative products from research and development," he says.
"We have a radar unit which uses a concentrated amount of carbon monoxide. If a mouse goes into it, it is unconscious in 10 seconds and dead in a minute in the unit."
Keep growing
O'Mahoney doesn't give much detail on the company's plans for the future or its financial targets.
He simply says that the firm is aiming to "grow the whole time and grow our market share, things that we are doing very well at the moment".
"We are among the market leaders in Ireland and globally, and we want to retain that and top that up as much as we can," he says.
The 64-year-old says that he still loves his work and adds that retirement isn't on the horizon.
"For me it doesn't feel like work, I love what I do," he says. "There are no plans to send my CV elsewhere, I'm very happy where I am."
This article is part of our weekly series examining the nuts and bolts of businesses. If you would like to see your company featured please email news@fora.ie.
read more on