Michael O'Leary: 'Soon the Ryanair travel app will be bigger business than selling flights'
The airline CEO sees big changes on the way for the aviation industry.
IN THE NEXT decade Ryanair's travel app will be more important to the business than selling flights, boss Michael O'Leary has claimed.
The company's CEO said that he wants to make flying cost as little as possible in the coming years.
He predicted that the airline, which carried more than 100 million passengers last year, will more than double this figure to 200 million in the next eight years.
However, he said that he expects that this will be a "smaller part of the business", adding that he thinks that the company will make the bulk of its money through its app, 'MyRyanair'.
"We have set this goal that at some point in the future all fares will be free (and) the bigger part of the business will be MyRyanair," he said.
"I think by about mid next year we won't allow you to make a booking on Ryanair unless you join up for the MyRyanair programme.
"It will be very easy and that will be every single passenger's frequent flier programme so if you fly with us two times last year, we'll give you an incentive to fly three times next year."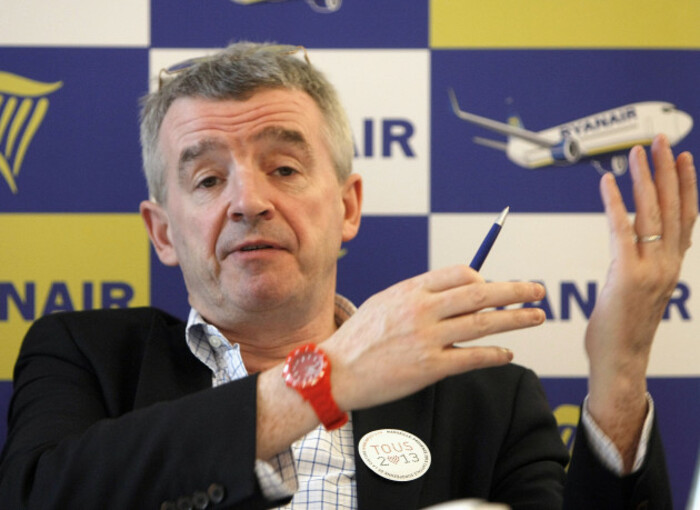 Source: AP/Press Association Images
Selling services
O'Leary was speaking at a Creative Minds event, a series hosted by the US embassy focused on connecting Irish and American industry leaders, in Dublin yesterday.
He said that he expects the app will make money by selling add-on services to Ryanair's passengers.
"The way we will continue to lower the cost of travel is by encouraging more people to shop. We will get them to shop on Ryanair, but only for the services that they want," he said.
"We'll also know that you have to park your car at the airport (so) you'll get a discount on your parking by (booking it) through MyRyanair.
"You want to order your coffee on board? (There will be) no payments on board the aircraft, it will all be done through your MyRyanair account. It's going to transform the whole travel journey."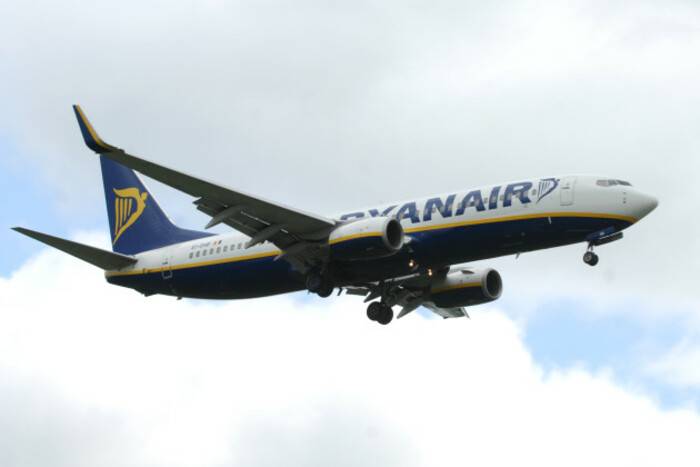 Source: PA Archive/Press Association Images
Personal information
O'Leary added that the company will not look to sell its customers personal information to third parties.
"None of MyRyanair is based on selling your information, what it is going to be based on is every single individual will have their own Ryanair 'Facebook'," he said.
"Because we will have all your data, we will know everything about you. Who you're travelling with, where you're going, mistress, wife, whatever (and) we will tailor services depending on what services you want."
He added: "We'll know what hotels you like to stay in, or maybe you don't stay in hotels so you won't be shown hotels at all, but you do need transfers from the airport, then you will get a transfer.
"Everything we will negotiate a discount for you and deliver it to you (and) that I think will be a bigger business than what Ryanair will be in the next eight to ten years."
read more on