Michael Noonan is stepping down as Finance Minister
The Limerick TD, who was first elected to the Dáil in 1981, also said he won't contest another election.
MICHAEL NOONAN HAS announced that he will step down as Finance Minister.
Following Enda Kenny's announcement yesterday that he is to step down as Fine Gael leader and taoiseach, Noonan released a statement today stating that he will also not contest another Dáil election.
His statement said: "Following the Taoiseach's announcement yesterday, I want to state that I do not wish to be considered for cabinet by his successor, whoever that may be.
"I have been honoured to serve as Minister for Finance since March 2011 and have introduced six annual budgets and one supplementary budget.
"I believe now is a good time for a new finance minister to take up office.  Ireland is the fastest growing economy in Europe, the budget is almost balanced and we are on the cusp of full employment.
He added: "I will continue to carry out my duties as Minister for Finance until a successor is appointed.
"I will not be seeking re-election to Dáil Éireann at the next general election. It has been a privilege to represent the people of Limerick since I was first elected in 1981 and I look forward to continuing to do so until an election is called."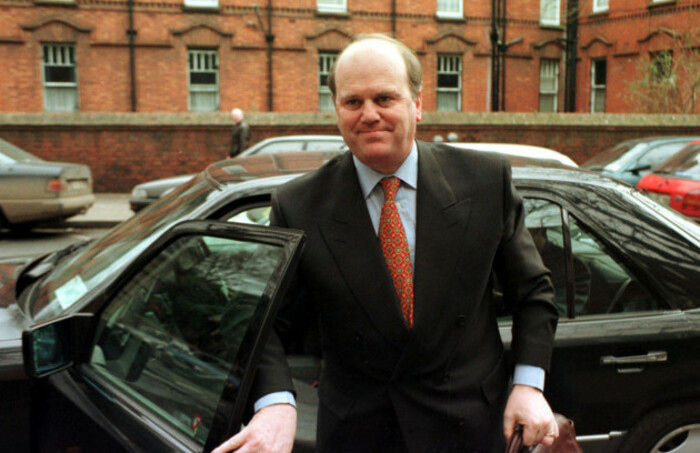 Source: RollingNews.ie
Over 30 years
The Limerick TD was first elected to the Dáil in 1981 and since then has held a number of senior cabinet positions, while also acting as leader of Fine Gael in the early 2000s.
He has been a minister in each government led by Fine Gael since 1982 and served under former taoisigh Garret FitzGerald, John Bruton and Enda Kenny.
During the 1980s, he took on his first ministerial post when he was appointed justice minister by FitzGerald.
In the late 1980s, he also served as trade minister and energy minister respectively and was health minister as part of the Rainbow Coalition between 1995 and 1997.
During the early 2000s, Noonan won the leadership contest to become the leader of Fine Gael, ousting former taoiseach John Bruton.
Under his leadership, the party struggled to compete with Bertie Ahern's Fianna Fáil and his €2 billion worth of tax giveaway election promises didn't sway voters' opinions.
On 18 May 2002 he resigned as leader of the party following a poor performance in the general election, where his party lost 23 seats in the Dáil to record its lowest tally since the 1940s.
For nearly a decade he sat on the backbenches and also sat on the Public Accounts Committee. Outgoing party leader and taoiseach Enda Kenny promoted Noonan to his frontbench in 2010 and made him party spokesperson on finance matters.
Since Fine Gael returned to government in 2011, he has as acted as Minister for Finance.
Additional reporting by Killian Woods
Sign up to our newsletter to receive a regular digest of Fora's top articles delivered to your inbox.
read more on