This ex-police helicopter pilot ditched his job for the 'thrill' of the tech startup world
As part of our weekly Startup Spotlight series, we profile Cork-based Over-C.
FEW PEOPLE'S CAREERS include stints as both a search-and-rescue pilot and the founder of a data analytics startup, but those are just two entries on Michael Elliott's unconventional CV.
Elliott ended up in the aviation sector after he sold his security services firm Akita, which worked with the UK's National Health Service, and was searching for a new challenge.
But after a few years of doing search-and-rescue work and flying for the police, the rush of the job wore off.
"I kind of got bored and the thrill of getting back into business drew me back in," Elliott tells Fora. "If I am being completely honest, you do search and rescue, but then you realise you're sat on the ground for an awful long time.
"Then you fly for the police and are chasing stuff around. So once you've done all the things that are on the list, there's not an awful lot to do."
One reason Elliott ended up flying helicopters was because he felt he had hit a wall with Akita.
He says most of his employees worked remotely, and when clients would ask him for insights about the efficiency of the service he was providing, he couldn't get his hands on the information.
That problem led Elliott to his latest company, Over-C, which he set up in 2011 after deciding to leave the pilot's seat.
The data analytics business helps services firms, such as cleaning and security companies, monitor staff performance and the work they have done by tracking mobile devices supplied to workers.
Elliott says the catalyst for setting up Over-C was a realisation that the technology was now readily available to gauge the efficiency of service staff.
"When I sold my company, the tech to track how services were being provided wasn't affordable.
"Since then the cost of mobiles have gone down and nobody worries about abuse of data because it's all you can eat. So a lot of the barriers were effectively gone and costs weren't prohibitive."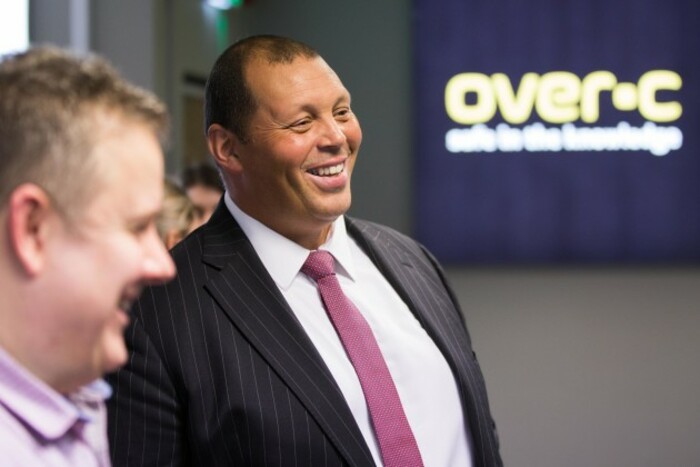 Choosing Cork
When Elliott first launched Over-C in 2011, the company was based in the UK. But three years ago he decided to move its headquarters to Cork out of frustration at the difficulty of competing for tech talent on a startup budget.
"Initially I outsourced the development of the very first proof of concept to an American software house.
"Eventually we decided it was time to employ in-house, and where I was based in the UK was very close to London and we couldn't afford the talent. We were mainly competing against banks but just weren't able to get a look in."
Since the move to the Rebel county, the firm has developed its data analytics tools further and taken on some big clients like ScotsRail in the UK.
"What we do with the data we collect is not exciting – it's the opposite. The real thing we do is we pick up big industries who have never bothered to look at what their workforce does and analyse them."
Elliott uses the example of the rail sector, where the value of the cleaning contracts alone for some stations can top £1 million per year, to highlight the benefits of his service.
He says Over-C's technology taps into mobile devices issued to staff and gives real-time oversight about what jobs are done, neglected or incomplete.
"In train stations, nobody had a clue what they are getting for what they pay. A company comes in and says you need eight cleaners in the morning, eight in the afternoon and eight in the evening and we'll deliver you X amount of cleaning.
"In a train station, they might do a bit of this and that, but are they really what they should be doing at the right time?"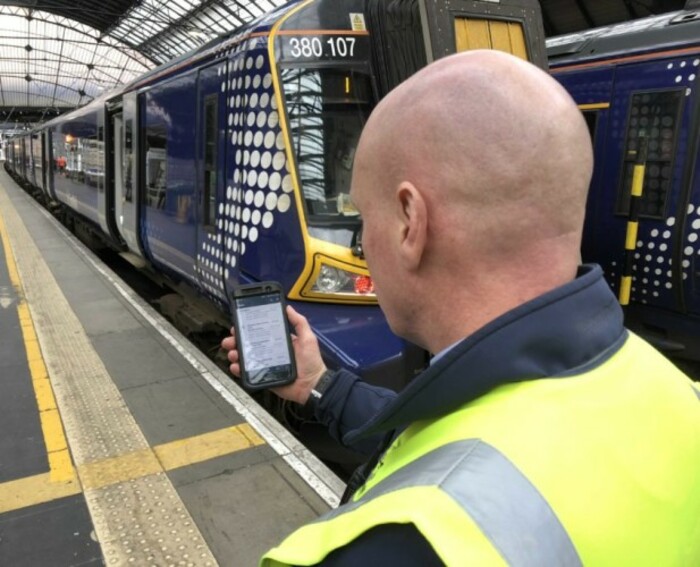 Source: Over-C
He adds that Over-C's tech can predict when it's going to rain, what times the station will be busiest and if it's going to be wet or icy.
"No one analyses where their resources are – they have a piece of paper at the end of their shift that says, 'Yes, this and that has been done.'
"The risk of injury as half a million people walk through is huge. At that point you want cleaners at the entrances making sure that you're reducing the risk. Our service tells them that."
Future
Since its launch, Over-C has signed up several big-name clients, including property firm Savills, telecoms company Telefónica and pharma giant Eli Lilly.
The Cork-based company also announced in January it signed two contracts with Dutch firms worth a combined €20 million over three years.
Over-C has also used the move to Ireland to help secure capital through a number of Enterprise Ireland's startup funding schemes, and the state body has also helped Elliott's company break into the German market.
As the business has picked up momentum, it has significantly increased its presence in Cork, scaling from a six-person operation last year to 27 staff at its offices in South Mall.
In total, the company has raised €3.5 million in funding and plans to raise another €4 million this year, according to Elliott.
"I think for where we are right now and the areas we're focused, that would be enough funding. Depending on if we decided to really compete in the US, then we would look at more funding quite seriously."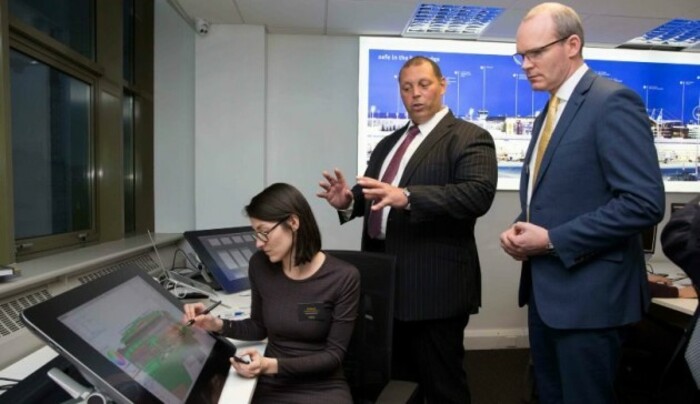 Source: Over-C
He adds the company is trying to expand through partners in order to limit its marketing and sales spend.
"For us, a lot of the costs that are borne in marketing, sales and lead cycles don't apply when we're working with partners. So the majority of our cost is in the development of the technology, not in the routes to those markets.
"If we get that right, as we have with Telefónica, and replicate it, we won't be increasing costs exponentially and can tap into other areas where (the partners) are active."
As Over-C expands, the firm has also split its main product into a number of niche offerings, and there are plans to release more offerings later this year.
Elliott says this will give the business, which charges for its products on a usage basis, the chance to access clients that only want access to certain parts of Over-C's service.
"We want to have a suite of products. It would mean we're not a one-trick pony," he says.
Sign up to our newsletter to receive a regular digest of Fora's top articles delivered to your inbox.