One of Ireland's wealthiest developers has the go-ahead to build hundreds of Dublin houses
A firm connected to Michael Cotter is planning a scheme that could eventually see over 1,000 housing units built.
A COMPANY CONNECTED to one of Ireland's most prominent developers has just gotten the go-ahead to build hundreds of housing units.
Viscount Securities, a company connected to multi-millionaire Michael Cotter, has received planning permission to develop 163 houses and 262 apartments at Clay Farm in Ballyogan, Dublin.
Most of the houses will have either three or four bedrooms while the bulk of the apartments will have two bedrooms.
The location is near to where one of Cotter's other companies, Park Developments, developed The Park retail and business park, just off the Leopardstown Racecourse intersection of the M50.
The project is the first phase of an overall development on a 32.5 hectare area of land. An inspector's report of the project from An Bord Pleanala said it is envisaged that a further 735 units will be developed at the lands to the south during phase two of the project.
"The Loop Road would provide access for both schemes and for other existing and future development in the area," the report said.
Phase one of the plan will also include a crèche and 695 car parking spaces.
Major development
An Bord Pleanala granted permission for the scheme to go ahead after imposing certain conditions, such as a requirement for the developer to provide a cycling route and spaces to park bikes along with drawing up a waste management plan.
Based on even conservative estimates it is likely that phase one of the development will cost tens of millions of euro.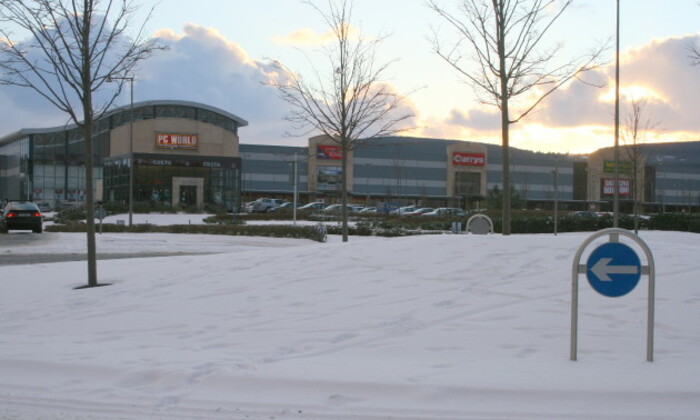 Viscount Securities is a subsidiary of Park Developments, with Cotter sitting on the board of both. Park Developments had not responded to a request for comment from Fora at the time of publication.
Cotter initially tried to develop the same site years ago. One of his other companies, Park Developments, received permission for 700 units and a local centre at the Ballyogan Road site.
It was envisaged as phase one of a larger scheme involving 2,000 dwellings.
The company applied for consent to develop the site for 10 years but received for five years in 2008, just as the Irish property industry imploded.
Park Developments
Along with many other property companies, Park Developments' loans were transferred to Nama after the financial crash.
After making losses in 2011 and 2012 amid a series of hefty write downs on the value of some of its developments, the company is in a much better position financially and saw a rise in turnover from €12.6 million in the year to the end of 2013 to just over €18 million by 2014.
It sharply cut its administrative expenses from €3.4 million to €1.2 million and made a full year profit of €5.3 million in 2014 compared to about €800,000 the year before.
During the boom, Park Developments built thousands of homes across Dublin including areas such as Sandyford and Foxrock.
Cotter, the company's founder and managing director, was estimated to be worth €77 million in the most recent Sunday Independent Rich List published in February.