A Kilkenny shower company has been snapped up in a massive €70m deal
UK firm Norcros is paying top dollar for Merlyn Industries.
A KILKENNY-BASED COMPANY which designs and makes shower enclosures is being acquired in a huge deal worth almost €70 million.
Merlyn Industries announced this morning that it is being bought by UK-based bathroom accessories firm Norcros for £60 million (€68 million).
Merlyn was set up in 2000 by Michael Hoyne, who began his career by founding a plumbing distribution business in Kilkenny.
He was also involved in several other businesses, such as Image showering, before establishing Merlyn. The Irish firm is being acquired from its current shareholders, the Hoyne family and Dublin-based investment firm Broadlake.
Broadlake acquired a 30% stake in Merlyn in 2015 and has supported the continued expansion of the business.
Today, almost all of the company's products, mostly shower doors, shower enclosures and bathroom accessories, are sold in the UK and mainland Europe.
Merlyn employs almost 60 staff based in Kilkenny, a 16-person sales team in the UK and has nine people in Asia.
For his work in growing the business, Hoyne was nominated for the Irish EY Entrepreneur of the Year award in 2015.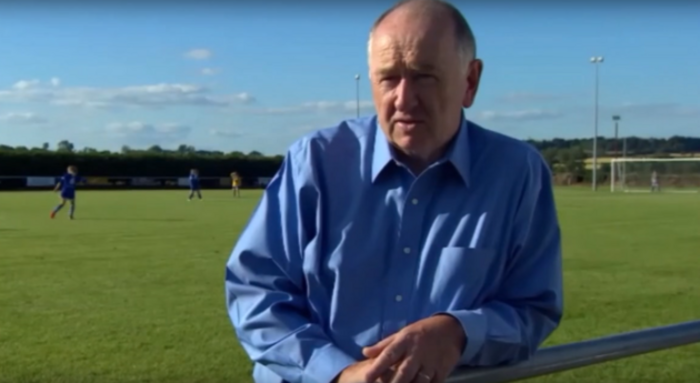 Merlyn will continue to be run by its existing management team led by company chief executive Charlie Soden.
Expanding in Kilkenny
In a statement, Norcros said that under its ownership, Merlyn "will further develop its Kilkenny operations, focusing on the significant opportunities to grow the current business".
Michael Hoyne said that the sale marks "a special day in the development of Merlyn".
"With the support of Norcros, the business is well-placed now to continue to grow and expand," he said.
"The last 17 years of success is as a result of the united ambition and commitment of every single Merlyn employee. I am very proud of what we have all achieved and I wish Charlie and the whole team every success on their next phase of growth."
Norcros said that Merlyn "complements the group's existing portfolio of products and brands".
"The acquisition of Merlyn is consistent with the group's objective of expanding further into the bathroom product sector which will enable them to offer a 'one-stop shop' to the trade and specification segments in the UK," it said.
Sign up to our newsletter to receive a regular digest of Fora's top articles delivered to your inbox.
read more on