'The perfect match': Why NASDAQ giant Mellanox has bought Belfast company Titan IC
The tech giant has completed a deal for the Queen's spinout and is eyeing an expansion in Dublin
BELFAST SPINOUT TITAN IC  has been bought for an undisclosed sum by NASDAQ-listed semiconductor giant Mellanox – and the US-Israeli company doesn't plan to stop there. 
"We've been working towards this for a number of years. This is the perfect match that we could have hoped for in that we're a technology company and Mellanox is a large semiconductor company. We're able to license our technology into their core platform and service millions of customers worldwide through cloud computing," Noel McKenna, Titan IC chief executive, told Fora. 
The Queen's University Belfast specialises in technology that accelerates data searches and analytics. Titan IC had already been working with Mellanox for several years and began licensing its technology to them in 2017.  
"That technology goes into their next generation of network processor. That chip is due to come to the market later this year and our technology is a key part of that chip," he added. 
The Belfast facility is set to become Mellanox's cybersecurity technology centre for global research and development.  
"They decided now's the time they would like to acquire the company. We've been in due diligence and heavy discussions for last 10 or 12 weeks."
Titan IC started up about 10 years ago and spun out of the Centre for Cyber Security Research in Queen's University Belfast.  It licenses intellectual property technology that goes into chips to accelerate their search element. 
"To make it simple, we are like a water filter on the network – the pipe coming into your office – so we try to filter out all the things that shouldn't be there," he said. 
Later, Dublin
"We're initially going to focus and tighten the technology and grow the team here, both on the silicon side and the software side," Eyal Waldman, Mellanox CEO told Fora.
"I think we can double the size of the site in the next year or year and a half – then I think we can go further than that," he added. 
Initially, this means the workforce and later expanding into another building. 
For now, the focus is on Belfast and Northern Ireland, Waldman said, adding that "later we will also go and look at Dublin."
Mellanox also wants to maintain the "Titan IC culture and vibe", and in a few months will begin building more teams that have to do more with Mellanox product lines. The California and Israel based company currently employs almost 3,000, while Titan IC employs 30 people.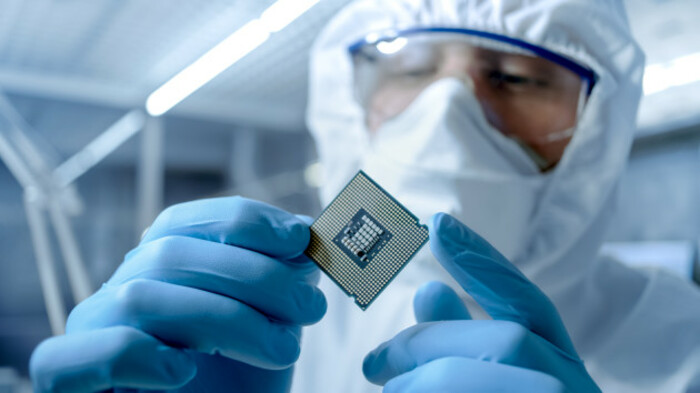 Source: Shutterstock/Gorodenkoff
The cloud
Titan IC's technology is used in cloud servers – the likes of Amazon Web Services, Microsoft Azure and Alibaba – with plans to join more in future. 
"More and more services are moving to the cloud so the need for content inspection in the cloud is huge," McKenna said.  
Where companies used to buy cybersecurity solutions to protect their own offices, according to McKenna the sector is moving into the cloud space more and more. 
"People are using cloud computing…and buying bespoke services on the cloud, that's where our technology comes in." 
For the next 12 months, Mellanox will be building its team in Belfast and looking to "expand and grow", according to McKenna, who will stay in the company for a two-month handover period.
"We're looking for strong engineering talent to join the team. The plan is that if we find the right people, we could add them quickly and ultimately try and double or triple the team over the next couple of years," he said. 
In terms of Titan IC capabilities, Mellanox plans to focus on its core technology to date into the future, but will likely pick up "additional work from the head office in terms of chip design and all areas related to cybersecurity", according to McKenna.  
Get our Daily Briefing with the morning's most important headlines for innovative Irish businesses.