US colossus Medtronic has bought a small Galway medical device maker for $45m
Crospon develops devices for treating gastrointestinal problems.
US MEDTECH GIANT Medtronic has bought a small Galway-headquartered medical device maker for $45 million.
The $100 billion-plus US firm, which moved its corporate headquarters to Ireland in a so-called inversion deal in 2014, has acquired Dangan-based Crospon Limited.
Founded just over a decade ago, Crospon – which also has offices in California – makes devices that are used to provide gastroenterology professionals an internal view of the oesophagus during endoscopic and surgical procedures.
The company's products promise to ease discomfort for patients and reduce procedure time.
A spokesman for Medtronic confirmed the acquisition through a statement and said Crospon will now be integrated into the larger company's respiratory, gastrointestinal and informatics business.
"The acquisition expands our portfolio of solutions for the management of gastrointestinal diseases," the spokesman told Fora. "With Crospon's addition, Medtronic will have leading solutions from diagnosis to therapy for oesophageal diseases."
Fora understands that the pricetag for the Galway company was $45 million (€38 million).
Crospon chief executive John O'Dea announced the sale through a LinkedIn post, in which he said the company was "delighted" to sit beside other gastro-diagnostic "category leaders" under Metronic's wing.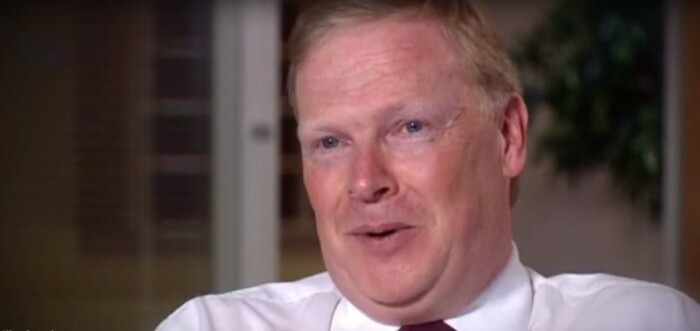 The Galway firm's flagship product, Endoflip, is essentially a measuring device. One of its uses is for testing for 'gastroesophageal reflux disease', a disorder that causes severe heartburn because stomach acid enters the oesophagus.
The technology on which the device is based was developed by Barry McMahon, chief physicist at Tallaght Hospital and an associate professor at Trinity College's school of medicine.
McMahon co-invented the system with Hans Gregersen from the Chinese University of Hong Kong.
O'Dea and wife Caroline, the company's head of operations, own the largest stake in the firm, while several staff and state bodies Enterprise Ireland and Western Development Commission are also in line for substantial windfalls from the sale.
Sales
The latest set of accounts for Crospon show that it declared a loss of just over €535,000 in 2016. Accumulated losses swelled to nearly €13 million.
It employed an average of 16 people last year in research, operations, marketing and administrative roles.
According to a note attached to the 2016 accounts, Crospon secured a two-year, €2 million funding commitment from two investors. It received a €200,000 tranche in January of this year and another €500,000 in June.
Crospon doesn't publish sales figures, but according to the abridged accounts, revenue grew by 8% in 2016 and it expected the number to swell 30% this year.
This was "driven primarily by surgical and gastroenterology sales in the US market, in addition to product sales to support clinical trials of a number of pharmaceutical sales", it said.
Sign up to our newsletter to receive a regular digest of Fora's top articles delivered to your inbox.
read more on