Sisters behind fashion startup Opsh step away after falling victim to the 'investment chasm'
The company has received nearly €1 million in funding.
THE FOUNDERS OF Irish fashion startup Opsh have announced they will be stepping down as directors of the e-commerce website.
The company, which was an online marketplace for high-street fashion, was set up by sisters Jennie, Sarah, Grace McGinn and received nearly €1 million in funding over the course of three years.
Enterprise Ireland invested €300,000 in the business, with Brett Palos, a big name in the fashion industry and son of Topshop founder Philip Green, also putting more than €300,000 into the Irish company.
In a statement released by the company, the McGinn sisters said it was with "great sadness" that they stepped away from the business.
"Ultimately we fell victim to the notoriously difficult investment chasm – the chasm that exists when a sparky startup needs to move into a global-looking machine.
"There is a distinctly unsexy side to running a startup that made every effort to push-through almost impossible. Perhaps what will come as a surprise is just how long we battled, fought and pivoted our way through adversity – a testament to our sheer determination, but ultimately unsustainable."
Earlier this year, Jennie McGinn told Fora that 2015 was a real tipping point for the company and it had since partnered with over 20 multinational retailers, with sales "growing 30% month on month".
Accounts published for the company last month showed that it made a loss of €670,000 in the year that ended 31 December 2015. This brought accumulated losses at the company to nearly €900,000.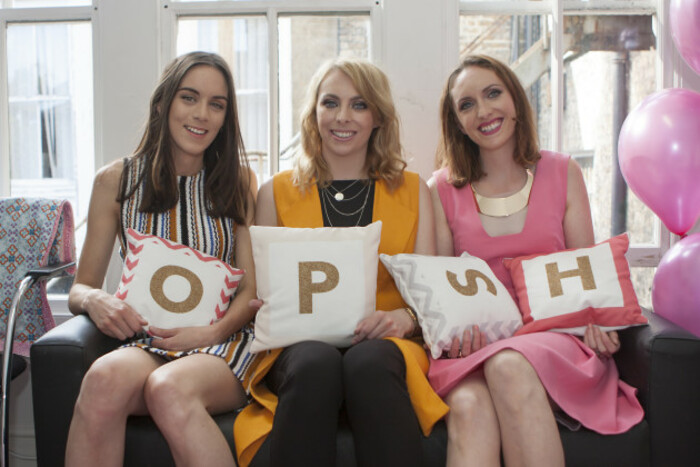 Beginnings
Before the McGinn sisters launched Opsh in 2015, they started fashion blog What Will I Wear Today, producing their own articles and fashion shoots for the site.
In an attempt to turn the blog into a commercially viable operation, the McGinn sisters applied for and secured a place on the NDRC Launchpad programme – a course for entrepreneurs to help develop startup ideas.
After this programme, the sisters developed Prowlster – a website that both published fashion content and allowed readers to buy clothes and accessories mentioned in articles without leaving the website. The trio sold Prowlster and set up Opsh in 2013.
read more on