Fancy jacks and coffee called Rosa: Inside Maxol's big bet on food
The fuel reseller is planning big investments in tech, food and bathrooms.
SERVICE STATION CHAIN Maxol is pivoting from fuel to food in a bid to future-proof against the onslaught of electric vehicles – and to appeal to "time-poor" consumers. 
At a media briefing, CEO Brian Donaldson announced a €100 million investment towards the redevelopment of stations across the country, with a further €100 million lined up for 2020. 
"There isn't a paper that I pick up every day where there isn't talk about electrification," he said in the carpeted confines of a Merrion Hotel meeting room. 
Despite running a network of 231 service stations across the island of Ireland – 115 of which it directly owns – the company is keen to be seen as a friendly neighborhood convenience store.
Cue a concerted push towards food, coffee and convenience offerings.
"My objective is to move closer to 40% of our income from fuel, and the balance – 60% -  from food service and other services that we can provide," said Donaldson. 
"We're well aware that there is a move towards electrification and that's something that we shouldn't ignore. Part of our strategy is to make sure we generate more income from non-fuel product."
Maxol already partners with other food service providers across its sites, including Freshly Chopped, Zambrero and Abrakebabra.
Part of this intensive rebranding strategy will see own-brand Maxol food, coffee – 'Rosa' – and convenience items like solid fuels, milk, salads and sandwiches launching from next month, with an aggressive marketing campaign to boot. 
"We're trying to reposition ourselves from being seen as just purely a fuel brand to becoming much more of a convenience brand, but also providing other forms of energy for whatever is going to happen to mobility," he said. 
With Ireland also being a "nation of coffee connoisseurs", the brand wants to stand out by offering "a premium quality product" at low prices.
The beans are Arabica and the roaster is reportedly Dublin-famous. "I'm not going to say … but you can probably guess," said Donaldson. 
This year, he estimates the company will sell more than five million cups of its 'Rosa' coffee in Ireland. 
Maxol's 2017 accounts showed a profit of €13.6 million, with "even stronger" results in 2018, he said, but added that it doesn't want to rest on its laurels.  
"How we see the vision for the business is that we really want to be convenience, fresh-food-centric, with fuel and any other new energies that are required for mobility." 
If this model is to succeed, the company also needs to focus on the "quality of our washrooms", said Donaldson.
"That is absolutely critical," he said.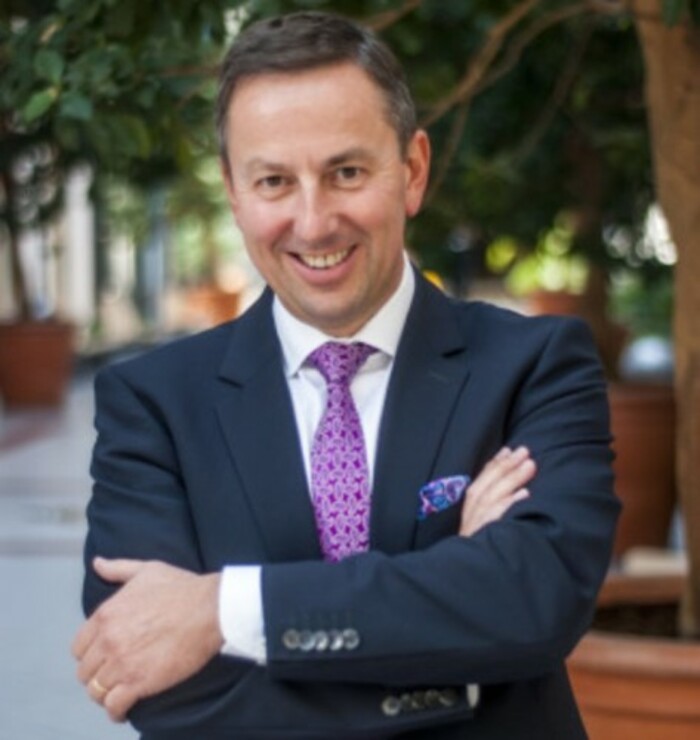 Source: Maxol
'Electric vehicles are coming'
Next year, the company will be celebrating its 100th birthday – an event it plans to mark with a book on the history of the McMullens, the family that started the business in the 1920s.
In the last seven years, Maxol opened 27 new sites on the island of Ireland. It has 14 at planning stage and has just signed two new premises. 
But as well as growing, the business is changing, and the company has been looking at acquiring lands adjoining existing sites as spatial demand increases. 
"We realise that electric vehicles are coming. In the first quarter of 2019 there were more electric vehicles sold than in the entire of 2018. So there is a switch happening. But we still think there's a very strong market in terms of traditional fuels and premium based fuel," said Donaldson. 
[embed id="embed_2"]
By the end of this year, Maxol plans to have six locations trialling electric-vehicle charging points in city centre locations, starting with Dublin, Galway and Cork.
By 2025, Donaldson said some stations could have three to four chargers, possibly below the canopy. But charging points need substations to run, which are expensive to install – so for now they'll be found where substations already exist. 
But "with electrification comes big change to customer behaviours", he noted. 
Charging can take up to 20 minutes, which increases 'dwell time' and drives demand for multiple services, "but equally you need good car parking and you need space", said Donaldson. 
"Customers are time-poor. And it's how we make their life simpler," he said, citing navigation, access and payment as potential points for improvement. 
Alongside electrification, Maxol has its eye on other tech investments down the line.
On a recent trip to China, Donaldson said he saw how mobile payment could add to the customer experience. 
"But the key thing there is that these payment models sit on top of big data. One might say, for a Communist state, that may suit them, but equally you've got to look at the value for the retailer and the customer," he said. 
"They know when you spend, what you spend and what your preferred products are, and they tailor their coupons and their incentives specifically to you." 
This is something Maxol intends to trial in the near future. 
Get our NEW Daily Briefing with the morning's most important headlines for innovative Irish businesses.