'Dealing with family members on work issues is very tricky because it gets emotive'
Equinix's Maurice Mortell also talks about his secret talent for catching lobsters by hand.
MAURICE MORTELL IS a well-known figure in Ireland's data centre industry.
For a decade, he was the CEO of data centre provider Data Electronics, which was bought by London-based Telecity Group in 2011 for a reported €100 million.
Mortell then headed up Telecity's Irish wing until it was acquired in 2016 by Nasdaq-listed Equinix for $3.8 billion. He now serves as Equinix's managing director for Ireland and emerging markets.
As part of our weekly question-and-answer series, we spoke to Mortell about the challenges of running a family business, struggling to remember people's names and his secret talent for catching lobsters by hand.
Here's what he had to say: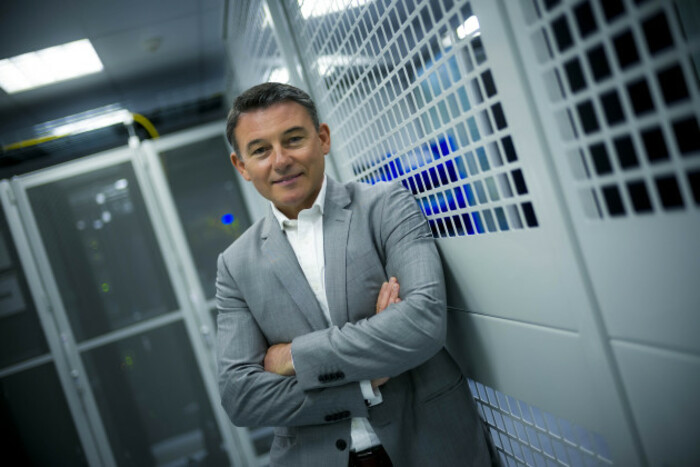 Source: John Ohle Photo
What was your earliest or childhood ambition? 
To play rugby for Ireland. My father had been an Irish rugby international back in the 1950s. I grew up with that rugby culture in the house, so I had aspirations to don a green jersey. Unfortunately, it never happened.
I did play a lot of rugby in school, and I played a lot of club rugby before it went professional. I did a bit of training with the Leinster squad back in the late '80s, early '90s.
What's the worst job you've ever had to do?
I spent a summer manually baling hay for a farmer. It's very, very physical and when you're not used to it, you wreck your hands. After the first week, we got paid £26 each after working 10-hour days. The crap money added insult to injury.
We must have been there for five or six weeks. We did lots of other work, but that's the one thing that stuck in my mind as being absolutely horrific.
What's the toughest work-related decision you've ever had to make?
The most difficult one, certainly in the early years, was dealing with family members on work-related issues at Data Electronics. That's very, very tricky because it gets emotive. It was a family business that I'd married into.
I probably learned a lot from that experience. We were changing what we were doing. It means you've got to try and scale things properly and bring people along. If they don't want to come along, then you have to have some difficult discussions. That's always hard.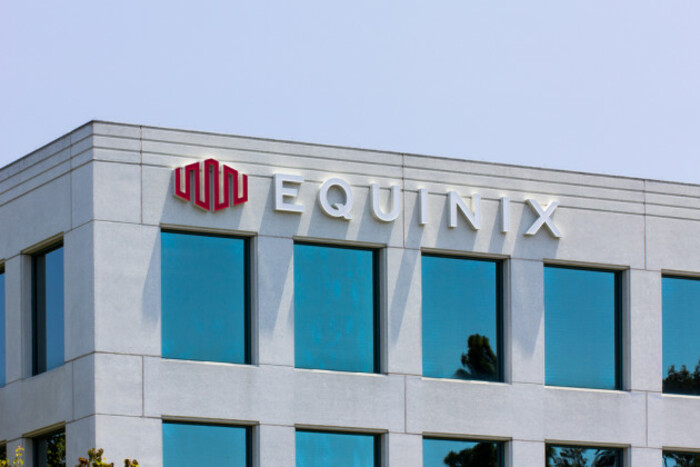 Source: Shutterstock/Ken Wolter
What detail about yourself would surprise your colleagues?
During the summer months, I fish for crabs and lobsters. I live out in Bray and you can only do it at certain times of the year. I get about three months to do it.
They're caught with your bare hands, not lobster pots or hooks or anything like that. The biggest thing is getting over the fear that you might get nipped. Once you get over that when you're younger, you're not really that concerned.
It's something I've been doing since I was a kid. My dad taught me how to do it and I've never stopped.
What has been your biggest mistake to date and what did you learn from it?
At Data Electronics, we had the opportunity to buy a business in the early 2000s. It would have really accelerated our growth and put us in a really, really strong position.
We tried to de-risk it to the point where we just antagonised the other party. In reality, you just have to take a decision as to whether or not it's the right thing to do.
My gut would've told me the right thing to do was to buy it. We could have managed it into our business fairly easily, but we didn't. I regretted enormously afterwards not forcing the issue a little bit more.
When you're in a position where you're an MD or CEO, and when you're early on in those roles, you're trying to find your feet and have the confidence to make decisions like that.
We bought a business then in 2004 and we just didn't make that mistake. We all learned from that.
What's the one work skill you wish you had?
I have an issue with remembering people's names. Some of my colleagues are really good at it – they meet somebody once and that's it; they commit their name to memory.
I've tried all sorts of ways of improving it – like taking the first letter and putting it into a word I know.
What's the best piece of advice you ever received, and who did it come from?
I think I might have read this somewhere rather than hearing it from someone – it's the whole sales philosophy that people buy from people.
In order to be successful at selling, you need to be able to sell yourself first. I think a lot of fledgling salespeople don't understand the whole communication, personality, trust part of selling that's so key to people buying into a product.
What bad work (or business) habit have you had to kick?
Poor punctuality. As the business has grown, there isn't the flexibility around punctuality. Meetings will start with or without you, effectively. I've had to discipline myself to make sure I'm on time. I'm pretty good at that now.
I've kind of gone back to my rugby days. I used to be pretty pernickety about preparing myself for matches. That's what I do now when it comes to meetings and being on time for stuff: I give myself a lot of time to get ready and organised.
What's one thing that would put you off hiring someone?
Culture fit is a big thing for me. Pretty much irrespective of someone's capabilities, their character and their ability to communicate are really, really key.
If that isn't there, no matter how good they are from a qualification point of view, it's unlikely they're going to be successful in our business.
During the interview process, I'm very much seeing if I know they're going to be able to fit in to our culture and the services ethos. Data centres are a 24-7 industry. You've got to be totally committed. It's not nine to five.
It's a customer-service centric industry. If you think it's anything other than that, you'd be sorely mistaken.
Data centres are running globally now; they've got infrastructure for companies that are operating in different markets. It's on all the time and you can't ever walk away from that fact.
Sign up to our newsletter to receive a regular digest of Fora's top articles delivered to your inbox.