'My worst job was building an office. We had to stay all night pumping water onto the street'
Lynk CEO Noel Ebbs also talks about learning to let people brainstorm freely.
WITH MORE THAN two decades experience in the taxi industry, Noel Ebbs is well acquainted with the world of cabbies.
In 2015, his Global Taxis business – which had been around since the late 1990s – morphed into Lynk, a taxi booking service and app that competes with Daimler group-owned Mytaxi.
However, unlike Mytaxi, which rebranded from Hailo in 2016, Lynk makes money by charging drivers membership fees, rather than taking a commission from cab fares.
Primarily focused on the greater Dublin area, Lynk has plans to start operations in Cork and Galway, and raised €25 million in 2016 to expand into a number of UK and US cities under the moniker Riide.
As part of our weekly question-and-answer series, Ebbs talks about learning to let people brainstorm freely, why it's sometimes better to trust your gut over the market, and why a baker turned app developer is Ireland's most underrated entrepreneur.
Here's what he had to say: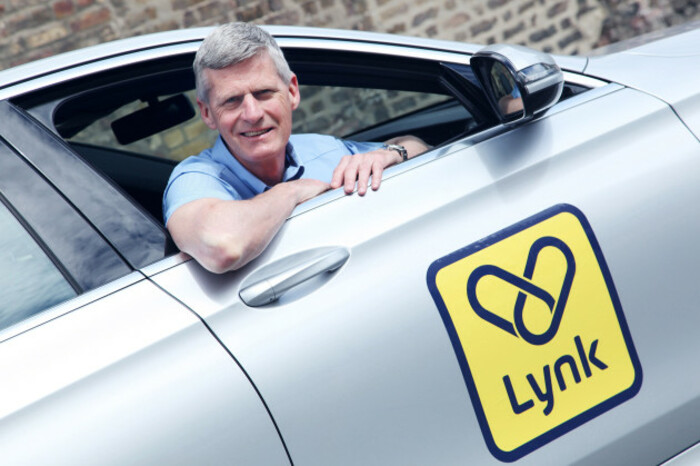 Source: Lynk
On average, what time do you start work in the morning and what time do you clock off?
Usually I start at 8am and finish at 6pm. It's a 24/7 business so you never know when that can change. When you're in a service industry there's no such thing as regular hours – you have to be flexible.
What's the worst job/task you've ever had to do?
I was working on an office-building project. We were in the last phase of the build, and my partner and I were in the process of finishing out the last snags. The building went down by one floor and down again to the car park.
It was Friday evening and we were wrapping up. But before we left I spotted water sloshing around in the car park. The building was near the coast and the water table – the underground water level – was subject to the tide.
The pumps had failed and the water table was rising. And it was freezing – it was January. We couldn't get a replacement electrical pump at such short notice.
The only one we could get was an old manual pump that we had in our stores. We had to stay all night pumping the water up and onto the street.
We took it in shifts of an hour on, an hour off. We were exhausted and freezing – numb from the waist down. Finally on Saturday morning we sourced a pump and were saved.
What's the one work skill you wish you had?
I wish I had better IT skills. When I was a student IT wasn't a subject option.
Back in 2010 I decided that Lynk would be moving very much into the cloud-app space, so I took a number of courses to help with the transition, which helped a lot. I am very hands-on when it comes to the design and implementation of our systems.
More and more of our systems are being developed in-house. I really enjoy this aspect of the business but my skills in this area are not as sharp as some of our engineers and project managers and I can see the difference it makes – sometimes I have to take a back seat, which I regret because I really enjoy it.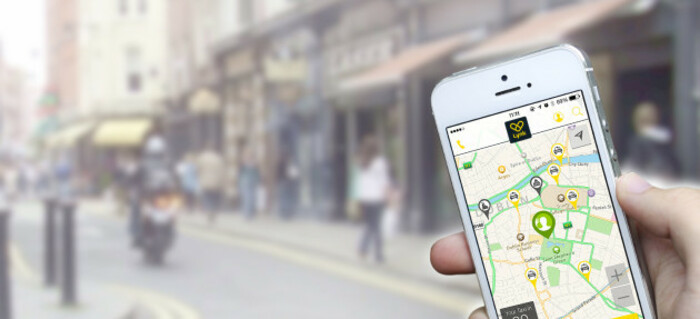 Source: Lynk
What has been your biggest mistake to date and what did you learn from it?
Trusting the market against my better judgement. There are times when you want to make an investment and all of the market indicators say, "Go for it." But the little voice in your head says, "Hold on a minute, take a breath. There's something wrong here."
And you re-analyse the figures and re-analyse them and eventually ignore the voice and you go for it. And it fails.
I won't mention the specific project but this is exactly what I did once, and I put everything at risk as a result. The big recession came, which all of our 'little voices' were telling us about, and I spent five years rectifying things instead of getting on with things.
The financial cost was huge and the opportunity cost was immeasurable. But it all came out OK in the end. And the lesson: by all means do your homework, but no matter how good a project looks on paper, trust your gut.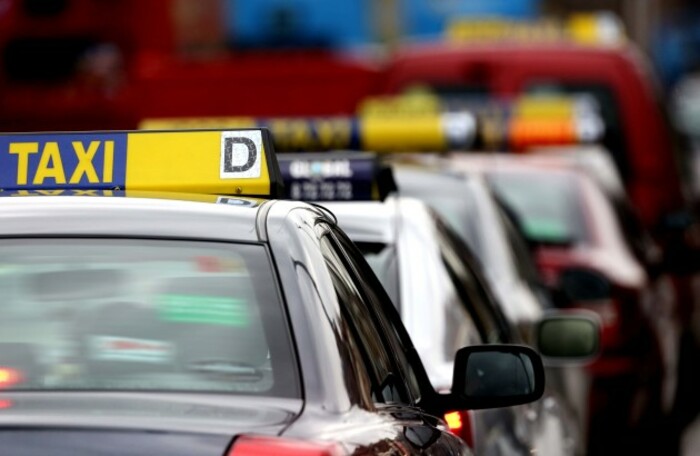 Source: Wanderley Massafelli/RollingNews.ie
If there was one person in the world you could hire for your board, who would it be and why?
Warren Buffett without a doubt. The guy is a living legend. He is a self-made man from a time when that really meant something; from a time when you had to have real business skills and not just a dot-com idea.
He never seems to get it wrong, and he's got heart, soul and compassion. I'd give anything to have him on my board.
What's the one piece of advice you would give to someone starting out in your industry?
If someone was entering the taxi industry now, I'd say that they would need to be aware that it is an industry in transition and is likely to remain that way for the foreseeable future.
Any industry in transition is going to be tricky to navigate – if you're not leading you're following, and that's not a good place to be.
You need to be able to see a niche in the market to get a foothold, a clear route-to-market and an ultimate destination. If you can't clearly see this then think again.
How politically committed are you?
I'm not really politically minded. For me it's about the party best placed to provide essential services like health, education, homes, national infrastructure, trade deals and so on.
But it's also very much about keeping taxes low to encourage business and employment.
In the business arena, we do well here. But in personal taxes we're not doing quite so well. We pay so much personal tax sometimes I wonder how there isn't much more said about it.
What bad work (or business) habit have you had to kick?
Not allowing people to be free to brainstorm openly. I was more inclined to look for solidly structured exchanges around an issue. But I've learned the hard way.
It's better to allow people to be free to offer up whatever comes into their mind no matter how it may sound to others. From these 'nuggets', we often find really inventive and innovative solutions.
What do you find most irritating in other people?
An unwillingness to listen. We've all observed those conversations where someone simply isn't listening.
They are thinking about the match or what they are going to say next instead of what's being said to them and offering a relevant reply. I have to say that I do find this very irritating.
Who is Ireland's most underrated business person?
A young man called Garret Flower, who was already running a successful bakery when he developed a parking app called Parkpnp.
This demonstrates an ability to see opportunities outside his area of immediate focus, an ability to think outside the box and the organisational skills to get things done. One to watch, I should think.
Sign up to our newsletter to receive a regular digest of Fora's top articles delivered to your inbox.